Why Is Vaginal Rejuvenation on the Rise?
Posted October 01, 2020 in Vaginal Rejuvenation
3 Minute Read: 
As women age, some will experience changes in the vaginal area. Unfortunately, these changes can cause cosmetic and functional concerns that make women feel less confident and sexually satisfied.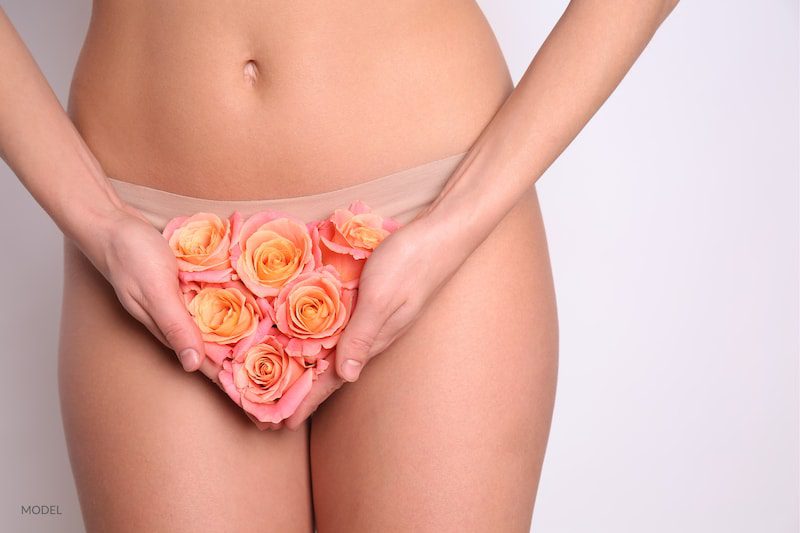 The American Society of Plastic Surgeons (ASPS) reports that the vaginal rejuvenation surgery (labiaplasty) was up by 9 percent last year. Even so, some candidates may not be quite ready for the commitment required for surgical treatment. Thankfully, there are surgical and non-surgical solutions for women struggling with feminine cosmetic concerns than ever before. 
So why is vaginal rejuvenation on the rise, and how can it enhance a woman's life? 
What Are the Benefits of Vaginal Rejuvenation?
One of the main reasons experts believe surgical (labiaplasty) and non-surgical (laser) vaginal rejuvenation is on the rise is the comprehensive benefits that treatment can offer. 
Non-surgical laser vaginal rejuvenation works to correct aesthetic, functional, and comfort-related concerns. For example, this treatment can help tighten tissues and increase lubrication, addressing vaginal dryness, itchiness, and bladder leakages while improving laxity and increasing sexual enjoyment.
With the help of a CO₂ laser, vaginal rejuvenation can stimulate collagen and cell growth. Collagen produced from this process can restore moisture and tightness to the vaginal area. These characteristics can restore sensation to this area, making life more comfortable and increasing self-confidence.  
Additionally, more women are looking for solutions to their mild stress incontinence without pursuing major surgery or invasive treatments. This improvement has both physical and emotional benefits—allowing women to stress less about bladder leakages and enjoy life more.
Surgical labiaplasty addresses the size of the external labia lips—it does not increase lubrication or tighten the internal tissues the way that non-surgical laser vaginal rejuvenation does. Laser vaginal rejuvenation tightens the ligaments around the urethra and bladder to restore internal tightness.
What Are Other Reasons Vaginal Rejuvenation Is on the Rise?
Vaginal rejuvenation can benefit women of many ages and lifestyles. While some women are interested in tightening and restoring the vaginal area after childbirth or menopause, others are looking for relief from vaginal dryness or stress urinary incontinence. 
Women looking for painless and quick procedures may also find vaginal rejuvenation ideal to fit their fast-paced lifestyles. 
Right now, women are starting to feel more liberated to freely talk about their feminine attributes in today's social climate. Even celebrities are coming clean about their own insecurities regarding their vaginal hygiene, health, and cosmetic needs. 
Whether in talk shows, social media feeds, or podcasts, women can express themselves and their deepest insecurities more freely. 
To meet the demands of a growing conversation around feminine rejuvenation, practices like Careaga Plastic Surgery provide safe, effective, and fulfilling solutions for women of all backgrounds. 
Interested in Learning More?
To learn more about vaginal rejuvenation therapies and the best solutions for your cosmetic needs, contact Careaga Plastic Surgery by calling (305) 960-7511 or filling out our online contact form.