At Careaga Plastic Surgery, we are following strict safety protocols to ensure you will be in a secure and sterile environment:

All scheduled patients must call us when they are parking and wait until a room is available. We will check them in and call them when a room is available. Our office number is 305-960-7511
Only 1 companion per patient; only the patient will enter the exam room with the medical assistant and provider. The companion might be asked to wait in the car if it is necessary.
If you are not feeling well, please let us know before your appointment, we will reschedule you.
Main Office Gallery
---
At Careaga Plastic Surgery Center we offer you a comfortable and relaxed setting with state-of-the-art technology for plastic and cosmetic surgery.
Careaga Plastic Surgery Center was carefully designed to promote a clear reflection of aesthetic beauty. Our office has the look and feel of peaceful ambiance in its architectural and interior design. The architectural and interior design of our office creates a comfortable atmosphere for all our patients.
---
Surgical Center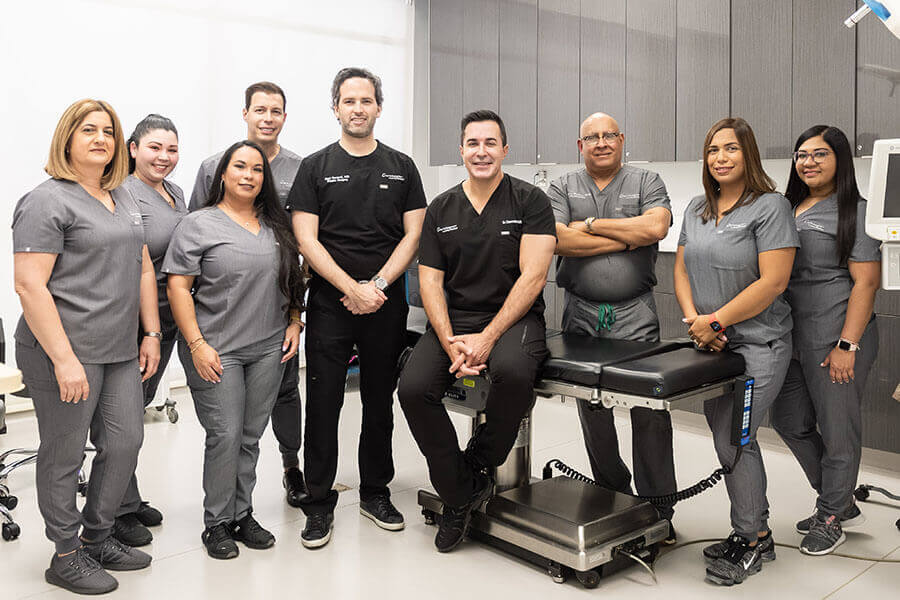 ---
Our procedures are performed in our four state-of-the-art surgical suites, using the most modern equipment available, staffed with experienced and highly skilled personnel. We also have special laser massage rooms where your care will be both personal and confidential.
It is our desire that you leave our practice feeling more confident and knowledgeable about plastic and cosmetic surgery and how its benefits can improve your quality of life.