Brow Lift / Forehead Lift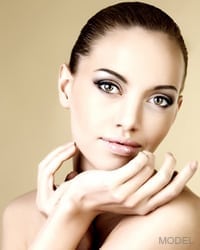 What is a Brow Lift or Forehead Lift?
Dr. Daniel E. Careaga offers Brow Lift surgery, commonly known as a forehead lift, at his state-of-the-art Careaga Plastic Surgery Center. Dr. Careaga's full service cosmetic services practice is conveniently located in the heart of Miami, Florida, minutes away from the Miami International Airport.
If the furrows and creases bother you in your forehead, it is time to consider a forehead lift. Dr. Careaga advises his patients, both men and women, that brow lift surgery will address wrinkling and furrowing of the brow area resulting in a more youthful looking appearance.
For a full facial rejuvenation, ask Dr. Careaga about combining your forehead lift with a facelift (rhytidectomy) or eyelid (blepharoplasty) surgery. If you are being asked if you are tired or angry, it is time to consider a facial enhancement procedure. You will be delighted with the new youthful you!
Who is a Candidate for a Forehead or Brow Lift?
Men and women who are looking to cosmetically remove the deep wrinkles on their forehead are excellent candidates for a brow lift. A brow lift is good for patients that are between the ages of 40 to 60 years. Also, Dr. Careaga advises that a brow lift works best on those patients that don't need a full facelift. Be sure to discuss your aesthetic facial rejuvenation goals with Dr. Careaga so he can recommend the best surgical and non-surgical procedures that will accomplish your goals and provide you with natural looking results.
What Results Can I Expect from a Forehead or Brow Lift?
As we age, both men and women alike are basically fighting a losing battle with gravity and the loss of skin elasticity. Over time, the skin on the eyelids and forehead begins to sag and wrinkle. With an endoscopic brow lift, Dr. Daniel E. Careaga utilizes his plastic surgery training and skill to surgically lift the brow line.
By carefully and precisely lifting the forehead, his patients immediately notice that their forehead wrinkles and creases are gone, and as an added bonus, their eyes emerge as the eyelids are also lifted giving a more open and refreshed look.
Consultation Process with Daniel E. Careaga
Dr. Daniel E. Careaga can help you determine if you are a candidate for a brow lift and/or a combination of facial rejuvenation procedures. A forehead lift can be done as a solo procedure or, if advised, with other facial surgery procedures such as a partial or full facelift, or specialized laser resurfacing procedures.
Dr. Daniel E. Careaga's Browlift Surgical Technique and Protocol
Dr. Careaga utilizes an endoscopic surgical technique. With this approach he makes several tiny incisions within the scalp at the hairline. After which he gently inserts a small endoscope so that he can clearly see the forehead and eyebrows as the images are relayed to a television monitor. This precise surgical technique and Dr. Careaga's plastic surgery training allows him to lift the skin and remove excess fat, muscles, or skin on the forehead and eyebrows.
The forehead lift is performed under general anesthesia in an accredited outpatient surgical center. As with most aesthetic procedures you must have someone take you home and assist in your care for a few days.
Recovery and Aftercare
Dr. Careaga advises his patients to elevate their head while they are sleeping. Brow lift patients should expect some slight swelling and bruising following the procedure. These symptoms are controlled and minimized with cold compresses. Dr. Daniel E. Careaga will schedule a follow up appointment in a week's time to remove the sutures and examine you. Patients can return to work looking refreshed and renewed!
Careaga Plastic Surgery Center
Photo gallery, captions, case studies
If you would like more information or a consultation, call today to speak with our Patient Care Coordinator.