Breast Augmentation
Breast augmentation is the most popular cosmetic surgery for women to attain their ideal breast size and increase their self-image and confidence. At Careaga Plastic Surgery, Dr. Careaga performs customized breast augmentation surgery to provide you with fuller, larger, firmer and better-proportioned breasts. This surgery is an effective solution to reach your body shaping goals.
Why Choose
Careaga Plastic Surgery Miami?
Careaga Plastic Surgery offers an immaculate and serene setting with cutting-edge technology suited for your cosmetic surgery needs. Additionally, the dedicated staff at Careaga Plastic Surgery are highly professional with an abundance of experience in the beautification industry. Dr. Careaga has acquired years of higher education, which is reflected in his fruitful and extensive career as a plastic surgeon. He performs breast augmentations with precision and skill, giving his patients the full breasts they desire to help achieve their bikini body.
Breast Augmentation Can Correct:
---
Small Breasts
---
Many women feel their breasts are disproportionately small compared to the rest of their figure. Breast augmentation adds desired fullness to the breasts, creating a more pleasing, voluptuous silhouette.
Request More Information
Breast Volume Loss
---
Several factors contribute to breast volume loss. Pregnancy, weight loss, and aging may cause the breasts to look deflated. Breast augmentation restores breast volume and firmness for a fuller, firmer appearance.
Request More Information
Asymmetrical Breast
---
Breast asymmetry affects most women. Having vastly uneven breasts, however, can damage a woman's confidence and make it difficult to find clothes that fit properly. Sometimes, breast augmentation is combined with other procedures, such as breast lift or breast reduction, to correct asymmetrical breasts as efficiently as possible.
Request More Information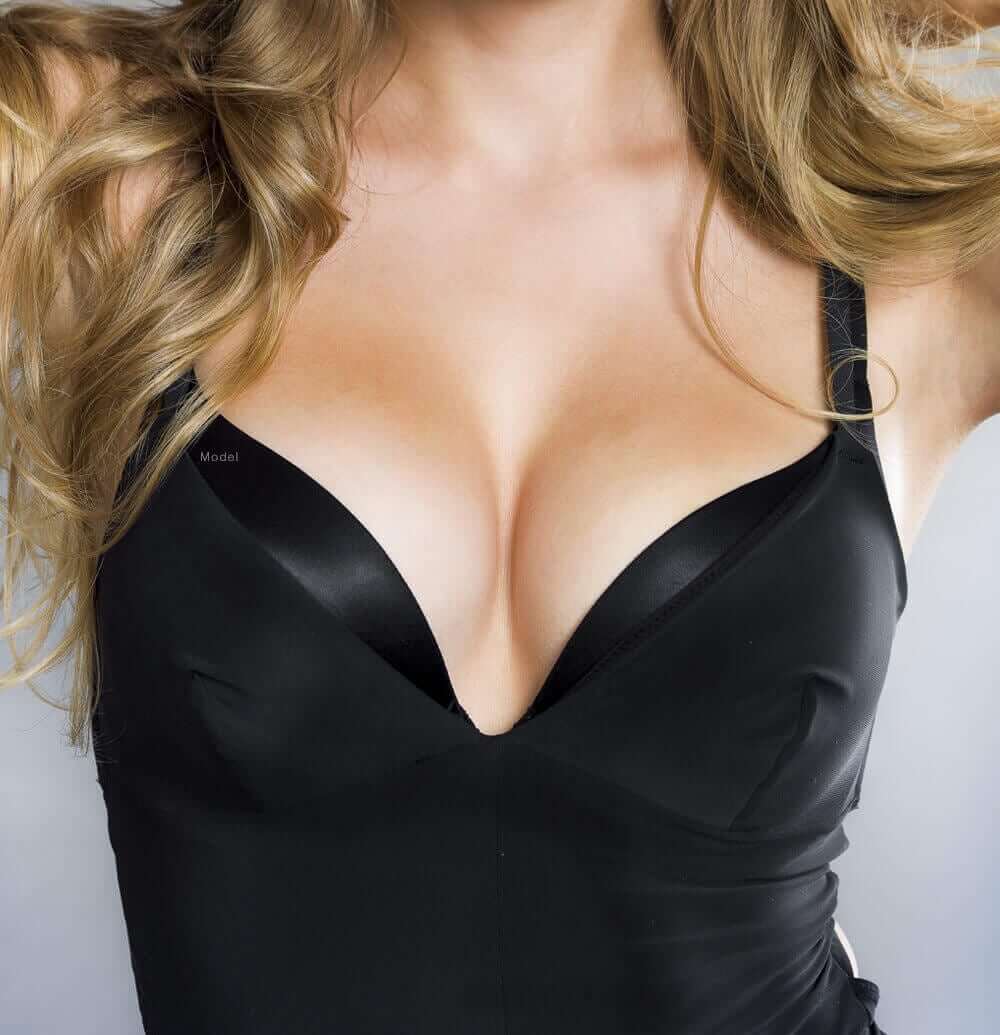 Breast Augmentation Options
---
The options for customizing breast augmentation are endless. You can achieve a personalized bustline by choosing the type of implant, incision location, and implant placement that suits your needs. Dr. Careaga offers expert breast augmentation at his state-of-the-art Careaga Plastic Surgery located in the heart of Miami, Florida. During your consultation, Dr. Careaga will review the various unique choices you have for changing the size and shape of your breasts. With the aid of the Crisalix 3D virtual reality simulator, you will have the ability to see exactly how your breasts will look after surgery and what options are best-suited for your individual preferences.
Types of Implants

Saline

Silicone outer shell filled with a sterile saline solution
Best for patients looking for a pronounced breast profile
More cost-effective than silicone implants
Can be inserted through a variety of incision locations

Silicone

Silicone outer shell filled with cohesive silicone gel
Replicates the look and feel of natural breast tissue
Less likely to ripple or rupture

Gummy Bear

Silicone outer shell filled with highly cohesive silicone gel
Replicates the look and feel of natural breast tissue
Maintains its shape (form-stable)

Incision Method

Inframammary
This incision lies under the breast along the natural crease where it can be concealed. Silicone or saline implants may be inserted through this type of incision.

Implant Placement

Submuscular (Subpectoral)
Implants are placed under the pectoralis muscle, which conceals the top edges of the implants. This type of placement is suitable for patients with little to no breast tissue because it creates a natural-looking breast slope.

Subglandular
Implants are placed under the breast tissue but over the pectoralis muscle. Subglandular implant placement is most appropriate for women with sufficient breast tissue to cover and smooth the top of the implant.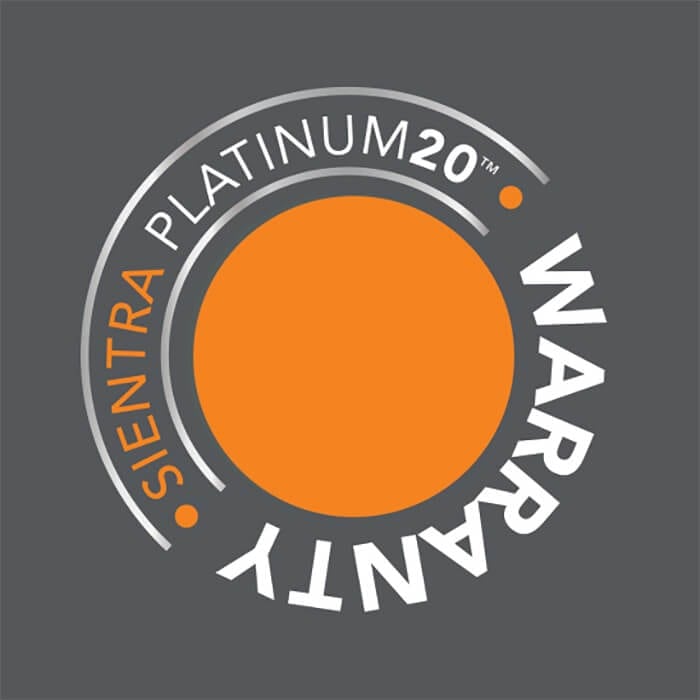 Dr. Careaga takes every precaution to reduce the likelihood that you will ever have any issues with your implants, and he only uses the best implants with the best warranties. Every new breast augmentation performed by Dr. Careaga comes with the Sientra® Platinum20™ Product Replacement and Limited Warranty program, so you can rest assured that if any unlikely circumstances like implant rupture or capsular contracture do arise, you will be covered at no additional cost. The warranty includes the following:
Lifetime coverage of implants in the event of a rupture. Replacement implants are completely free to the patient.
Up to $5,000 for uncovered fees and costs due to an implant rupture for 20 years.
Free implant replacement for complications of capsular contracture (Baker Grade III/IV), late-forming seroma, and double capsule for 20 years.
Up to $2,000 for uncovered fees and costs due to capsular contracture (Baker Grade III/IV), late-forming seroma, and double capsule for two years.
Full details on the warranty program can be found here.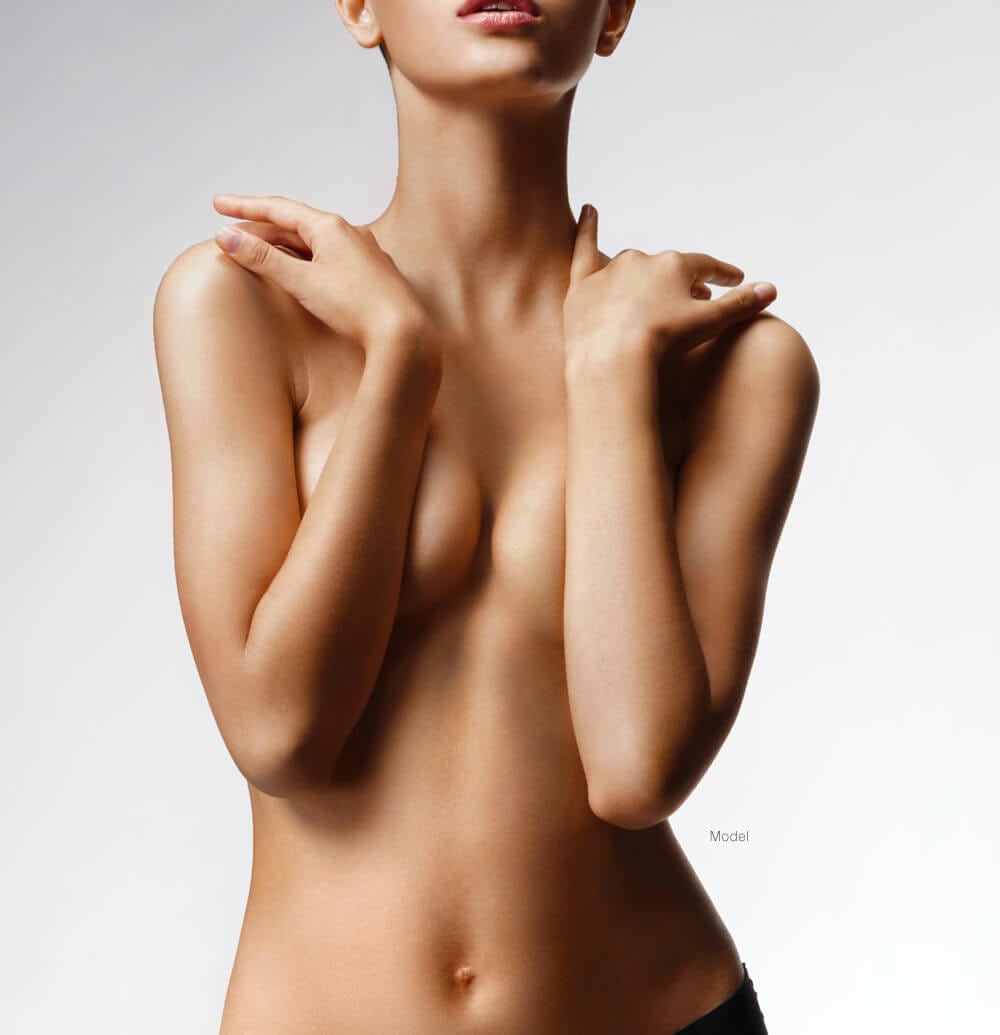 Concerns
---
Recovery

Some patients experience temporary swelling and bruising. After subglandular implant placement, patients can return to work within a couple of days. Submuscular implant placement requires about one week of at-home recovery. Strenuous work and activities must be avoided for up to six weeks after surgery.

Scars

Because Dr. Careaga places the incisions along the breast crease, any scarring usually goes unnoticed. Most scars also tend to fade significantly over time.

Cost

The cost of breast augmentation varies depending on the type of implants and techniques used, anesthesia fees, and geographical location. Dr. Careaga will provide you with an accurate cost estimate during your breast augmentation consultation.

Downtime

Discomfort after breast augmentation surgery can be minimized with pain medication, if necessary. Submuscular implant placement tends to be more painful than subglandular implant placement, but the pain subsides significantly within a few days.
Frequently Asked Questions
---
At what age can I undergo breast augmentation?

Breast augmentation is recommended for women who have completed their breast development. Saline implants are FDA approved for patients age 18 and older, and silicone implants are FDA approved for patients age 22 and over.

How long does breast augmentation surgery take?

Breast augmentation usually takes less than two hours to complete on its own; however, if it is combined with breast lift, it will take longer.

What kind of anesthesia is used for breast augmentation?

General anesthesia is required for submuscular breast augmentation. Subglandular augmentation may be performed under local anesthesia.

Can breast augmentation lift my breasts?

Breast augmentation gives some lift to the breasts, but breast lift surgery may be required to correct moderate to severe sagging. You can combine breast lift and breast augmentation for optimal results.

What is a cohesive gel implant?

Dr. Careaga offers a revolutionary soft solid implant known as the cohesive gel implant. Cohesive gel implants are long lasting and maintain their shape, making them ideal for many breast augmentation patients.