Laser Treatments in Coral Gables
---
Laser treatments offer minimally invasive, non-surgical solutions for an assortment of aesthetic concerns, whether it's signs of aging like wrinkles, complexion issues like visible veins and sun spots, or unwanted hair and body fat. Thanks to our wide selection of laser treatments, patients can enhance their full appearance in numerous ways.
Why Choose Careaga Plastic Surgery for Laser Treatment?
At Careaga Plastic Surgery, we administer cutting-edge laser treatments that provide highly successful results. Our practice offers a comfortable and caring environment with a professional staff dedicated to maintaining the highest levels of expertise and safety standards.
What Can Laser Treatments Address?
---
What Laser Treatments Are Available?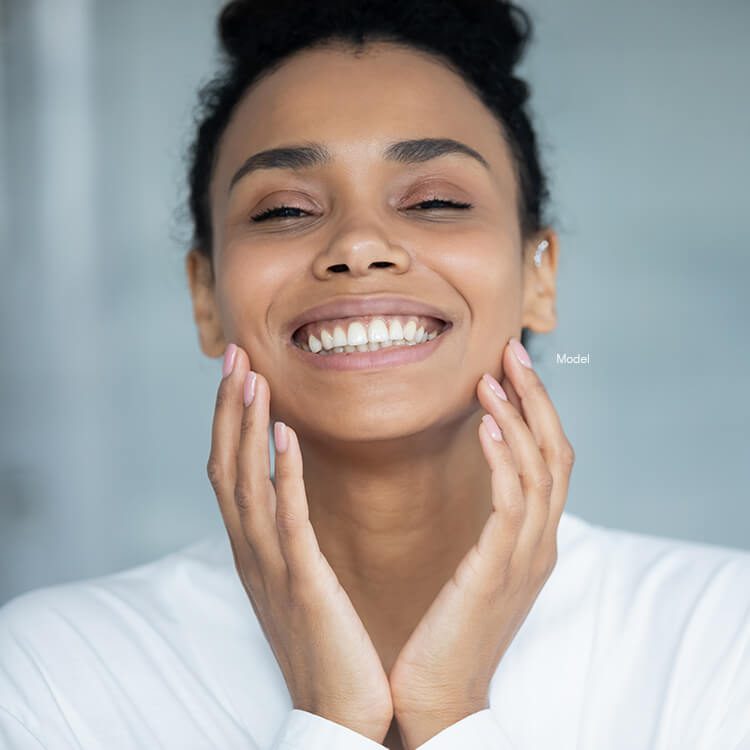 Fractional Laser
The fractional laser offers skin resurfacing to correct lines, wrinkles, hyperpigmentation (dark spots), and scars. Fractional laser treatment targets the lower layers of the skin with microbeams of laser light. These microbeams produce deep, narrow columns of tissue coagulation. The columns of tissue then boost the body's natural healing process to create new, healthy tissue.
Our fractional laser skin resurfacing treatments with the Palomar Icon™ Aesthetic System are usually done in a series for one to four weeks. Results can be seen in just a few days.
IPL Laser
IPL (intense pulsed light) lasers utilize specific light wavelengths to treat spider veins and other pigmentation concerns throughout the body, such as moles, sun spots, and rosacea. The wavelengths of light generated from the IPL treatment penetrate the skin's deep layers to break apart abnormal pigments.
An IPL treatment with our Palomar Icon™ Aesthetic System can take between 20 to 30 minutes, and three to six treatments are usually required to achieve the desired results. Patients can resume their normal day-to-day activities with zero downtime.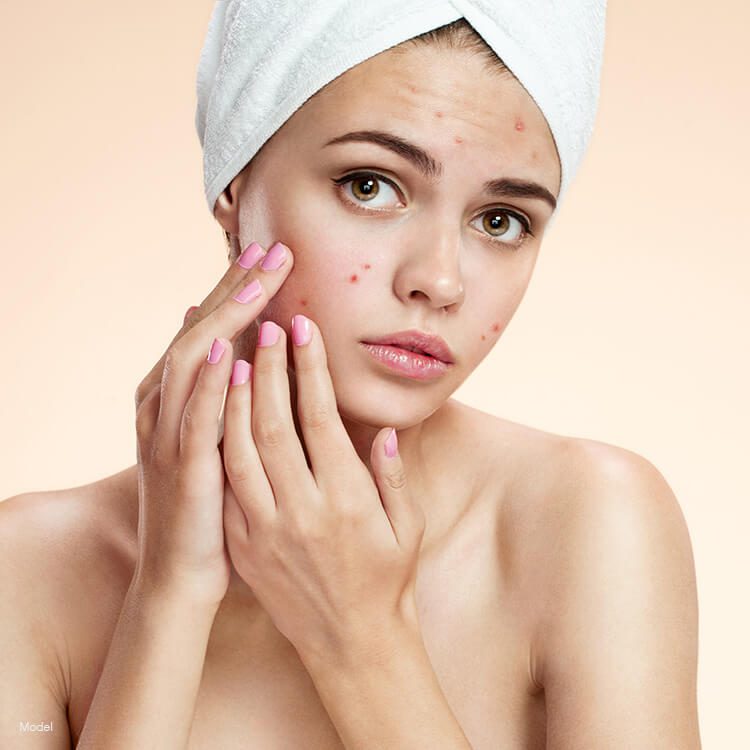 CO₂ Laser
CO₂ laser treatments can reduce the appearance of acne scars, deep scars, and wrinkles. Our CO₂ laser device by Rohrer Aesthetics uses short, continuous light beams to heat the sub-dermal layers of skin. This process stimulates collagen and healing, resulting in improved skin texture and tightness.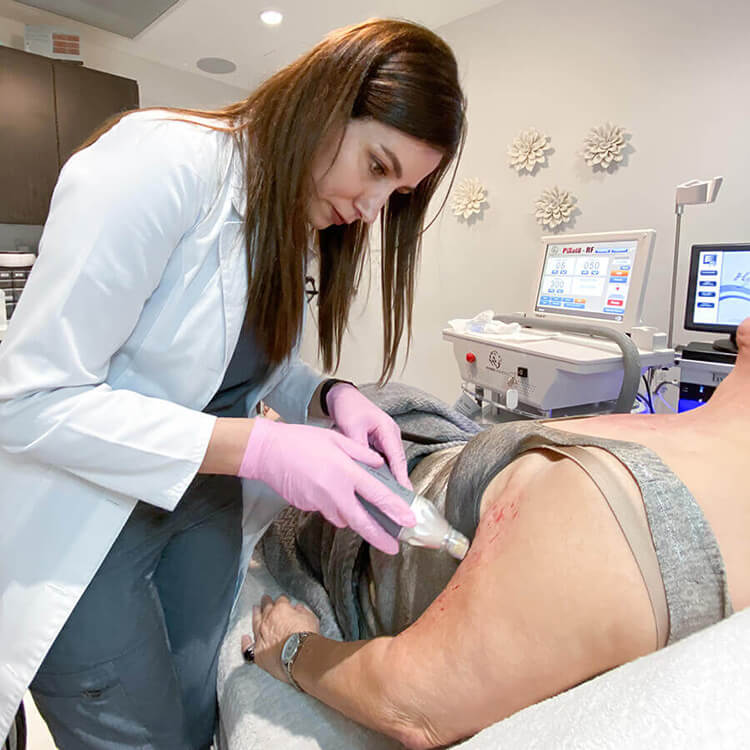 PiXel8-RF
PiXel8 laser treatments can significantly reduce wrinkles and tighten the skin in problem areas throughout the face and body. This advanced radio frequency (RF) microneedling device by Rohrer Aesthetics heats the deep layers of skin to stimulate the production of collagen and elastin, which improves skin tone, texture, and elasticity.
PiXel8-RF treatments take just one hour to complete and require minimal downtime.
Learn More About PiXel8-RF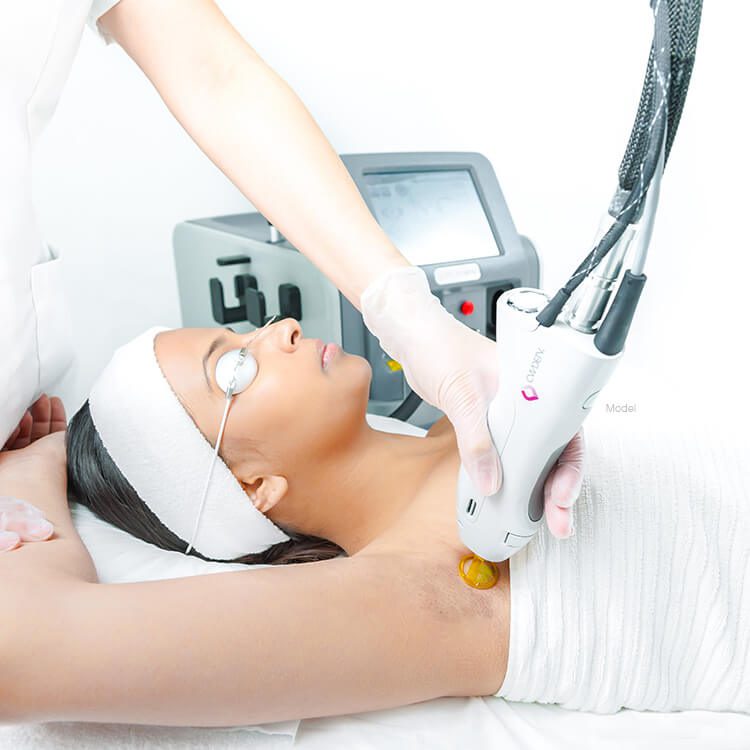 GentleYAG PRO-U™
The GentleYAG PRO-U™ is one of the first laser hair removal devices available that can effectively treat all skin types. A comfortable and gentle process, GentleYAG PRO-U™ treatment destroys the hair at the root and results in up to 80 percent permanent hair removal after all treatment sessions.
Most patients need four to six treatments spaced six weeks apart. With the GentleYAG PRO-U™, patients can enjoy smooth and hairless skin nearly anywhere, such as their legs, arms, and back, without the inconvenience of shaving and waxing.
Learn More About GentleYAG PRO-U™
SculpSure®
SculpSure® is the premiere light-based body contouring system available to eliminate stubborn pockets of fat in the abdomen, hips, thighs, flanks, and more. SculpSure® heats the fat cells below the skin's surface and eliminates them through the body's lymphatic system. An essential choice for both men and women, SculpSure® can trim your contours without any surgery or downtime.
Learn More About SculpSure®
Addressing Your Laser Treatment Concerns
How Much Does Laser Treatment Cost?
Several factors add to the cost of laser treatment, including the number of sessions required and the specific laser utilized. During your consultation, your aesthetic specialist will provide you with an accurate assessment of your laser treatment cost.
How Long Does it Take to Recover From Laser Treatment?
At Careaga Plastic Surgery, nearly all of our state-of-the-art laser treatments offer little to no downtime, and patients can return to normal activities immediately. Most patients experience what feels like a mild sunburn for a few days after their laser resurfacing treatment.
Every laser treatment recovery process may vary from the next based on the type of laser and the patient's unique skin type and sensitivity. Within a week, all potential side effects from a laser treatment should disappear. Follow your specialist's aftercare instructions to achieve the best results possible.
Will I Have Scars After Laser Treatment?
Laser treatments do not cut the skin and, therefore, leave no scarring.
Frequently Asked Questions About Laser Treatments
---
Is laser treatment good for skin?

Laser treatments can rejuvenate your skin so it looks more youthful and healthy. Different types of lasers are used for different concerns, but they all generally result in an improvement in skin tone and texture.

Who will perform my laser treatment?

Your laser treatment will likely be performed by our physician assistant, Reana Myers. Reana is a non-surgical treatment specialist and a physician assistant certified by the NCCPA (National Commission on Certification of Physician Assistants). She performs the majority of the laser treatments at Careaga Plastic Surgery.

Our aesthetician, Victoria Socarras, performs laser hair removal treatments. Victoria is a licensed medical aesthetician, massage therapist, medical electrologist, and laser medical technician.

Both Reana and Victoria specialize in performing non-surgical medspa procedures such as laser treatment, and they each have over 10 years of experience helping hundreds of satisfied patients achieve their aesthetic goals.

Which laser rejuvenation treatment is right for me?

During your consultation, our physician assistant or aesthetician will listen to your goals and evaluate your areas of concern. They can then help you find the laser treatment solution suitable for your needs.

How long do laser treatments take?

Each laser treatment typically only lasts a few minutes to an hour. Some laser treatments may require multiple sessions spaced apart to optimize the treatment and maximize results. During the consultation process, you will have the opportunity to plan multiple sessions that fit your schedule.

Is laser treatment painful?

While the majority of patients have a pain-free laser treatment, some patients experience slight discomfort during their laser treatment process, but it is generally very mild. After treatment, patients can expect to have minor tenderness and redness in treated areas that can be alleviated with anesthetic ointments and ice packs.

How long do the results of laser treatments last?

Some laser treatments offer permanent results, while others require multiple treatments to maintain long-lasting results. For example, laser hair removal permanently destroys the hair follicles responsible for unwanted hair. Other laser treatments such as PiXel8-RF require multiple sessions and at-home skin care to maximize the longevity of your results.

Are there laser treatments specifically for feminine rejuvenation?

Careaga Plastic Surgery offers a non-invasive vaginal rejuvenation treatment designed to reverse the vaginal laxity caused by menopause, childbirth, aging, or cancer treatments. Laser therapy is a safe and pain-free option that helps you to restore elasticity and lubrication to the vagina. With zero downtime, patients can continue their daily routine immediately after treatment.