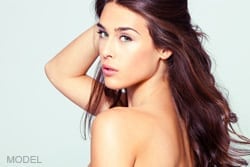 "Realize ageless beauty"
Welcome to Careaga Plastic Surgery Center Facial Rejuvenation Center. At our state-of-the-art Facial Rejuvenation Center you can experience the ultimate in surgical and non-surgical procedures and advanced treatments to "realize ageless beauty."
Under the medical direction of Daniel E. Carega, we offer a variety of facial rejuvenation and enhancement procedures for:
Surgical Facial Corrections and Renewal
Cheek Implants
Chin Implants
Non-Surgical Facial Corrections and Renewal
Age Spots/Sun damage
Dark Circles Corrections (Eye )
Facial Rejuvenation (Dermal Fillers)
Hyperpigmentation
Facial Veins
Vascular Lesions
Wrinkles
Ask Dr. Daniel E. Careaga and his professional aesthetic staff how you can achieve your cosmetic facial enhancement goals. See how by using one or a combination of advanced facial rejuvenation techniques, you can eliminate facial sagging and wrinkles, eye bags and eyelid drooping, reshape your nose, chin and cheeks, and reverse the signs of aging. Under the expert care of Dr. Careaga, all of these surgical and non-surgical procedures produce excellent and natural looking results!
Schedule your consultation today.