Paul D. Durand, MD
Board-Certified Plastic Surgeon
Dr. Paul D. Durand is a board-certified Cleveland Clinic-trained plastic and reconstructive surgeon specializing in procedures of the face and body. Born in Miami and raised in Peru, he obtained all his medical education and training in the United States. Dr. Durand has maintained close ties to his hometown of Lima, which inspired a passion for international mission work in South America, completing his seventh cleft surgery mission trip last year.
Education and Training
Dr. Durand completed his plastic and reconstructive surgery training at the Cleveland Clinic, which is consistently ranked among the top hospitals in the world. During this time, Dr. Durand was part of the team that successfully performed the first face transplant in the United States. His second face transplant surgery received significant media attention, as it was performed on the youngest person in the world to undergo such an extensive procedure.
Dr. Durand is board certified by the American Board of Plastic Surgery.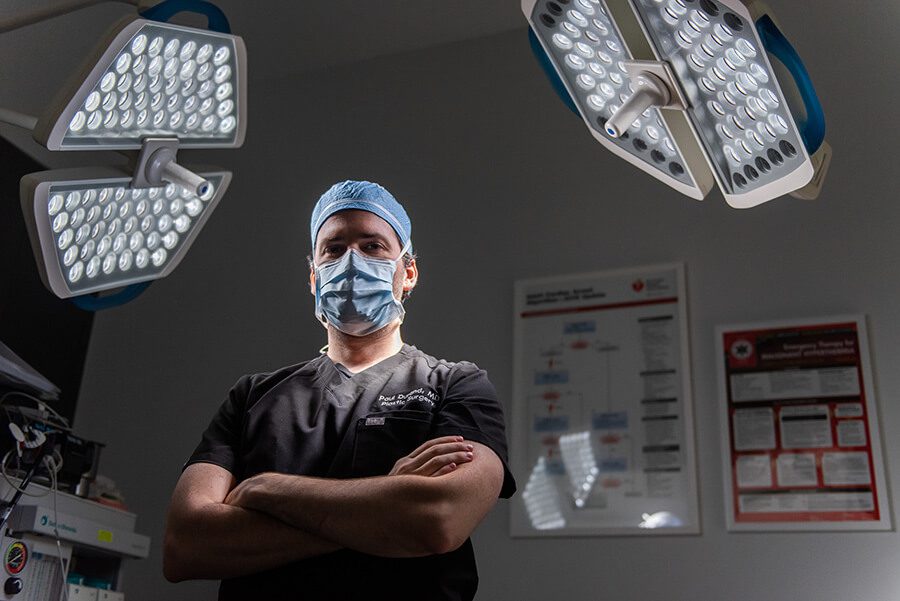 Following his residency training at the Cleveland Clinic,
---
Dr. Durand completed a fellowship in Aesthetic Plastic Surgery at the Dallas Plastic Surgery Institute, considered the top program in the nation for cosmetic surgery. Since then, Dr. Durand has gained extensive recognition in both plastic and reconstructive surgery and has presented and published on numerous topics, including invitations to lecture and perform live surgical demonstrations in Latin America and Asia.
Dr. Durand is licensed to practice in the state of Florida, Texas, and Ohio.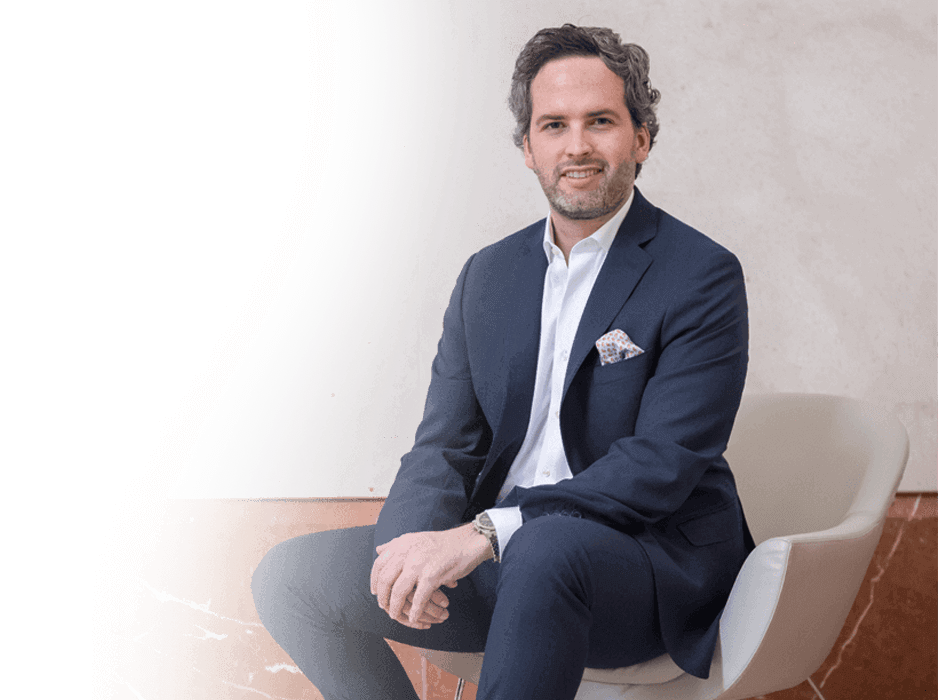 6
years training at the
Cleveland Clinic
7
surgical mission trips to
South America
---
Areas of Expertise
Dr. Durand specializes in aesthetic procedures of the face, breast, and body, as well as non-invasive procedures like injectables and lasers. He has a special interest in facial rejuvenation, breast, and rhinoplasty (nose) surgery.
In addition, Dr. Durand has a wealth of experience in dealing with complex cosmetic and reconstructive cases. While at the Cleveland Clinic, he received specialized training in reconstruction after cancer surgery. Dr. Durand actively participated in two face transplants as part of the surgical team that performed the first of these in the United States.
---
Professional Accolades and Research
---
Certification, Associations, and Awards

During his training, Dr. Durand became a resident member of the American Society of Plastic Surgeons, the American Society for Aesthetic Plastic Surgery, the American Society of Maxillofacial Surgery, and the Peruvian American Medical Society.

Dr. Durand practices in both the United States and Peru. He has volunteered his skills at Hospital Arzobispo Loayza, Hospital Daniel Alcides Carrion, and the Central Air Force Hospital in Lima, Peru, among others.

Over the years, Dr. Durand has received numerous awards and recognitions, including:

Teacher of the Year Award — Cleveland Clinic
2018 ASERF Travel Scholarship Recipient
2017 ASERF Travel Scholarship Recipient
2016 Russell L. Malcolm Pre-Medical Award
2007 Paul L. Whitely Prize in Psychology
2007 College Honors — Earlham College
2007 Psi Chi National Honor Society in Psychology
2006 National Scholars Honor Society

Dr. Durand is a member of many committees, including:

Aesthetic Society's (ASAPS) Residents and Fellows Forum — 2018-present
Plastic Surgery Education Network Committee — Aesthetic Section 2016-present
Cleveland Clinic DPSI Education Committee Member 2016-2018
Medical Spanish SIG — Co-chair 2011-2012
Medical Mission SIG — Co-founder & Chair of Public Affairs 2010-2012

Presentations

Durand PD. Role of Septal extension vs. Columellar grafts in Modern Rhinoplasty. Faculty Lecturer –  AsBeaut Hospital, Hyatt Regency, Chongqing, China, June 2019.

Durand PD. Importance of Dorsal Aesthetic Lines in Rhinoplasty. Faculty Lecturer –  AsBeaut Hospital, Hyatt Regency, Chongqing, China, June 2019.

Durand PD. Safety and Effectiveness in Liquid Rhinoplasty. Faculty Lecturer –  AsBeaut Hospital, Hyatt Regency, Chongqing, China, June 2019.

Durand PD. Head and Neck Anatomy for Injectables – Live Dissections. Faculty – Cosmetic Bootcamp for the Core Physician, Aspen, Colorado, June 2019.

Durand PD. Faculty Instructor – 22nd Dallas Cosmetic Surgery and Medicine Meeting, Dallas, Texas, March 2019.

Durand PD. Faculty Instructor – 36th Dallas Rhinoplasty Meeting, Dallas, Texas, March 2019.

Durand PD, Gatherwright J, Lamaris GA, Kaza A, Couto RA, Kaufman B. The Split-Latissimus Dorsi Muscle in Free Flap Extremity Reconstruction: A Forgotten Gem. Poster presentation — 59th Ohio Valley Society of Plastic Surgeons, Dayton, OH, June 2016.

Couto RA, Lamaris GA, Baker T, Tadisina K, Hashem A, Durand PD, Rueda S, Orra S, Zins JE. Safety of Abdominoplasty in the Elderly. Poster presentation — 59th Ohio Valley Society of Plastic Surgeons, Dayton, OH, June 2016.

Lamaris Ga, Durand PD, Couto RA, Gurunluoglu R, Gastman B. Abdominal Wall Reconstruction With Free Flaps: An Alternative Approach to an Increasingly Common Problem. Podium Presentation — American Association of Plastic Surgeons Meeting, New York, NY, May 2016.

Couto, RA, Lamaris GA, Baker T, Tadisina K, Hashem A, Durand PD, Rueda S, Orra S, Zins JE. Safety of Abdominoplasty in the Elderly. Podium Presentation — The Aesthetic Meeting 2016, Las Vegas NV, April 2016.

Lamaris GA, Durand PD, Couto RA, Kwiecien G, Hendrickson MF. Persistent Central Carpal Row Ossicle in a Sporadic Case of Holt Oram Syndrome. Podium presentation — Plastic Surgery The Meeting, Boston, MA, October 2015.

Duraes EF, Durand PD, Morisada M, Baker T, Rueda S, Djohan R, Moreira A, Bernard S, Sousa JB, Schwarz G. Aesthetics and Patient-Reported Outcomes Following Microsurgical Breast Reconstruction After Nipple Sparing Mastectomy. Poster-presentation — 101st American College of Surgeons Clinical Congress, Chicago, IL, October 2015.

Durand PD, Couto RA, Isakov R, Yoo D, Azizzadeh B, Zins, J. Botulinum Toxin and Muscle Atrophy: A Wanted or Unwanted Effect. Podium Presentation — 58th Ohio Valley Society of Plastic Surgeons, Covington, KY, May 2015.

Durand PD, Duraes E, Gales J, Moreira A, Djohan R, Bernard S, de Sousa JB, Schwarz G. Risk Factors and Overall Outcomes Following Abdominal-Based Free Flap Breast Reconstruction After Nipple-Sparing Mastectomy. Podium presentation — 58th Ohio Valley Society of Plastic Surgeons Meeting, Covington, KY, May 2015.

Couto RA, Lamaris GA, Durand PD, Rueda S, Alleyne B, Gastman B. False Negative Rate: Spy-Elite Assisted Sentinel Lymph Node Biopsy in Consecutive Cutaneous Melanoma Patients. Podium Presentation — 58th Ohio Valley Society of Plastic Surgeons Meeting, Covington, KY, May 2015.

Duraes EF, Baker T, Morisada M, Durand PD, Rueda S, Djohan R, Moreira A, Bernard S, Sousa JB, Schwarz G. Aesthetics and Patient Reported Outcomes Following Microsurgical Breast Reconstruction After Nipple Sparing Mastectomy. Oral Presentation — 58th Ohio Valley Society of Plastic Surgeons Meeting, Covington, KY, May 2015.

Duraes EF, Durand PD, Duraes LC, Orra S, Moreira A, Sousa JB, Djohan R, Zins J, Bernard S, Schwarz G. Comparison of Preoperative Quality of Life in Breast Reconstruction, Breast Aesthetic, and Non-Breast Plastic Surgery Patients. Poster presentation — 60th Annual Meeting of the Plastic Surgery Research Council, Seattle, WA, May 2015.

Couto RA, Lamaris GA, Durand PD, Rueda S, Alleyne B, Gastman B. False Negative Rate: Spy- Elite assisted Sentinel Lymph Node Biopsy in Consecutive cutaneous Melanoma Patients. Podium presentation — 68th American Association of Plastic Surgeons Meeting. New York, NY, March 2015.

Tendulkar R, Woody NM, Nail M, Reddy CA, Durand PD, Elegbede A, Duraes E, Djohan R, Grobmyer S, Crowe JP. Complications of Contralateral Prophylactic Mastectomy with Tissue Expander Reconstruction and Potential Impact on Adjuvant Oncology Therapy. Oral Presentation — 97th Annual Meeting of the America Radium Society, Kauai, HI, May 2015.

Durand PD, Woody N, Rueda S, Nail M, Elegbede A, Duraes E, Coopey S, Dietz J, Tendulkar R, Djohan R. Risk Factors and Their Implant On Major Complications Following Immediate, Two-Stage Breast Reconstruction With or Without Adjuvant Radiation. Podium Presentation — 57th Ohio Valley Society of Plastic Surgeons, The Greenbrier, WV, June 2014.

Duraes EF, Schwarz G, Durand PD, Moreira A, Sousa JB, Djohan R, Zins J, Bernard S. Comprehensive Analysis of Complications Following Abdominal Based Free Flap Breast Reconstruction at a Single Tertiary Care Institution. Oral Presentation — 57th Ohio Valley Society of Plastic Surgeons, The Greenbrier, WV, June 2014.

Duraes EF, Durand PD, Moreira A, Sousa JB, Djohan R, Zins J, Bernard S, Schwarz G. Preoperative Quality of Life of Breast Cancer Reconstruction Patients Compared to Other Plastic Surgery Patients. Poster presentation — 57th Ohio Valley Society of Plastic Surgeons, The Greenbrier, WV, June 2014.

Woody NM, Durand PD, Nail M, Elegbede A, Duraes E, Suzanne CB, Dietz J, Djohan R, Tendulkar R. Impact of Breast Radiotherapy on Late Toxicities and Reoperation Following Mastectomy With Tissue Expander Based Reconstruction. Oral Presentation — 56th Annual Meeting for American Society for Radiation Oncology, San Francisco, CA, September 2014.

Zeidman M, Durand PD, Kundu N, Doumit G. Fat Embolism After Liposuction in Klippel-Trenaunay Syndrome. Poster presentation — Ohio Valley Society of Plastic Surgeons, Indianapolis, IN, June 2013.

Durand PD, Giles L. Synthesizing Rhenium Imido Complexes using 1,3 – Diaminobenzene. Poster presentation — 233 American Chemical Society National Meeting, Chicago, IL, March 2007.

Publications

Wall S Jr, Delvecchio D, Teitelbaum S, Villanueva NL, Dayan E, Durand PD, Sanniec K, Rohrich RJ. Subcutaneous Migration: A Dynamic Anatomical Study of Gluteal Fat Grafting. Plast Reconstr Surg. 2019; 143(5): 1343-1351.

Couto RA, Lamaris GA, Knackstedt R, Alleyne B, Durand P, Rueda S, Gastman B. Determining the False-Negative Rate Using Fluorescence Image-Assisted Sentinel Lymph Node Biopsy in Cutaneous Melanoma. Ann Plast Surg. 2018; 80(10): 54-58.

Aliotta RE, Veerkamp P, Durand PD, Piliang M, Isakov R. Traumatic Facial Myopericytoma: A Differential to Consider. J Craniofac Surg. 2017;28(4):e327-e329

Durand PD, Coutro RA, Isakov R, Yoo D, Azizzadeh B, Guyuron B, Zins J. Botulinum Toxin and Muscle Atrophy: A Wanted or Unwanted Effect. Aesthet Surg J. 2016;36(4):482-487.

Durand PD, Couto RA, Isakov R, Gurunluoglu R, Bernard S. Adipofascial Flap in the Recipient Incision Site for Coverage of Vascular Pedicle in Free Tissue Transfer. Plast Reconstr Surg. 2016;137(3):1039-104.

Couto RA, Lamaris GA, Baker T, Tadisina K, Hashem A, Durand PD, Rueda S, Orra S, Zins, JE. Age As a Risk Factor in Abdominoplasty. Aesthet Surg J. 2017;37(5):550-556.

Durand PD, Hogan S, Lamaris GA, Totonchi A. Distant Migration After Clandestine Silicone Injections: How Far Is Too Far? Dermatol Surg. 2017;43(7):938-987.

Lamaris GA, Knackstedt R, Couto RA, Abedi N, Durand P, Gastman B. The Anterolateral Thigh Flap as the Flap of Choice for Scalp Reconstruction. J Craniofac Surg. 2017;28(2):472-476.

Duraes EF, Durand PD, Duraes LC, Orra S, Moreira-Gonzalez A, Sousa JB, Djohan RS, Zins J, Bernard S, Schwarz GS. Comparison of Preoperative Quality of Life in Breast Reconstruction, Breast Aesthetic and Non-Breast Plastic Surgery Patients: A Cross-sectional Study. J Plast Recon Aesthet Surg. 2016;60(11):1478-1485.

Lamaris GA, Carlisle M, Durand PD, Couto RA, Hendrickson MF. Maximizing the Reach of the Pedicled Gastrocnemius Muscle Flap: A Comparison of Two Surgical Approaches. Ann Plast Surg. 2017; 78(3): 342-346.

Lamaris G, Durand PD, Couto RA, Kwiecien G, Hendrickson M. Persistent Central Carpal Row Ossicle in a Sporadic Case of Holt-Oram Syndrome. J Hand Surg Am. 2016.

Duraes EF, Schwarz G, Durand P, Moreira-Gonzalez A, Duraes LC, de Sousa JB, Djohan RS, Zins J, Bernard SL. Complications Following Abdominal-Based Free Flap Breast Reconstruction: Is a 30 Day Complication Rate Representative? Aesthetic Plast Surg. 2015;39(5):694-699.

Duraes EF, Durand PD, Morisada M, Baker T, Rueda S, Djohan R, Moreira A, Bernard S, de Sousa JB, Schwarz G. Aesthetics and Patient-Reported Outcomes Following Microsurgical Breast Reconstruction After Nipple Sparing Mastectomy. J Am Coll Surg. 2015;221(4):e49.

Ardila-Gatas J, Durand PD, Patil DT, Gorgun E. Unusual Presentation of Endometrioid Adenocarcinoma Arising in Colonic Endometriosis: A Case Report. Int J Colorectal Dis. 2015; 31(3): 722-734.

Woody NM, Durand PD, Naik M, Elegbede A, Duraes E, Suzanne CB, Dietz J, Djohan R, Tendulkar RD. Impact of Breast Radiotherapy on Late Toxicities and Reoperation Following Mastectomy With Tissue Expander Based Reconstruction. Int J Radiat Oncol Biol Phys. 2014; 90(1):s46.

Molavi S, Huettner F, Durand P, Djohan R. A Rare Finding of Symptomatic Bilateral Lower Extremity Hernia. Orthopedic Muscul Syst. 2014;3(2):154-156.

Zeidman M, Durand P, Kundy N, Doumit G. Fat Embolism After Liposuction in Klippel-Trenaunay Syndrome. J Craniofac Surg. 2013;24(4):1319-1321.

Durand PD, Malone A, Courtney D. A Benign Psoas Teratoma of the Non-Pelvic Retroperitoneal Space: A Case Report Anat. 2013;26(5):638-640.

Rohrich RJ, Durand PD, Dayan E. "Facelift" In: Zins JE, ed. Clinics in Plastic Surgery 46.4 ed. Elsevier, Inc. Philadelphia, PA. In Press.

Durand PD, Surek CC, Zins J. "Chapter 59: Facial Skeletal Augmentation With Implants and Osseous Genioplasty." In: Chung, K, eds. Grabb & Smith's Plastic Surgery. 8th ed. Lippincott Williams & Wilkins/Wolters Kluwer. Philadelphia, PA. In Press.

Durand PD, Murthy A. "Unilateral Cleft Lip." In: Greene A, Labow B, Rogers G, Taghinia A, eds. Pediatric Plastic and Reconstructive Surgery. 3rd ed. Thieme. New York, NY. In Press.

Mission Work

Operation Smile — Plastic Surgery Mission Callao, Peru 2018. Mauricio Herrera, MD — Private Practice (Mission Director), Michael Goldwasser, DDS, MD — UNC-Chapel Hill

Rotaplast International — Plastic Surgery Mission Lima, Peru 2017. Angelo Capozzi, MD — Private Practice (Mission Director), Samual Maurice, MD  — Mercy Medical Center Des Moines

Rotaplast International — Plastic Surgery Mission Lima, Peru 2016. Angelo Capozzi, MD — Private Practice (Mission Director), James Lehman, MD — Akron Children's Hospital

Rotaplast International – Plastic Surgery Mission Lima, Peru 2015. James Lehman, MD – Akron Children's Hospital, Wallace Chang, MD – University of Washington

Rotaplast International — Plastic Surgery Mission Valparaiso, Chile 2013. Risal Djohan, MD — Cleveland Clinic, James Lehman, MD  — Akron Children's Hospital

Rotaplast International — Plastic Surgery Mission Lima, Peru 2011. Ron Ghemberlin, MD — Stanford University (Mission Director), Don LaRossa, MD — CHOP

PAMS — Surgical/Medical Mission Trip Ayacucho, Peru 2009 Bill Palin, MD — Private Practice (Plastic Surgery) Pablo Uceda, MD — Methodist Hospital Dallas