How Do the 2020 Plastic Surgery Statistics Compare? What's Looking Up in Plastic Surgery?
Posted October 07, 2020 in Plastic Surgery Trends
3 Minute Read: 
Each year plastic surgeons and aesthetic physicians attempt to find more ways to help their patients receive the services they need. Thankfully, data collected by the American Society of Plastic Surgeons (ASPS) makes this more possible.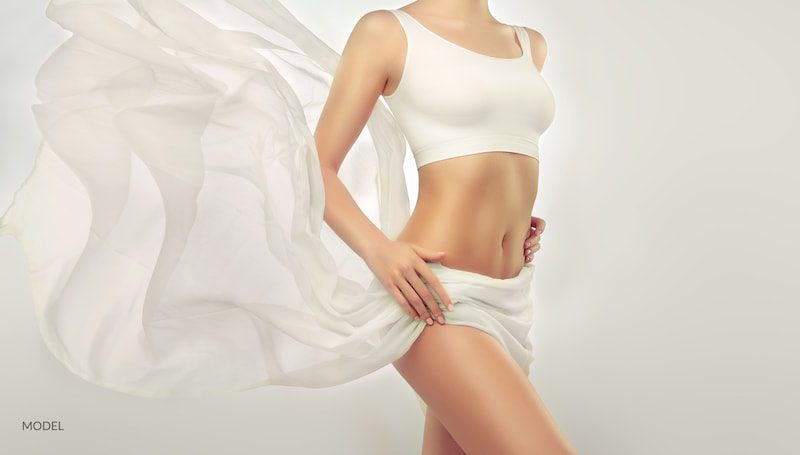 To track what patients are looking for each year, the American Society of Plastic Surgeons releases a broad analysis of each cosmetic procedure performed for the previous year. The 2019 report illustrates which cosmetic procedures are rising in popularity and are still the most sought after procedures.
The demand to look our best is as high as it has ever been, and whether it requires surgical or non-surgical methods, men and women everywhere are more willing to seek the care they need. 
Here is a guide to what the latest numbers are saying about plastic surgery trends.
What Were the Top 5 Cosmetic Surgical Procedures of 2019?
Breast augmentation surgery, liposuction treatment, blepharoplasty (eye surgery), nose reshaping (rhinoplasty), and facelift surgery were the top cosmetic surgical procedures of 2019. 
Although breast augmentation continues to be the top cosmetic surgical procedure, it did see a slight decrease while liposuction treatments saw a 3 percent rise. Additionally, butt augmentations with fat grafting saw a 17 percent increase, and labiaplasty saw a 9 percent increase. This data suggests that as feminine enhancements become safer and more sophisticated, their popularity rises. 
While it might be exciting for female patients to know they are not alone in their desires, anticipation should never turn into impatience when seeking the best doctor to do the job. Female (and male) cosmetic enhancements should be performed by a doctor with the most experience possible. Luckily for patients seeking plastic surgery near Miami, skilled plastic surgeons like Dr. Careaga and Dr. Durand offer their care.  
What Accounts for Plastic Surgery Trends?
Trends are an interesting thing—especially when discussed in a cosmetic setting. While some aesthetic desires remain consistent (e.g., youthful-looking facial characteristics, womanly curves, masculine facial definition, etc.), others experience adjustments.
Right now, many women and men are desiring natural-looking cosmetic improvement, and this can be seen in everything from implant size selection to the rise of non-surgical treatments.
Additionally, current events have an impact. Last year, the number of breast augmentations dropped by four percent, losing approximately 14,000 surgeries, while breast implant removals saw an increase of 15 percent. While this can be attributed to women desiring their natural curves, it may also be related to the fact that a popular brand of textured implants was recalled (voluntarily) last year. 
What Can We Expect for 2020?
We are now three-quarters of the way through 2020, and this year has been nothing but bizarre.
And even though Miami hasn't seen the same level of changes and closures as other areas, we have still had to adapt the way we live our day-to-day lives. Nowadays, more people are working remotely, relying almost solely on virtual meetings. While virtual meetings may limit the amount your body is exposed to your colleagues, it doesn't minimize your facial exposure. This adjustment in how many people do business can lead some to focus more on facial procedures, such as facelift surgery, blepharoplasty, rhinoplasty, and non-surgical treatments like BOTOX® Cosmetic or Dysport®. 
Of course, this change hasn't stopped women and men from hitting the beaches and basking in the Miami sun, and, therefore, body contouring procedures are not expected to disappear anytime soon. 
How Are Surgeons Adapting to Plastic Surgery Trends?
More plastic surgeons are adjusting their skillset to meet modern needs and match the speed at which social media influencers and celebrities influence the plastic surgery landscape. 
Careaga Plastic Surgery applies their years of cosmetic experience to new technologies and aesthetic techniques. 
Interested in Learning More?
To learn more about plastic surgery trends and the best surgical and non-surgical cosmetic solutions for your needs, contact Careaga Plastic Surgery by calling (305) 574-9262 or filling out our online contact form.