Avéli™ Cellulite Reduction in Miami, FL
Cellulite is one of the most common cosmetic issues that many people struggle with. Having dimpled, rippled, and pocked skin on the buttocks and thighs can cause individuals to feel self-conscious about their skin's appearance and keep them from wearing the clothing they love (whether it be skirts, shorts, or bathing suits).
While you can cover up your cellulite with pants and long dresses, it is better to get rid of the cellulite altogether. Avéli™ is one of the newest and most successful cellulite reduction treatments available. This FDA-approved treatment is minimally invasive and can help you achieve smooth and soft skin while improving your comfort and confidence at the same time.
Why Choose Careaga Plastic Surgery?
At Careaga Plastic Surgery, we keep our patients' health and quality results at the forefront of everything we do. From your consultation to your recovery period, we are here to help you on your journey. Our facility is equipped with advanced technology suited for your unique cosmetic surgery needs, so you know that you are getting the best treatment available.
Our Avéli™ providers are knowledgeable, trained, and skilled in various non-surgical and minimally invasive cosmetic treatments. Additionally, the dedicated staff at Careaga Plastic Surgery are highly professional, with abundant experience in various cosmetic surgeries and treatments. Your Avéli™ treatment will be performed by our PA-C, Reana Myers.
Avéli™ Can Correct:
---
Dimples on the Buttocks and Thighs Caused by Cellulite
---
Fibrous bands under the skin (called septa) tighten and create dimples in the skin. While these skin blemishes are not dangerous to your health, they can be unsightly and annoying. After your Avéli™ cellulite reduction treatment, you'll be able to notice improvement in the appearance of your cellulite, including smoother skin in the treated area.
Request More Information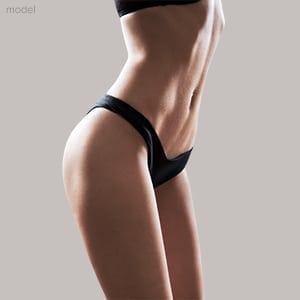 The Avéli™ Procedure
---
Careaga Plastic Surgery offers cellulite reduction treatments at their state-of-the-art facility in Coral Gables, just outside Miami, Florida.
Consultation

Your consultation is one of the most important steps in achieving the aesthetic results you desire. For your Avéli™ consultation, you will be able to discuss your struggles and frustrations with cellulite as well as ask any questions you may have about cellulite or the treatment. Additionally, our PA-C will evaluate your skin condition to determine if Avéli™ is the right procedure for you.

Anesthesia

Before your Avéli™ treatment, you will be given local anesthesia in the treatment area(s). This ensures that you do not feel any discomfort or pain during the procedure.

Treatment

After the anesthesia is administered, your Avéli™ provider will create small incisions in the treatment area. The Avéli™ device (a thin needle-like microblade with a light at the end) will then be inserted through the incision. This device is used to cut the bands of connective tissue, releasing the tightened septa to allow your skin to relax and smooth out. This process can be repeated numerous times to correct all of the septa in each dimple.
Combining Avéli™ With Other Procedures
Avéli™ and Emsulpt Neo®
Avéli™ cellulite reduction is a minimally invasive procedure performed under local anesthesia. This treatment is often combined with other non-surgical procedures such as Emsculpt Neo® to help burn fat and build muscle definition. Together, these treatments offer fitter, smoother, and healthier-looking contours.
Avéli™ and Liposuction
While you can choose to have your Avéli™ treatment as a standalone procedure, many patients do combine their cellulite treatment with liposuction surgery to remove pockets of stubborn fat along with achieving smoother skin. This can allow for a more complete transformation to your skin and body.
Avéli™ Financing
The team at Careaga Plastic Surgery does everything they can to ensure that their services are affordable for every patient. This includes providing financing options to help patients afford the procedures they desire. These options can be used individually or combined to fit your personal needs. We currently offer the following financing options:
ALPHAEON®
CareCredit®
United Medical Credit
Cherry Financing
Your Miami Avéli™ Consultation With Careaga Plastic Surgery | Reana Myers
If you're ready to get rid of those unsightly dimples and smooth the skin on your backside or thighs, please call our Coral Gables office today or contact us online. We look forward to helping you achieve the look and feel you desire!
Frequently Asked Questions
---
How long does Avéli™ take to complete?

While the length of the procedure varies for each individual patient, most Avéli™ treatments take less than one hour to complete.

What will recovery be like after my Avéli™ treatment?

You should expect to have some bruising and swelling in the treatment area(s). Additionally, you will feel some soreness that may make it difficult to sit comfortably for a few days. However, the bruising, swelling, and discomfort will dissipate over the next week or two.

You will be advised to wear a compression garment for two weeks. It is important that you refrain from strenuous activity for two weeks.

When will I see my cellulite treatment results?

While you will see some correction immediately following your Avéli™ treatment, your final results will not be visible until your swelling has completely subsided, which can take up to 90 days.

How much does Avéli™ cost in Miami?

Like any cosmetic treatment, Avéli™ cost varies with each procedure and patient and is dependent on the number of dimples treated and the extent of correction required. At your consultation, you will be given an accurate cost estimate for your procedure.

Are my Avéli™ results permanent?

Because Avéli™ is such a new and revolutionary treatment, the actual length of results is not yet known completely. In a clinical study, patients showed continued improvement after several months, and their progress is still being tracked. By maintaining a healthy lifestyle, you can help prolong your results.