Male Plastic Surgery Services
---
Careaga Plastic Surgery understands that women are not the only ones wanting to feel and look like the most remarkable versions of themselves. The number of cosmetic procedures performed on men has sky-rocketed, increasing over 325 percent since 1997. Board-certified plastic surgeons Dr. Careaga and Dr. Durand understand that male plastic surgery is not a trend, but rather a crafted set of surgeries that deserve equal care, thoughtfulness, and execution.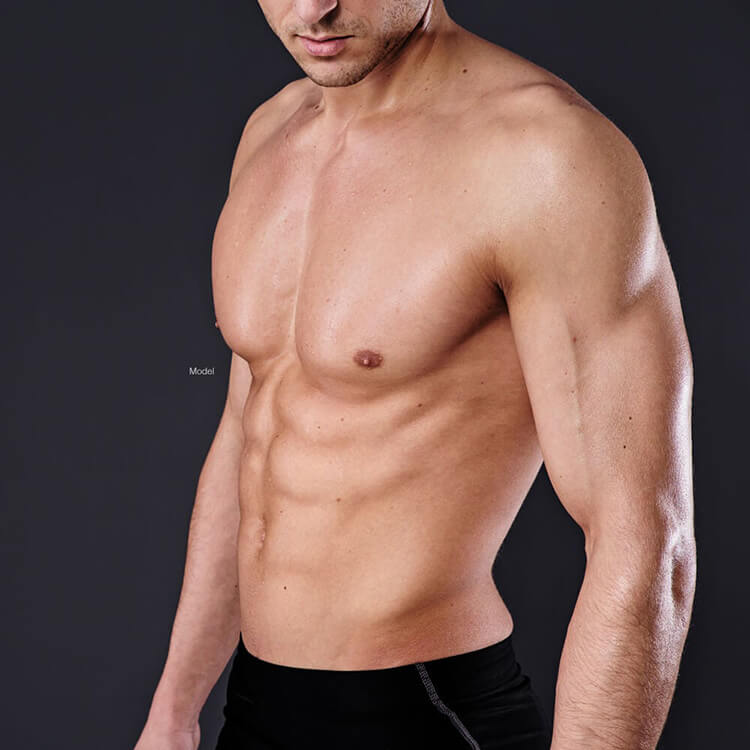 Gynecomastia
Gynecomastia (man boobs) is a condition where the male breast has become abnormally large. Gynecomastia surgery (male breast reduction) addresses the unwanted femininity of a man's chest by eliminating excess fat deposits for a flatter, tighter, and higher-sitting chest. With a detailed balance between liposuction and excision techniques, Dr. Careaga and Dr. Durand offer men a chance to regain their self-confidence and inspire patients to harness their masculine demeanor.
Learn More About Gynecomastia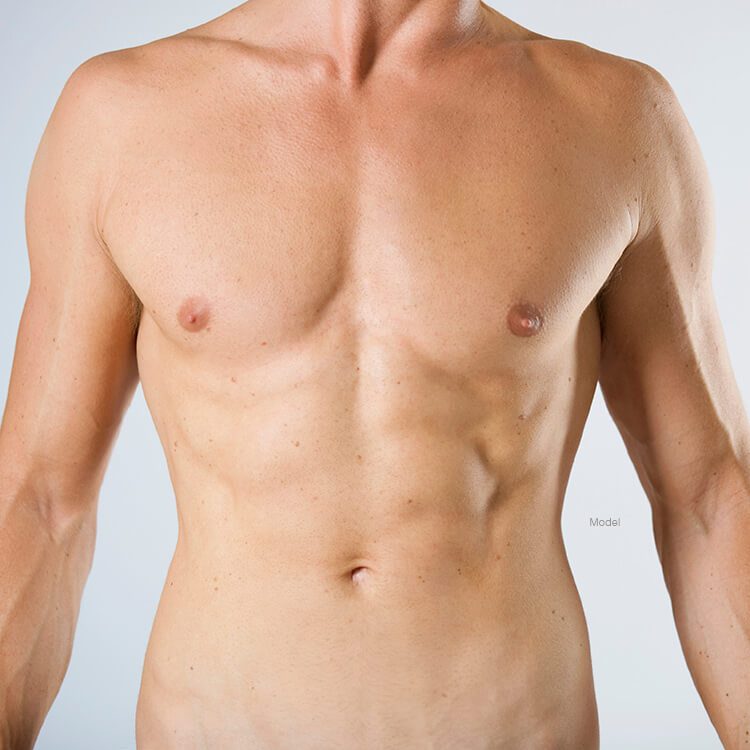 Tummy Tuck
Tummy tuck (abdominoplasty) surgery corrects the stomach "pooch" and unwanted skin, fat, and sag around the waistline to give men stronger definition in their abdominal tone and a more masculine physique. Tummy tucks can be performed on candidates looking for extra help in areas where exercise and diet have not been successful in restoring an athletic or masculine contour. Tummy tucks are also suitable for men who have had success with exercise and diet and have excess skin from dramatic weight loss. Dr. Careaga and Dr. Durand employ artful skill and extensive attention to detail during the incision process to ensure results that complement male musculature around the waistline.
Learn More About Tummy Tuck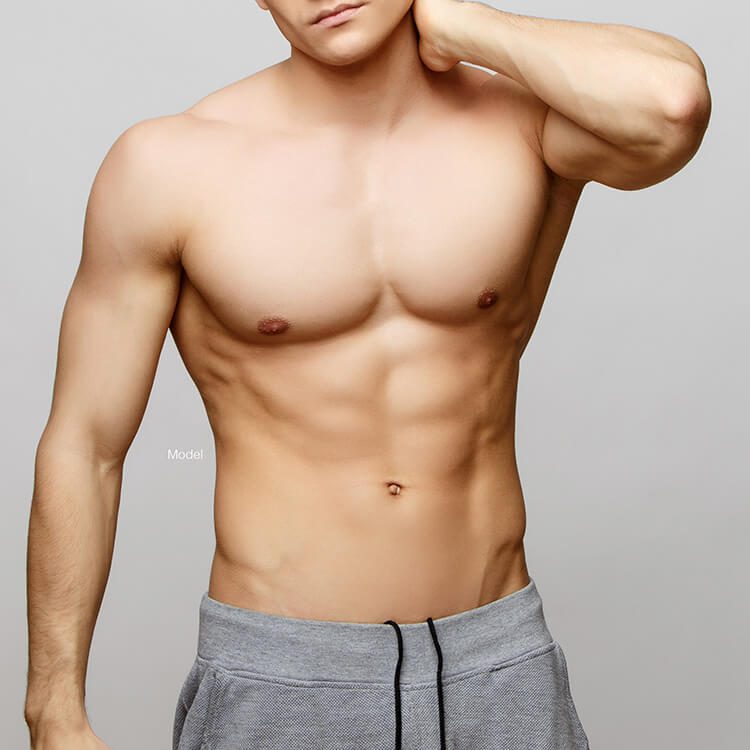 Liposuction
Liposuction targets fat in problem areas with precision, making it extremely effective at contouring the male body for a chiseled-like appearance. Dr. Careaga and Dr. Durand advance the possibilities of male cosmetic surgery by uniquely tailoring their liposuction techniques towards more masculine beauty values and patient needs. Laser-based and ultrasonic based liposuction techniques take fat removal to the future, destroying fat cells for a tighter, firmer, sleeker build. Dr. Careaga and Dr. Durand combine their vast experience with liposuction and passion for cosmetic brilliance with these ground-breaking technologies to help you discover self-confidence and handsomeness that is not bogged down by love handles, double-chins, arm fat, and more.
Learn More About Liposuction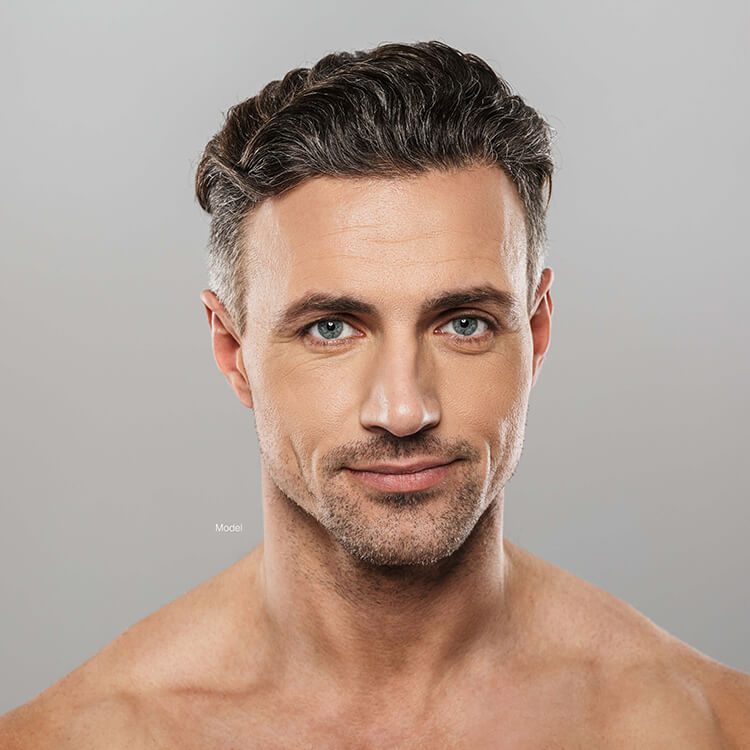 Facial Rejuvenation
For generations, men have conceded to a "what you see is what you get" mentality when it comes to the attractiveness of their face and neck. Still, now more than ever, facelifts and neck lifts for men are in the lead for some of the most common plastic surgeries for men. Much like a suit tailoring, a man's facelift must be uniquely measured and tightened in a way that most amplifies his charm and charisma. That is why at Careaga Plastic Surgery, we find optimal ways to lift men's sagging skin, eliminate double chins, smooth out wrinkles, sharpen jawlines, and restore eyelids with the precision that is equal to what we offer our female patients.
Blepharoplasty (eyelid surgery) offers dramatic results for improving the youth and vigor in a man's upper face. Dr. Careaga and Dr. Durand's exclusive brand of blepharoplasty is designed to maintain a man's unique aesthetic priorities, carefully balancing elements of hardness and softness in all the right places. Complimentary to facelifts, the eyebrows are also adjusted to address crow's feet, dark circles, loose skin, eyebrow drooping, and unflattering lines and creases.
Learn More About Facelift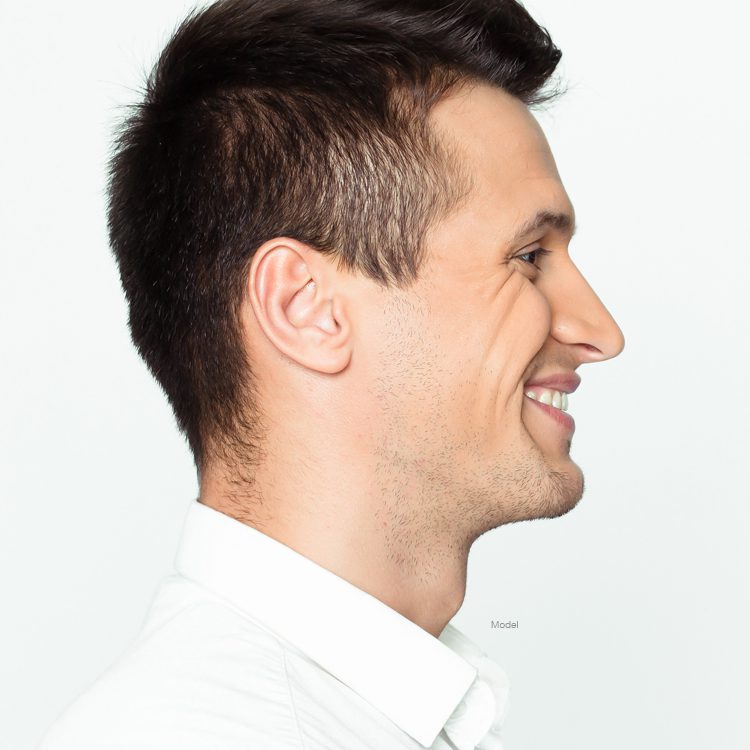 Rhinoplasty
Nasal irregularities and insecurities are just as prevalent among men as it is for women. Unfortunately, many plastic surgeons take inappropriate approaches when it comes to male rhinoplasty by treating a male nose just as they would a female one. This lack of proper planning and care can often result in an overly feminine adjustment to the nose. Dr. Durand tailors male rhinoplasty to his patients, ensuring a nose that is both masculine and refined.
Learn More About Rhinoplasty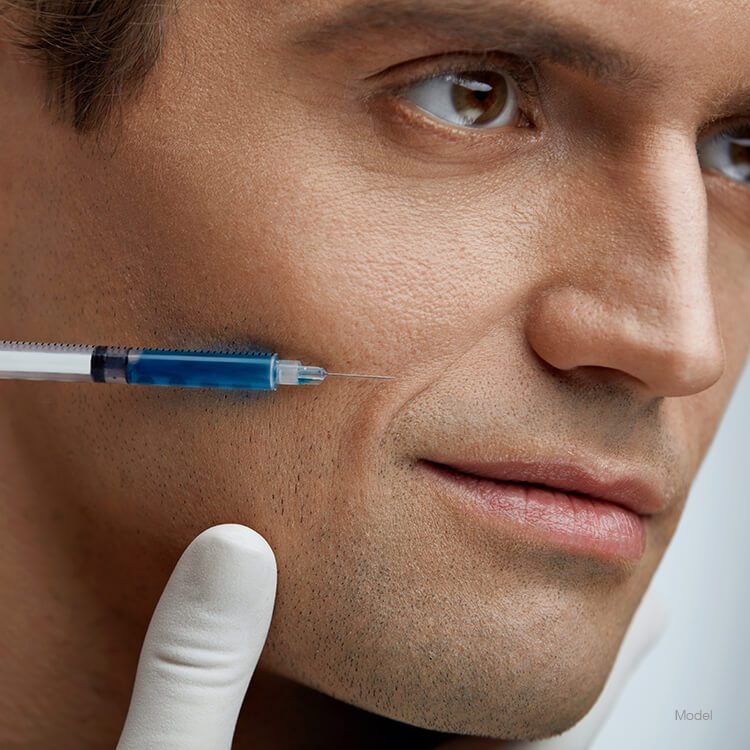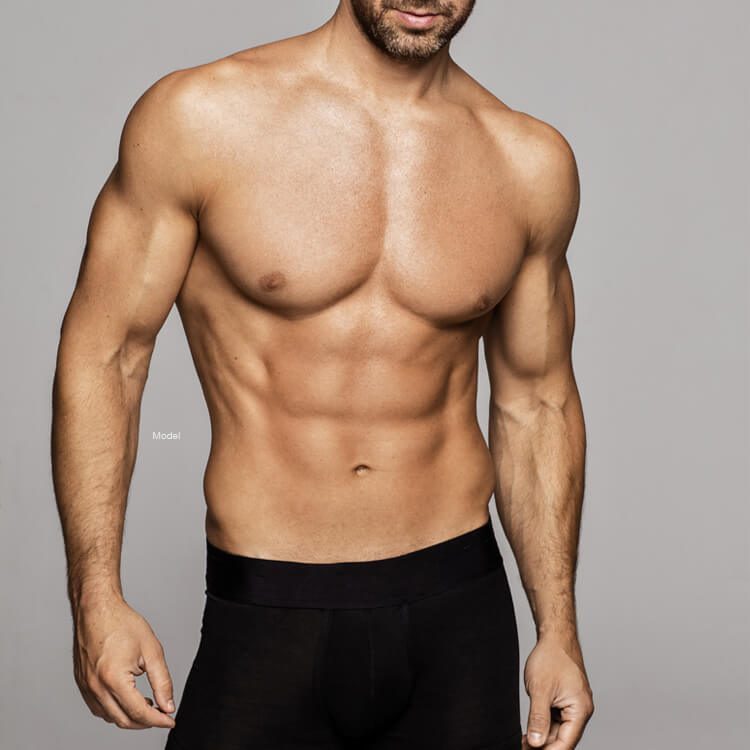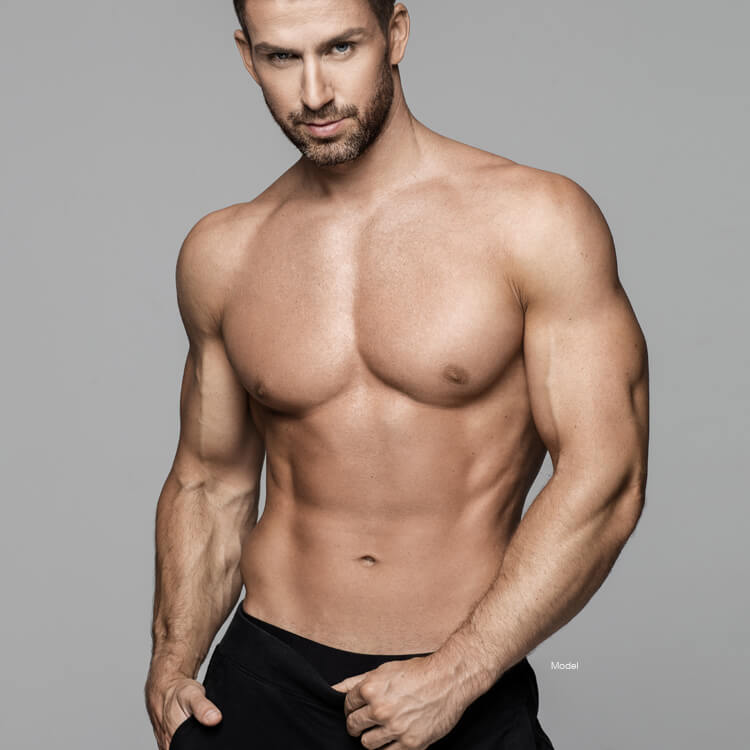 SculpSure®
SculpSure® is a light-based body contouring system that reduces fat and provides a more defined contour. This treatment is beneficial in reducing fat on the abdomen, flanks, thighs, and back as well as harder-to-treat areas such as under the chin. SculpSure® allows men an opportunity to fine-tune their athletic physiques without the downtime or discomfort associated with invasive surgery.
Learn More About Sculpsure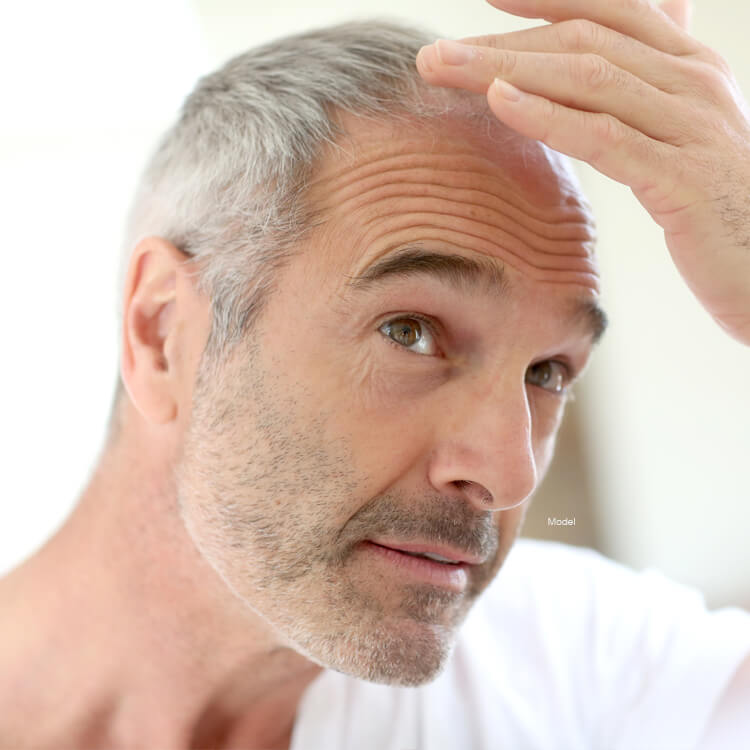 PRP Hair Loss Treatment
Platelet-rich plasma (PRP) uses the curative properties of your body's own plasma to stimulate hair follicles and stem cell activation for growth and hair loss prevention.
PRP is a non-invasive, non-surgical injectable treatment that begins by drawing blood and then separating the blood from the platelet-rich plasma with a centrifuge. To ensure full patient comfort, numbing agents can be administered. The separated PRP is injected into the hairline or areas where hair may be thinning. Results from PRP injections are expected to show maximum results within six to nine months.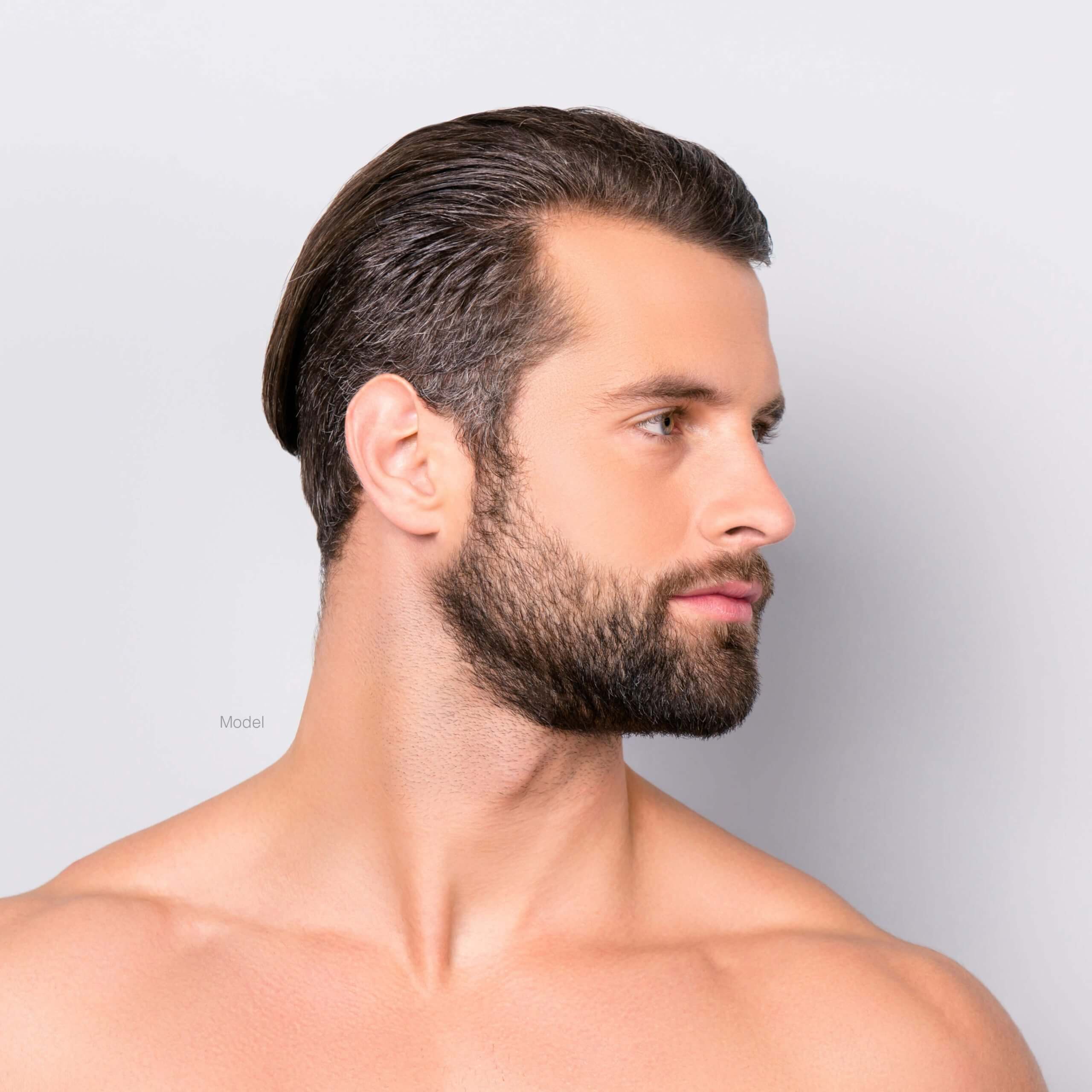 Scar and Skin Laser Treatment
Careaga Plastic Surgery Center offers the latest in laser technology for skin and scar treatment techniques that help counteract noticeable declines in the quality of your skin. Additionally, we offer laser treatments, specially engineered to address sun damage, discoloration, vasculature, and acne.
The CO2 laser, for example, stimulates skin cell turnover inducing an exfoliation process that sheds dead cells and promotes the healthy development of fresh, rejuvenated layers of skin. This is beneficial for addressing signs of aging as well as minimizing acne scars.
Other technologies like intense pulsed light therapy (IPL) treat uneven pigmentation and visible veins by using a collection of light-based wavelengths that are absorbed by blood cells in dilated vessels. The energy collected by these vessels is absorbed to counter the effects of dilation, allowing veins to blend into the skin better.
Learn More About Laser Treatments