Non-surgical Procedures
---
Careaga Plastic Surgery offers a wide variety of non-surgical treatments that will leave you with healthier-looking skin and a renewed feeling of rejuvenation. Whether you are looking for anti-aging treatments, skin care, or body sculpting, the aesthetic team at Careaga Plastic Surgery can help you achieve your aesthetic desires.
Why Should I Choose Careaga Plastic Surgery?
Under the direction of our PA Reana Myers and our Aesthetician Victoria Socarras, our non-surgical specialists are dedicated to providing you with the most effective and comfortable non-surgical procedures possible.
With an immaculate setting and the use of state-of-the-art technology, our team is here for you so that you can achieve the aesthetic results you have always wanted.
What Are My Non-surgical Options?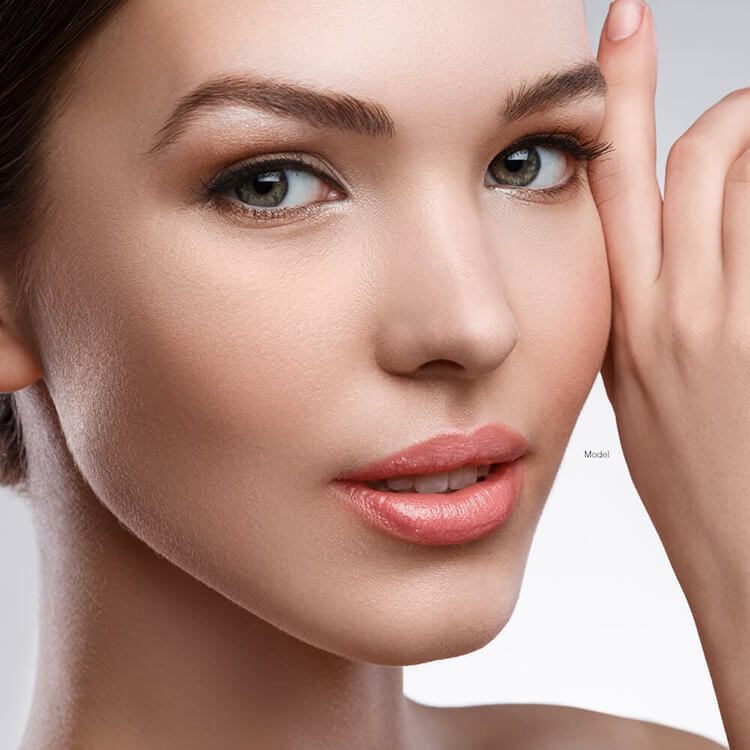 Injectables
Injectable treatments are used to smooth wrinkles and fine lines or restore a fuller, more youthful facial structure. Neurotoxins like BOTOX® Cosmetic or Dysport® reduce the visibility of lines and wrinkles around the eyes and forehead, while dermal fillers can restore lost volume, reduce facial folds, plump the lips, and remove excess chin fat. These treatments are appealing to our patients because they are non-invasive, require little to no downtime, and provide quick—if not instantaneous—results.
Learn More About Injectables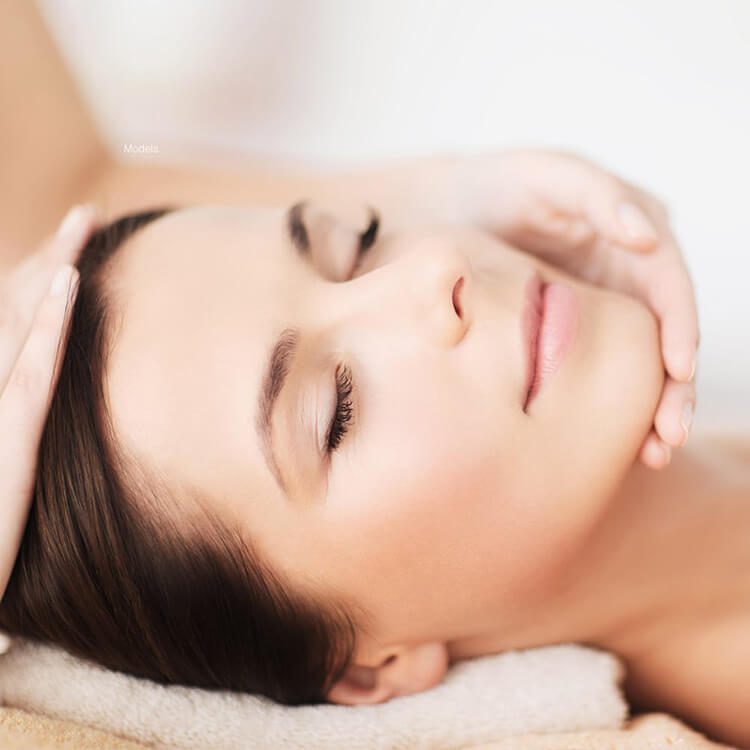 Skin Care
Skin care treatments encompass a range of laser treatments, chemical peels, and microneedling that target skin-related issues and keep the tissues strong and healthy. At Careaga Plastic Surgery, our medically licensed aestheticians are committed to helping you feel rejuvenated and refreshed. The treatments we offer can mitigate issues like oily skin, rosacea, skin discoloration, and rough skin texture.
Learn More About Skin Care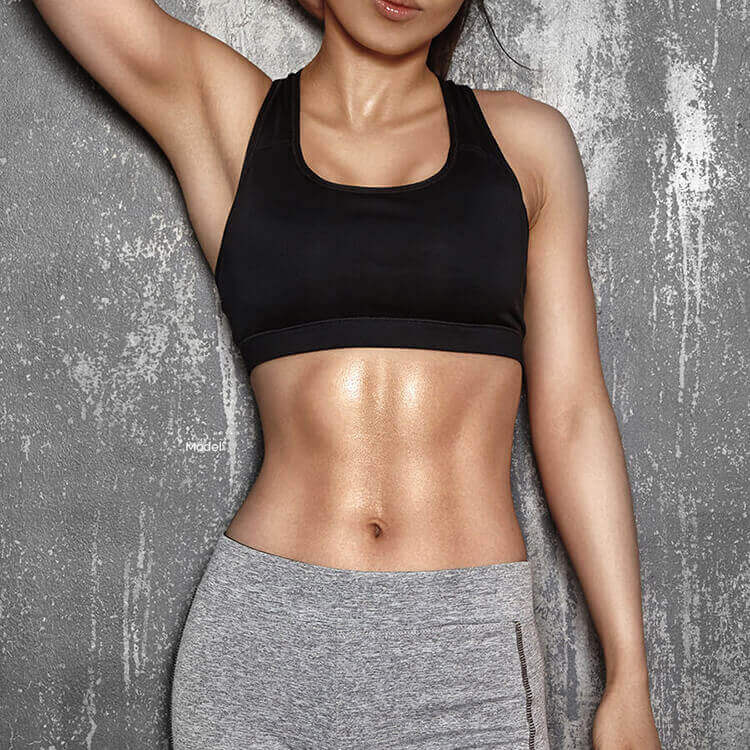 Emsculpt®
Emsculpt® treatments enhance the strength and define the tone of muscles using electromagnetic stimulation. A non-invasive high-intensity focused electromagnetic technology (HIFEM®) is applied directly to the buttocks and/or abdomen, and powerful electromagnetic energy is released to make the muscles contract, creating deep-tissue restructuring. This stimulates the metabolism and helps destroy fat deposits.
Learn More About Emsculpt®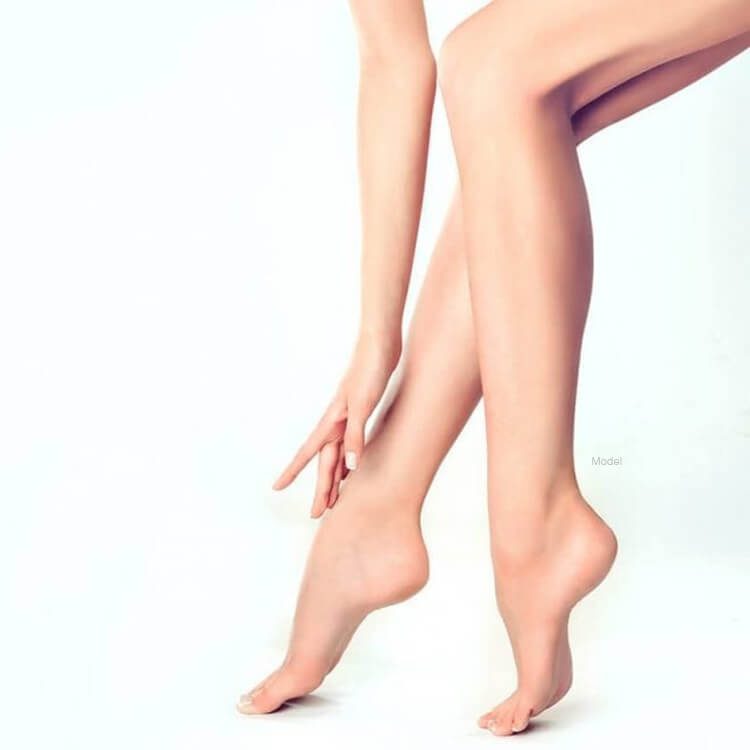 Sclerotherapy
Sclerotherapy targets unwanted varicose and spider veins on the legs. Sclerotherapy injects a solution, known as a sclerosant called Asclera®, directly into the desired veins through a fine needle. Asclera® destroys the inner layer of the vessel by restricting its blood flow and causing it to collapse. It may take up to two treatment sessions to achieve your desired goals.
Learn More About Sclerotherapy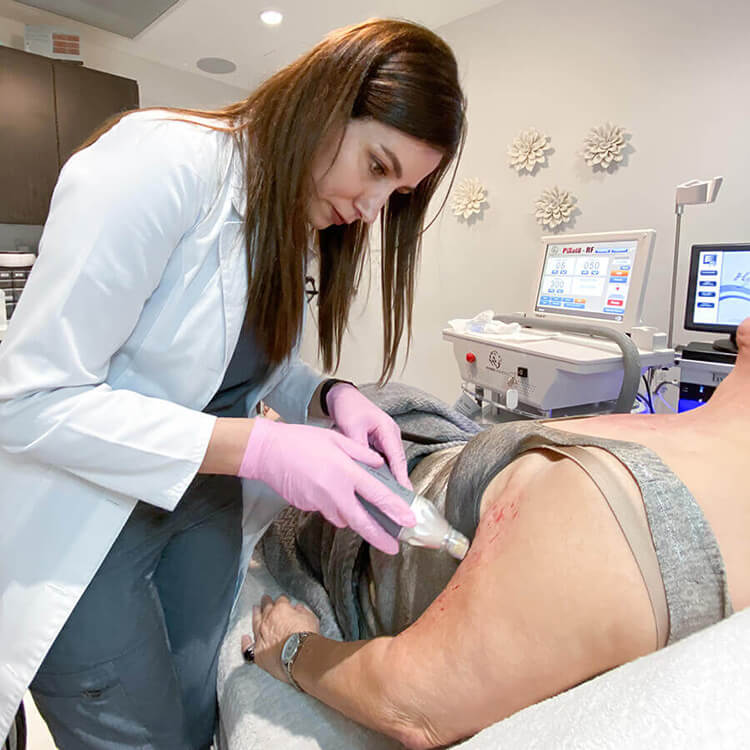 PiXel8-RF
PiXel8-RF is a skin rejuvenation treatment that tightens the skin, improves texture, and reduces wrinkles and fine lines. This treatment combines fractional bipolar radiofrequency with microneedling to rejuvenate targeted areas and stimulate collagen on the face and body. After the treatment, you will notice tighter, smoother, and more even-toned skin. Most patients can return to work immediately after the procedure.
Learn More About PiXel8-RF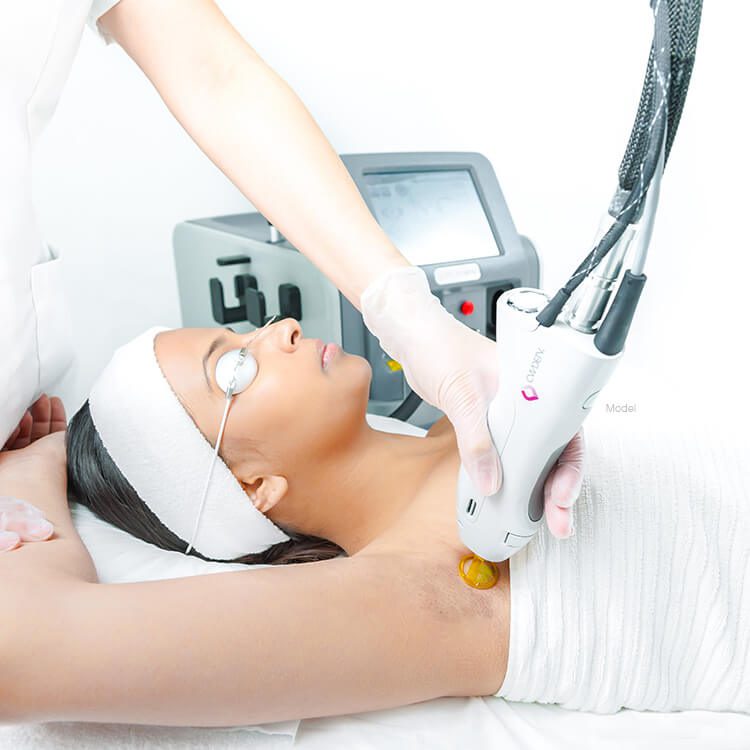 GentleYAG PRO-U™
Laser hair reduction with GentleYAG PRO-U™ targets hair follicles at the root for permanent reduction of hair growth. This laser uses a small handpiece that delivers brief, intense beams of light directly onto the hair follicle. The emitted heat damages the root of the follicle, which prevents further hair growth. Patients typically feel slight discomfort after, including redness and swelling. You may require multiple sessions to achieve your desired results.
Learn More About GentleYAG PRO-U™
SculpSure®
SculpSure® removes stubborn fat deposits that latch on to the abdomen, hips, and thighs. After the treatment, you will notice a slimmer and trimmer body that reveals toned contours. There is no aesthetic or incision required, so you will be able to return to normal activities immediately following the treatment. You may wish to undergo multiple SculpSure® sessions for optimal results.
Learn More About SculpSure®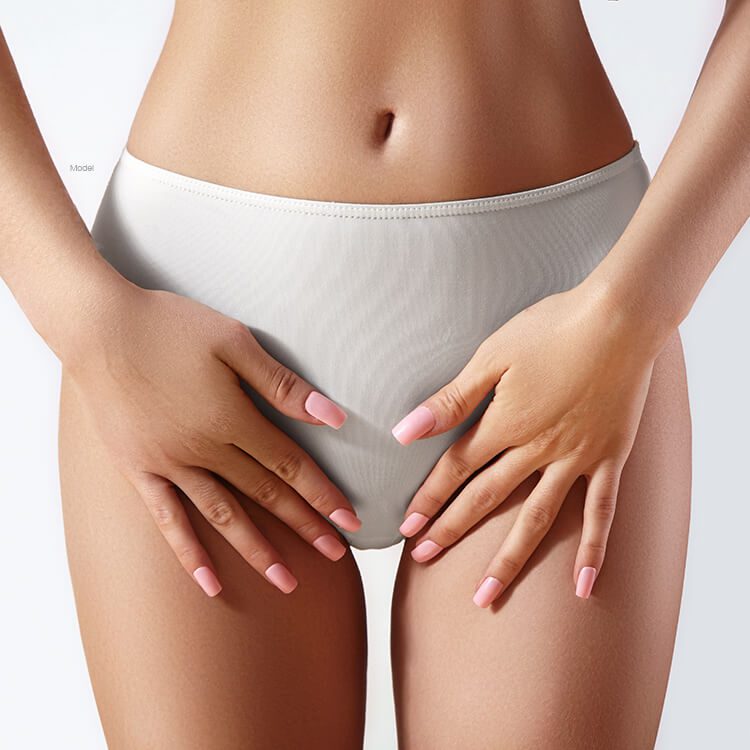 Vaginal Rejuvenation
Laser vaginal rejuvenation can help restore elasticity and lubrication to the vagina as well as tighten the ligaments around the urethra and bladder that control urinary leakage. Laser treatments can correct vaginal dryness, laxity, painful intercourse, and irritation. The treatment penetrates the subdermal layers of the skin, stimulating collagen production and cell growth.
Learn More About Vaginal Rejuvenation
Acne Scarring Treatments
Laser treatments for acne scarring can gently remove damaged skin, including acne scars. A CO2 laser administers light energy that reaches the skin's dermal layers. The treatment also stimulates the process of neocollagenesis or collagen production.
Learn More About Acne Scarring Treatments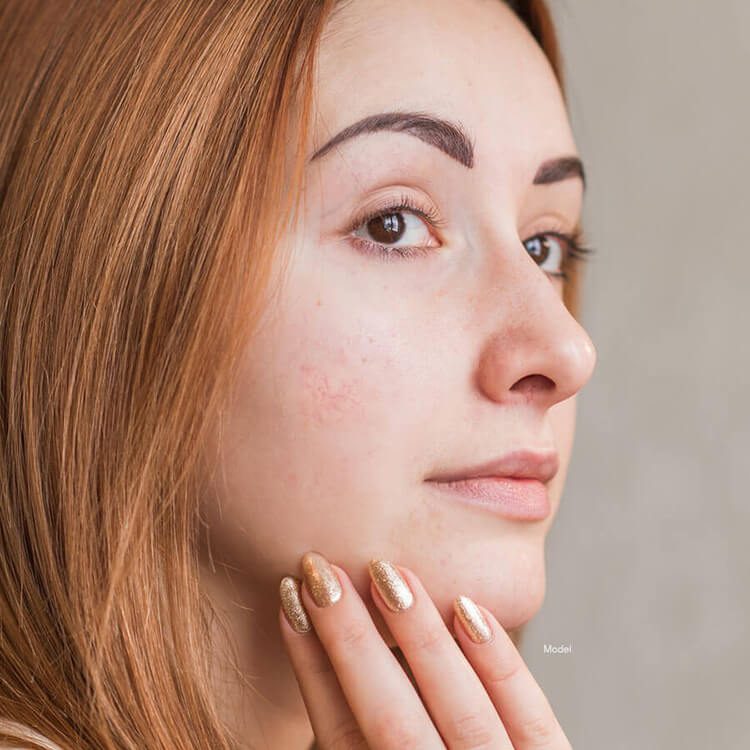 Facial Vein Laser Treatments
Facial vein laser treatments minimize the appearance of delicate veins on the nose, chin, or cheeks. Intense pulsed light (IPL) administers a collection of light-based wavelengths that target the blood cells in dilated vessels. You may need multiple treatments to achieve your desired results. After the treatment, you may experience slight redness and soreness near the treated areas.
Learn More About Facial Vein Laser Treatments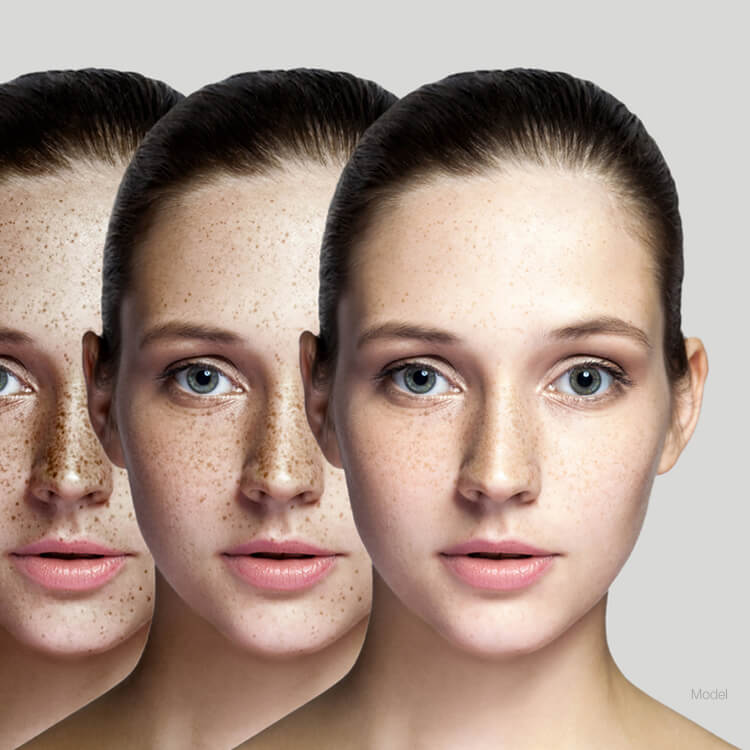 Sun Damaged Skin Treatments
Intense pulsed light (IPL) targets wrinkles, age spots, and rough-textured surfaces. The treatment works to lighten pigmentation problems caused by sun damage, fine lines, and small facial veins. The results of the treatment appear gradually, and you will begin to notice the fading of dark spots, broken vessels, and sun damage.
Learn More About Sun-Damaged Skin Treatments