Before
After
Before
After
Before
After
View Photo Gallery
Liposuction
In Miami
Many men and women who have exhausted traditional methods of fat removal, such as diet and exercise, have turned to liposuction to eliminate stubborn fat deposits. Liposuction in Miami is one of the most popular aesthetic procedures for the safe and effective removal of unwanted fat from specific areas of the body. Dr. Careaga and Dr. Durand combine their surgical artistry with state-of-the-art liposuction techniques to remove excess fat with little discomfort, minimal blood loss, and speedy recovery time. By choosing liposuction, you can target troublesome pockets of fat and mold your body to the shape of your dreams.
Why Choose Careaga Plastic Surgery?
Careaga Plastic Surgery offers an immaculate and serene setting with cutting-edge technology suited for your cosmetic surgery needs. Additionally, the dedicated staff at Careaga Plastic Surgery are highly professional with an abundance of experience in the beautification industry. Dr. Careaga and Dr. Durand have acquired years of higher education, which is reflected in their fruitful and extensive careers as plastic surgeons. As experts in liposuction and board-certified plastic surgeons, Dr. Durand and Dr. Careaga uses their dexterity to provide their patients with the most stunning results possible.
Face and Neck
Excess fat in the face and neck can blur the natural contours of your face. Liposuction may be performed on the jowls and neck to remove bothersome fat deposits, revealing a sleek and sculpted jawline.
Abdomen Area
Localized fat in the abdomen may damage your self-confidence. Liposuction can target various parts of the abdomen including the waist, stomach, and hips. By trimming away stubborn fat from your midsection, you can obtain a slimmer and smoother waistline.
Lower Body
Unwanted fat in the lower body can create overall disproportion and make it difficult to find clothes that fit properly. Liposuction can treat undesirable fat in your knees, buttocks, inner thighs, and outer thighs. With liposuction, you can achieve the pleasing, balanced silhouette you desire.
Liposuction Options
Dr. Careaga and Dr. Durand offer expert liposuction at his state-of-the-art Careaga Plastic Surgery located in the heart of Miami, Florida. At your personal consultation, your surgeon can help you determine if you are a candidate for liposuction and which of the following techniques will bring you the best results.
Tumescent Liposuction
Tumescent liposuction is the standard procedure for fat removal. Using a local anesthetic, your doctor injects a saline solution below the skin into the treatment area. By adding fluid to the area, space is created between the fatty tissue and muscle, which allows for precision. The excess fat is then removed using small, thin tubes called cannulas.
Vaser Liposelection®
Vaser LipoSelection® uses ultrasonic energy to precisely break apart fat deposits for easy, safe removal. It can be performed on various parts of the body, including the chin and neck, and provides some skin tightening benefits. With Vaser LipoSelection®, patients experience less post-op bruising and swelling as well as a faster recovery.
Smartlipo™
Smartlipo™ is a laser-assisted treatment to reduce fat cells. Dr. Careaga or Dr. Durand inserts an advanced laser fiber through a cannula (small tube) into the target area to deliver energy directly to subcutaneous fat cells, causing them to rupture. This method results in less bleeding, swelling, and bruising and provides more precise contouring than conventional liposuction.
Typically Combined Procedures
In addition to liposuction, various procedures are often included in a patient's procedure plan to achieve their desired results. The most common body contouring procedures to combine with liposuction are listed below. Your personal preferences and goals, as well as your doctor's recommendations, will determine which methods are recommended to achieve your desired outcome.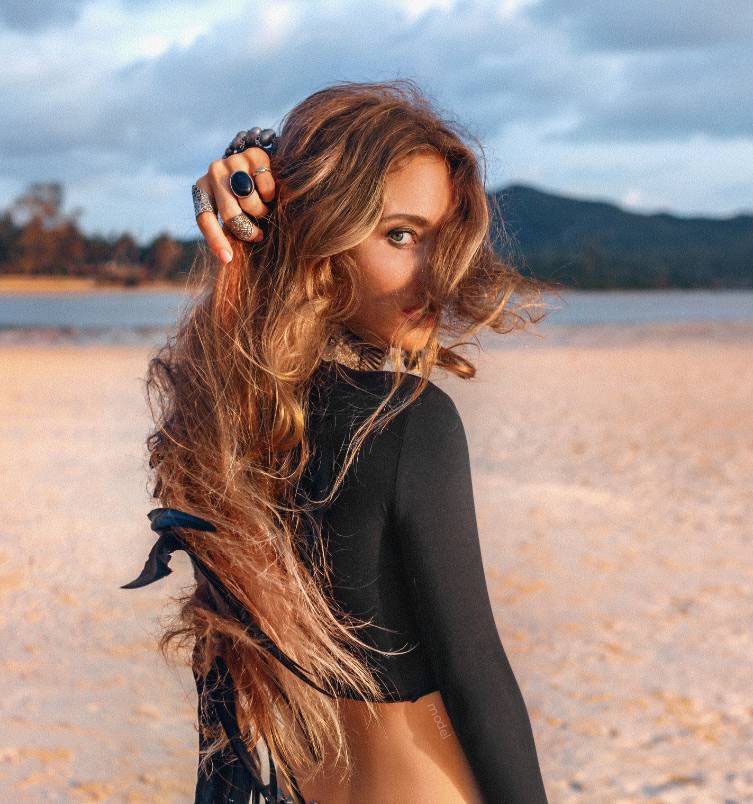 Liposuction and Emsculpt®
Emsculpt® utilizes electromagnetic energy to tighten and lift muscles in the abdomen and buttocks. The energy causes the muscles to contract supra-maximally (at a greater strength than is possible with traditional exercises). When combined with liposuction, Emsculpt® can help patients achieve better muscle definition and more sculpted body contours.
Liposuction and Tummy Tuck
Liposuction is often used during a tummy tuck (abdominoplasty). Tummy tuck surgery is designed to redefine the abdominal region and remove excess skin around the torso. Abdominoplasty is especially useful for patients with loose, hanging skin around their midsection. After gently removing fat from the stomach using liposuction, the stomach muscles are tightened and firmed to the desired contour. The skin is pulled taut, and any excess is removed to provide a smoother, tighter abdomen. Liposuction alone removes excess fat from the target areas, but cannot address loose skin in the way that a tummy tuck is able to.
Liposuction and Renuvion formerly known as J-Plasma®
Renuvion formerly known as J-Plasma® utilizes a combination of radiofrequency with helium plasma to tighten skin and reduce fine lines through tiny incisions on the face, neck, or body. This approach is an excellent alternative to laser techniques that use heat, as the cold plasma used for Renuvion formerly known as J-Plasma® treatment minimizes tissue damage and promotes cellular regeneration, allowing for better results and an easier recovery. This minimally invasive procedure is perfect for delicate areas such as around the eyes or lips.
How Long Is Liposuction Recovery?
Recovery depends on the extent of the treatment, the volume of fat removed, and the patient's response to the procedure. Some patients experience temporary swelling and bruising, but most can return to work a few days after surgery. You will need to wear a compression garment according to Dr. Careaga's and Dr. Durand's post-op instructions. Strenuous work and activities must be avoided for up to six weeks after surgery.
How Much Is Liposuction?
The cost of liposuction varies depending on the techniques used, anesthesia fees, and geographical location. Careaga Plastic Surgery will provide you with an accurate cost estimate during your liposuction consultation.
Does Liposuction Require Scars and Downtime?
Scars
Because liposuction incisions are quite small, the resulting scars are minimal and usually go unnoticed. Most scars also tend to fade significantly over time.
Downtime
Discomfort after liposuction can be minimized with over-the-counter pain medication, if necessary.
Liposuction Financing
Careaga Plastic Surgery does everything they can to ensure that their services are affordable for every patient. Providing financing options is just one of the ways we try to help with this part of the process. These programs can be used individually or combined to fit your personal needs.
We offer a number of financing options to help you make your dream procedure a reality. You can learn more about the requirements for these options by visiting our financing page.
Frequently Asked Questions
Liposuction can be combined with a variety of cosmetic procedures, including tummy tuck, Brazilian Butt Lift, breast reduction, and gynecomastia surgery. During your liposuction consultation, Dr. Careaga or Dr. Durand can advise you on the benefits of combining procedures to maximize your desired results.

Liposuction is an outpatient procedure. The length of the procedure depends on the size and location of the treatment area as well as the amount of fat being removed. Dr. Careaga or Dr. Durand can provide you with an accurate estimate of the anticipated length of the procedure during your liposuction consultation.

Although most patients lose a couple of pounds during fat removal, weight stays close to normal after surgery. Liposuction is not a replacement for a healthy lifestyle; it is only meant to remove stubborn fat deposits that resist diet and exercise. Liposuction is a body contouring surgery and should not be viewed as a weight loss procedure.

As with any surgery, the risks of liposuction include:

Anesthesia reaction
Bruising
Swelling
Infection
Unsatisfying results

The fat cells removed during liposuction do not grow back, but moderate to significant weight gain will change your overall shape. It is recommended to lead a healthy lifestyle to maintain your liposuction results.