Emsculpt Neo® in Miami
Emsculpt Neo® is a new update to the Emsculpt® procedure that adds fat burning to the already powerful muscle toning technique. This procedure allows patients to burn fat and gain muscle strength simultaneously through a combination of technologies delivered all at once. In addition to fat reduction and muscle growth in the abdominal area, people can now tone their buttocks, biceps, triceps, thighs, and calves with the new Emsculpt Neo® applicators!
Emsculpt Neo® is the only FDA-approved non-invasive treatment certified to tone muscles and burn fat. If you are looking for a quick and easy way to contour your body and reveal a new physique with just four weekly sessions, Emsculpt Neo® can help you get there.
Why Choose Careaga Plastic Surgery?
Careaga Plastic Surgery offers an immaculate and serene setting with cutting-edge technology suited for your cosmetic surgery needs. Additionally, the dedicated staff at Careaga Plastic Surgery, under the direction of board-certified plastic surgeons Dr. Careaga and Dr. Durand, is highly professional, with an abundance of experience in the beautification industry. Reana Myers, our physician assistant, has undergone years of higher education. By utilizing her expertise in the field, Reana can provide patients the desired body contours they seek using Emsculpt Neo®.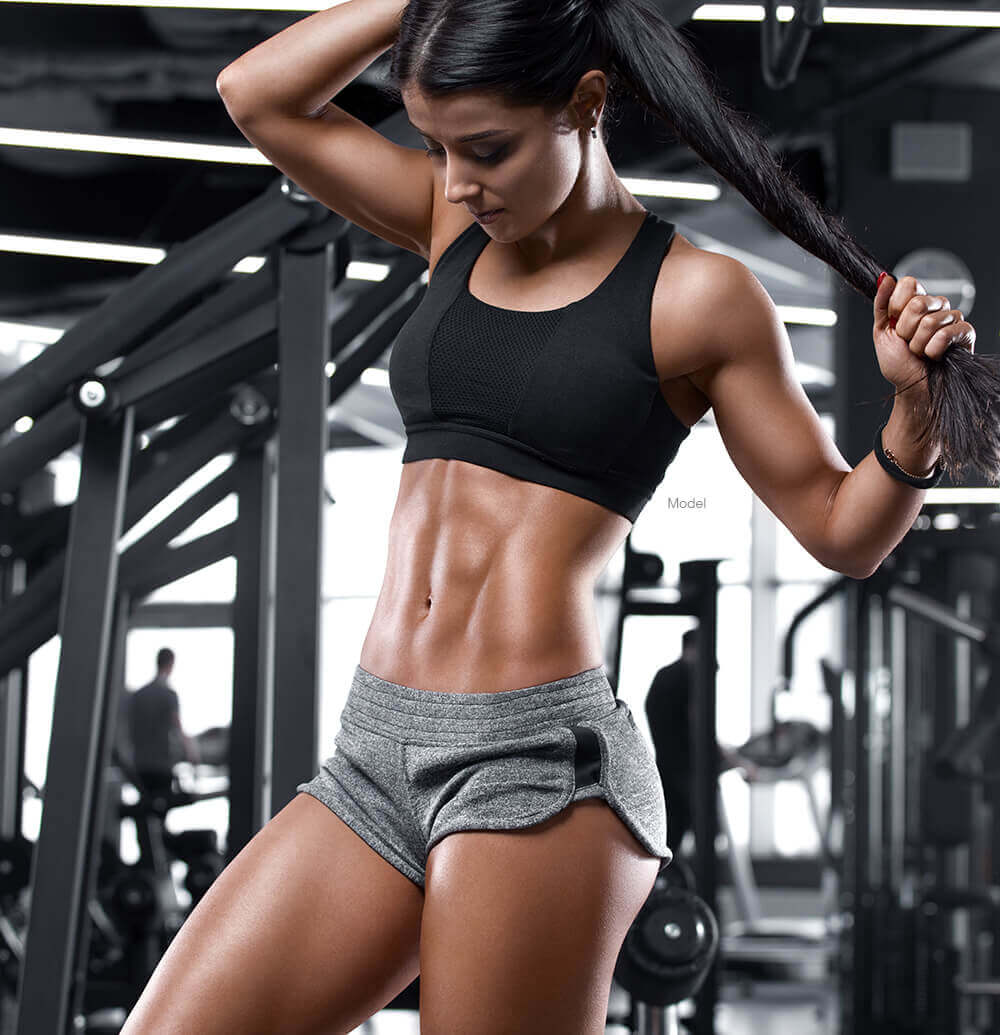 How Does Emsculpt Neo® Work?
---
The treatment protocol for Emsculpt Neo® is four sessions. These sessions take 30 minutes each and will be performed once per week.
HIFEM® Technology

The non-invasive HIFEM® (High-Intensity Focused Electromagnetic) technology is applied directly to the treatment area, and powerful electromagnetic energy is released to contract the muscles. Patients can lie down and relax during treatment for a comfortable experience. Patients may experience minor muscle movements during treatment, but it is hard to notice unless you pay close attention.

Muscle Building

As muscles experience strong contractions, tissues adapt to the extreme conditions by responding with a deep-tissue restructuring. This stimulates the metabolism and leads to tighter, fuller muscles. This process can strengthen muscles and increase muscle volume by up to 25 percent. Emsculpt Neo® muscle building treatments can be performed on the abdomen, buttocks, triceps, biceps, thighs, and calves.

Radiofrequency Technology

Radiofrequency technology uses radio waves to warm the abdominal fat cells at a targeted depth without affecting the surrounding areas. This allows Emsculpt Neo® treatments to specifically target belly fat deposits for heating. The radio waves heat the fat cells just enough to damage them. Then, over the next few weeks, the fat cells die and naturally get flushed out of the body. This fat reduction treatment is only available for use on the abdominal area.
Have Other Emsculpt Neo® Concerns?
---
What Is Recovery Like After Emsculpt Neo®?

The Emsculpt Neo® technique is non-invasive and requires no downtime for recovery. After the procedure, patients report feeling like they've completed an intense workout.

Does Emsculpt Neo® Leave Scars?

There is no scarring after this procedure, as no incisions are needed for Emsculpt Neo® treatment.

How Long Does It Take to See Results From Emsculpt Neo®?

Initial results may be visible immediately after treatment, while final results may take up to four weeks after the final treatment to become visible. After Emsculpt Neo® treatments, results include defined muscles and sculpted body contours.
How Much Does Emsculpt Neo® Cost in Miami?
The cost of your four Emsculpt Neo® treatment sessions will be provided at the office. You can discuss payment and financing options during your consultation with our Careaga Plastic Surgery staff.
Emsculpt Neo® Financing
Careaga Plastic Surgery does everything possible to ensure services are affordable for every patient. Providing financing options is just one way we try to help with this part of the process. These programs can be used individually or combined to fit your personal needs. We currently have three financing options available:
ALPHAEON CREDIT®: A lifestyle healthcare that focuses on helping you be the best you possible. For patients who would like to use their healthcare in more instances than only when they are sick.
CareCredit®: A financing option that can be used multiple times without having to reapply. This credit can be used to fund procedures for your entire family.
United Medical Credit: This option comes with multiple plans to choose from, instant decisions, and no pre-payment penalties.
Frequently Asked Questions About Emsculpt Neo®
---
Am I a good candidate for Emsculpt Neo®?

Healthy patients bothered by lax muscles or excess fat deposits may be candidates for this procedure. Emsculpt Neo® can treat patients with a body max index (BMI) of 35 or lower. At Careaga Plastic Surgery, you will receive a thorough evaluation to ensure you are a good candidate before the procedure occurs.

Will my Emsculpt Neo® results be permanent?

If you maintain your weight and a healthy lifestyle, your results should be long lasting. Fat cells removed via Emsculpt Neo® will not grow back, but new fat deposits can grow over time if patients gain weight. Follow-up treatments to maintain your results are also recommended.

Why does Emsculpt Neo® work?

Emsculpt Neo® causes supramaximal contractions in the muscles, which boost muscle fiber growth to achieve desired results. A regular workout using voluntary muscle clenching cannot create these types of targeted contractions. The addition of RF technology creates fat burning and skin tightening to aid in body contouring.

Can I combine Emsculpt Neo® with other treatments?

How many Emsculpt Neo® sessions will I need?

Our PA Reana Myers recommends a treatment protocol of four sessions, with one session performed per week. Each session lasts 30 minutes. The number of sessions doesn't vary by patient; any patient must complete the four sessions.

Is Emsculpt Neo® treatment painful?

The entire process feels like an intense workout coupled with a mild warming sensation. Most patients do not experience any pain during or following their treatment.