Emsculpt®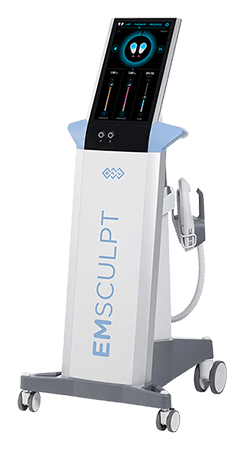 Maintaining a healthy diet and daily exercise routine is the best way to address fat and muscle tone concerns. Unfortunately, some stubborn abdominal and buttock muscles can appear loose and relaxed regardless of what you do. Luckily, a revolutionary non-surgical procedure is now available to tone and build muscles. By sculpting the body in ways unattainable through voluntary muscle contraction alone, Emsculpt® treatment can produce defined muscles through electromagnetic technology administered directly to targeted areas.
Why Choose Careaga Plastic Surgery?
Careaga Plastic Surgery offers an immaculate and serene setting with cutting-edge technology suited for your cosmetic surgery needs. Additionally, the dedicated staff at Careaga Plastic Surgery is highly professional with an abundance of experience in the beautification industry. Dr. Daniel Careaga and Dr. Paul Durand have acquired years of higher education, which is reflected in their fruitful and extensive careers as plastic surgeons. By utilizing expertise in the field, our team is able to achieve the desired body contours you are seeking.
Emsculpt® Can:
---
Reshape and Define
---
This procedure uses electromagnetic energy to promote intense muscle compression in the abs and butt, which induces muscle constriction and definition. After Emsculpt® treatment, abdominal and buttock muscles are tighter and lifted, and fat is reduced.
Request More Information
Provide Quick Results
---
Patients notice immediate results, and full potential is usually reached within two to four weeks after their last treatment, which is faster than through diet and exercise alone (which is typically not enough to fully achieve the desired results).
Request More Information
Achieve Greater Self-Confidence
---
After undergoing Emsculpt® treatments, patients have toned abs, tighter buttocks, and fewer fat deposits in these areas. Self-esteem is boosted, as you can now show off your defined body contours without frustrating excess fat or loose muscles.
Request More Information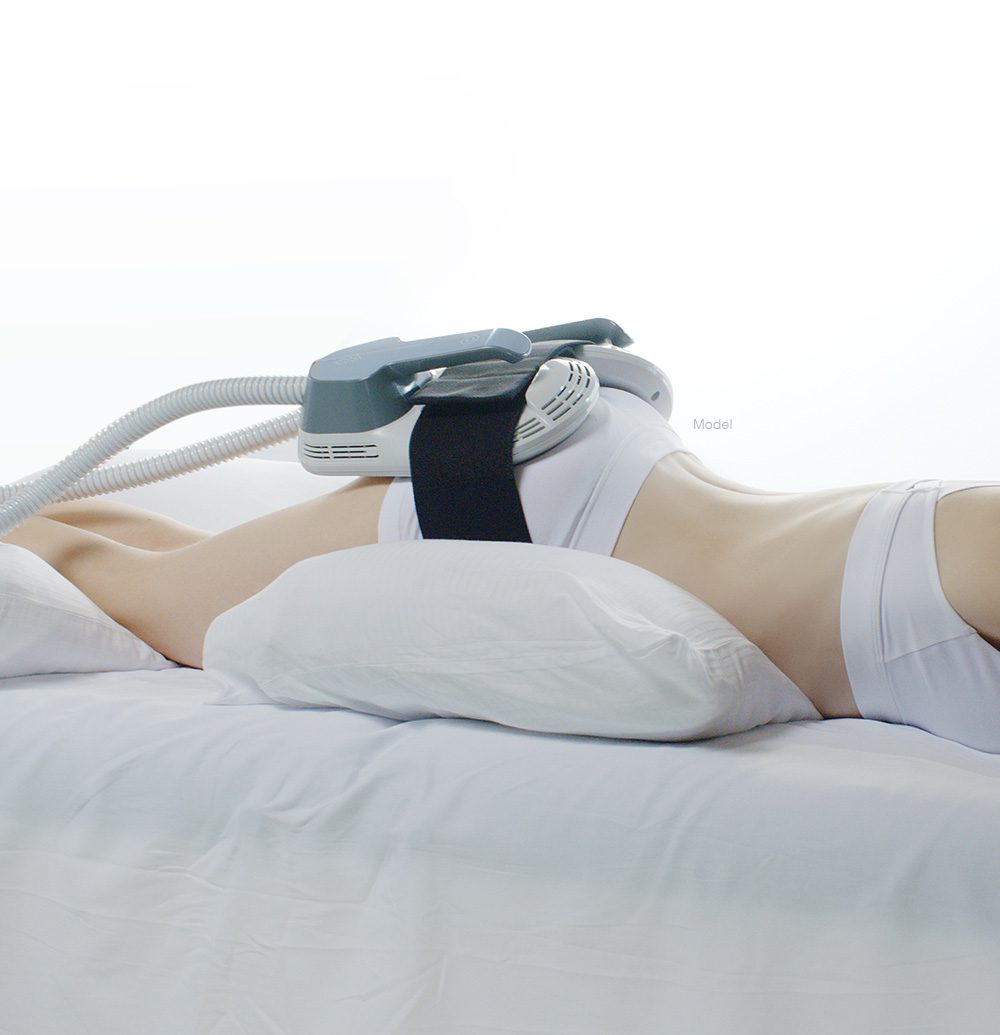 Emsculpt® Procedure Steps
---
HIFEM® Technology

The non-invasive HIFEM® (High-Intensity Focused Electromagnetic) technology is applied directly to the buttocks, abdomen, or both, and powerful electromagnetic energy is released to create contract the muscles. Patients are able to lie down and relax during treatment for a comfortable experience.

Muscle Building

As muscles experience strong contractions, tissues adapt to the extreme conditions by responding with a deep-tissue restructuring. This stimulates the metabolism and destroys fat deposits, leading to tighter, fuller muscles.

Enjoy Your Results

After Emsculpt® treatments, results include defined muscles and sculpted body contours.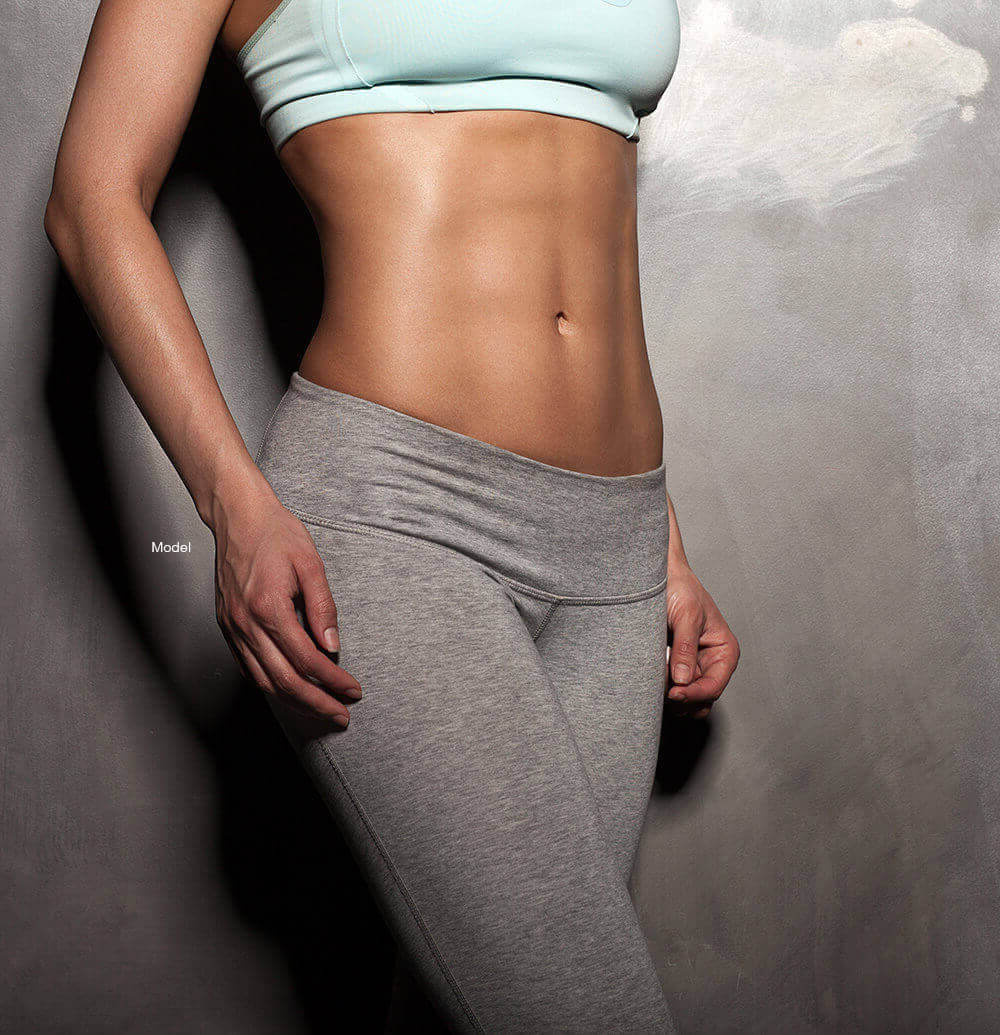 Concerns
---
Recovery

The Emsculpt® technique is non-invasive and requires no recovery time. After the procedure, patients report feeling like they've completed an intense workout.

Scars

There is no scarring after this procedure.

Cost

The cost of your treatment can vary depending on your desired outcome and the number of treatments recommended to achieve your goals. You can discuss payment and financing options during your consultation with our Careaga Plastic Surgery staff.

Downtime

There is no downtime associated with Emsculpt® treatment.
Emsculpt® Financing
Careaga Plastic Surgery does everything they can to ensure that their services are affordable for every patient. Providing financing options is just one of the ways we try to help with this part of the process. These programs can be used individually or combined to fit your personal needs. We currently have three financing options available:
ALPHAEON: A lifestyle healthcare that focuses on helping you be the best you possible. For patients who would like to use their healthcare in more instances than only when they are sick.
CareCredit®: A financing option that can be used multiple times without having to reapply. This credit can be used to fund procedures for your entire family.
United Medical Credit: This option comes with multiple plans to choose from, instant decisions, and no pre-payment penalties.
Frequently Asked Questions
---
Am I a good candidate for Emsculpt®?

Any healthy patients bothered by loose stomach or buttock muscles are candidates for this procedure. At Careaga Plastic Surgery, you will receive a thorough evaluation to see if you are a good candidate.

Will my results be permanent?

If you maintain your weight and a healthy lifestyle, your results should be long lasting. Follow-up treatments to maintain your results are also recommended.

Why does Emsculpt® work?

A regular workout or voluntary muscle clenching stimulates the metabolism but is not adequate for the deep penetration required to obtain optimal results. Emsculpt® penetrates using supramaximal contractions, which are intense enough to boost muscle fibers to achieve the desired results.

Is Emsculpt® treatment painful?

The entire process feels like an intense workout. Most patients do not experience any pain during or following their treatment.