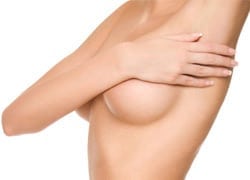 "Natural Looking Curves"
At our state-of-the-art Breast Shaping Center, Dr. Daniel Carega and Dr. Paul Durand offer the latest techniques in breast augmentation, breast lift, breast reduction procedures, including the "rapid recovery breast augmentation," "inner bra," and other advanced techniques.
Dr. Careaga and Dr. Durand are an expert breast augmentation surgeons who have helped thousands of women realize their breast shaping goals of a curvier, sexier, and feminine bust line. Thier skill and expertise create natural-looking results.
Under the medical direction of Daniel E. Careaga, we offer a variety of breast shaping and contouring procedures, including:
Implant Replacement/Revisions
Reconstruction of Uneven Breast
Ask Dr. Daniel E. Careaga, Dr. Paul D. Durand, and their professional aesthetic staff how you can achieve your definite breast shaping and contouring goals. Schedule your consultation today.