Breast and Body
---
Pregnancy, weight fluctuations, genetics, gravity, and daily stresses make it challenging to obtain and maintain your desired physique. Whether it is disparity over naturally small breasts or frustration with the fat that sticks out over your jeans, there may come a time for you to desire cosmetic assistance.
The board-certified surgeons at Careaga Plastic Surgery offer a wide variety of breast and body enhancement surgeries for men and women who could use a little help in achieving the contours they strive for.
Why Should I Choose Careaga Plastic Surgery?
The choice to undergo plastic surgery is a deeply personal and significant one. This is why the skilled and dedicated surgical team at Careaga Plastic Surgery, led by double board-certified plastic surgeon Dr. Daniel Careaga and board-certified plastic surgeon Dr. Paul Durand, have made it their mission to make this experience as comfortable and rewarding as possible.
With an immaculate practice and the use of state-of-the-art technology, our surgical team is here for you so that you can achieve the aesthetic results you have always wanted. Let the experienced surgical team at Careaga Plastic Surgery make your dream physique a reality.
What Are My Breast Enhancement Options?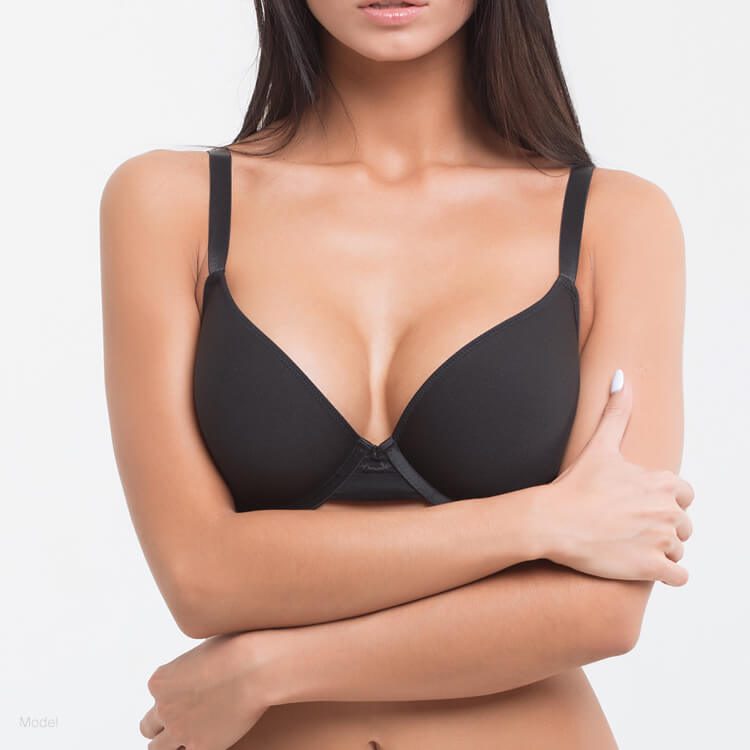 Breast Augmentation
Some women are dissatisfied with the naturally small size of their breasts, others develop unhappiness after pregnancy or significant weight loss, and still, some women wish to correct asymmetrical or malformed breast aesthetics. Whatever the reason, breast augmentation surgery can enhance the size, shape, and symmetry of the breasts through the use of saline or silicone implants. Breast enhancement with implants allows women to achieve a full and feminine bustline to perfectly fill out your favorite dress.
Learn More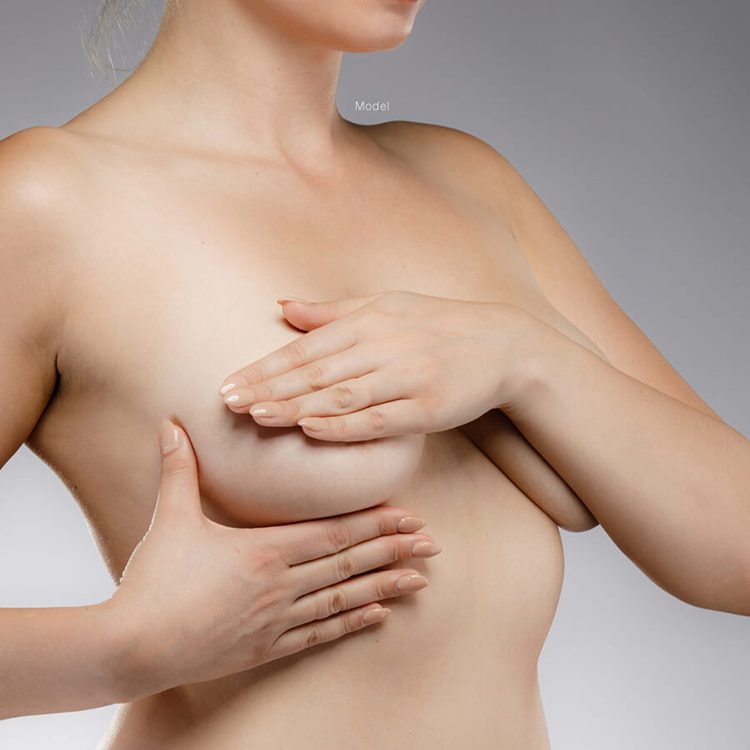 Breast Lift
Most women are pleased with their full, perky, and lifted breasts during their younger years. Unfortunately, pregnancy or significant weight loss can create a rapid fluctuation in breast size, and the tissues of the breasts cannot always accommodate this sudden decrease. Breast sagging occurs when the breast tissues are put under substantial stress (such as pregnancy) or when the tissues weaken due to the natural aging process. Breast lift surgery addresses breast sagging by tightening the underlying breast tissues and removing excess skin. While women will not experience a significant change in size, their breast appearance will be more elevated and youthful.
Learn More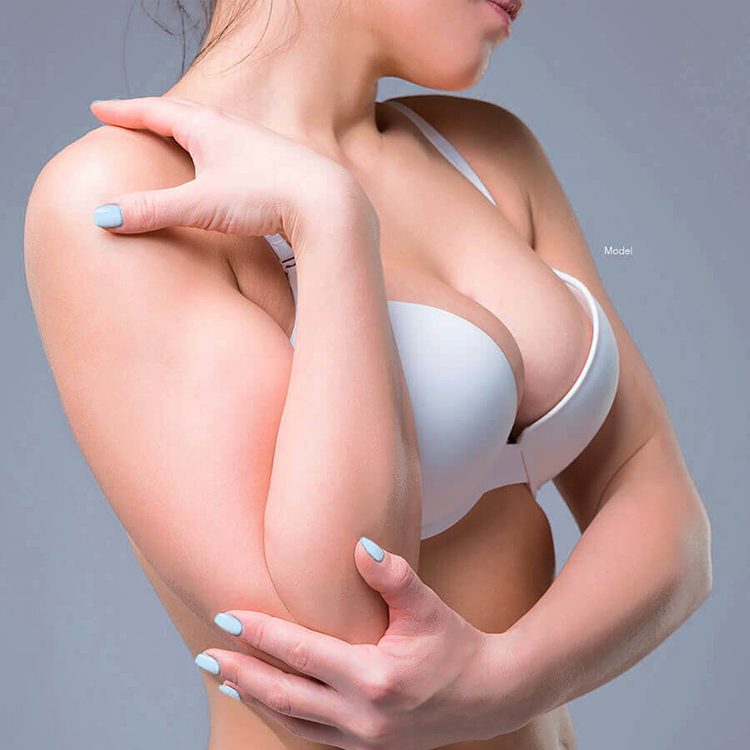 Breast Reduction
While full breasts are desirable, overly large breasts can feel more like a curse. Women of all ages can develop unnaturally large breasts that interfere with their day-to-day lives. The excess weight of the overdeveloped tissues can lead to emotional and physical pain and can impede athletics or other activities. Breast reduction surgery restores comfort and confidence in women with overly large breasts. By removing excess tissue and fat, the breasts become lighter, more compact, and manageable.
Learn More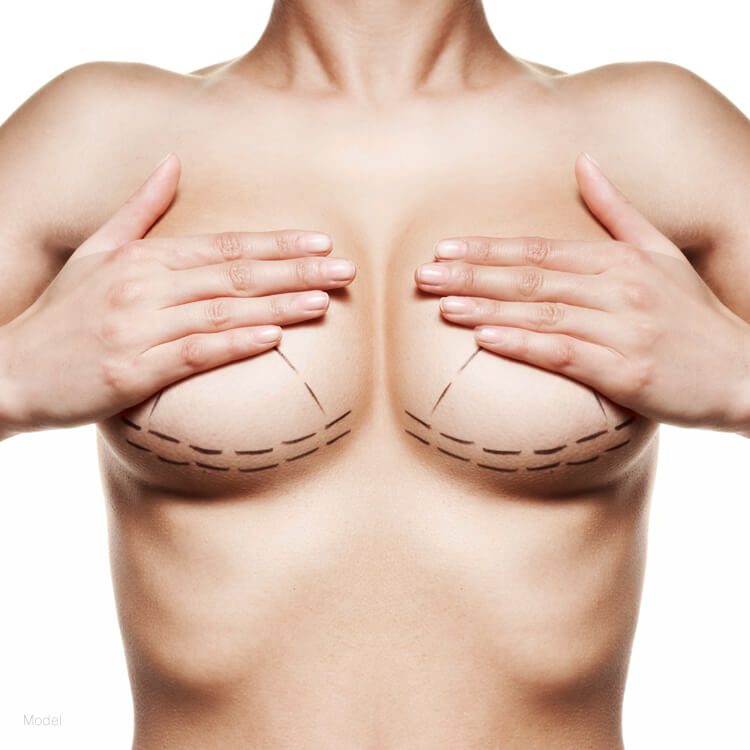 Breast Implant Removal
Most women never consider the possibility of removing their breast implants when they choose breast augmentation. Unfortunately, many women with implants find themselves with that exact consideration. Breast implant removal is a secondary breast surgery that removes breast implants for physical or aesthetic concerns. This breast enhancement surgery allows women to remove damaged or unwanted implants permanently or let women choose to replace them with healthier or more desirable implants.
Learn More
Gynecomastia Surgery
Men generally don't want to develop feminine-looking breast tissue. Overdeveloped male breasts are a result of excess tissue or fat (or a combination of both). This condition can develop during adolescence or in response to weight gain, medications, drug use, steroid abuse, or significant hormonal shifts. Gynecomastia surgery removes the unwanted excess tissue from the chest through a combination of liposuction and tissue excision to restore a firm and masculine chest contour.
Learn More
What Are My Body Contouring Options?
Tummy Tuck
The abdomen is a frequent trouble spot among women and men. As a result of childbirth or significant weight gain and loss, the abdominal tissues stretch and weaken, creating a lasting appearance of loose skin, separated rectus muscles, and localized pockets of fat. Tummy tuck surgery addresses all three of these conditions to restore a flat, firm, and more defined abdominal contour.
Learn More
Mommy Makeover
Even with a healthy diet and rigorous exercise, many new mothers find difficulty in tightening and toning their physique. This challenge is because the rigors of childbirth go far beyond excess fat that can be solved by a few trips to the gym. A Mommy Makeover is a combination of surgeries that address the various body areas that are most affected by pregnancy and childbirth. While the Mommy Makeover procedure is tailored to your specific needs, it most commonly includes breast enhancement, liposuction, and tummy tuck surgery. Common combinations for the Mommy Makeover include a tummy tuck with breast augmentation, breast lift surgery, or augmentation mastopexy (the combination of breast augmentation and breast lift surgery).
Learn More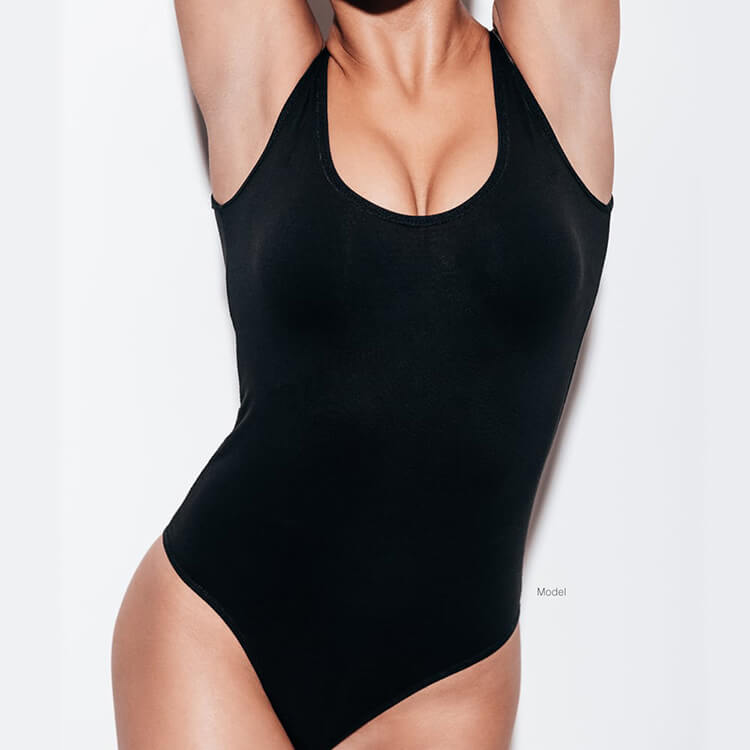 Liposuction
Fatty deposits can develop anywhere on the body due to factors ranging from genetics to pregnancy to lackluster diets. While some pockets of fat can be addressed with a healthy lifestyle, others are resistant to any amount of diet or exercise. Liposuction can be used to minimize the volume of fat in those areas. This surgical procedure permanently removes fat cells from the body to reveal a svelte and toned body contour. Even though liposuction is a fat reduction procedure, the best results are seen with patients who are near to their ideal weight.
Learn More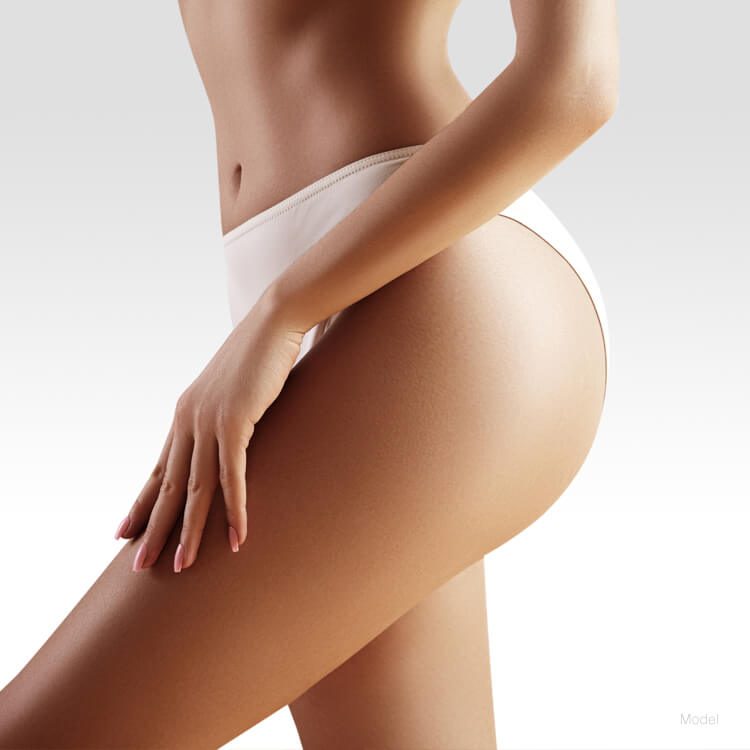 Brazilian Butt Lift
In an area like Miami, days on the beach are more of a way of life. This is why the desire to look your best in your favorite bikini is so strong. The Brazilian Butt Lift is a multi-step surgical procedure that enhances your bikini body by slimming your abdomen, waist, and thighs while improving your buttocks. The Brazilian Butt Lift harvests unwanted fat with liposuction and transfers it to the butt to augment, reshape, and lift your backside.
Learn More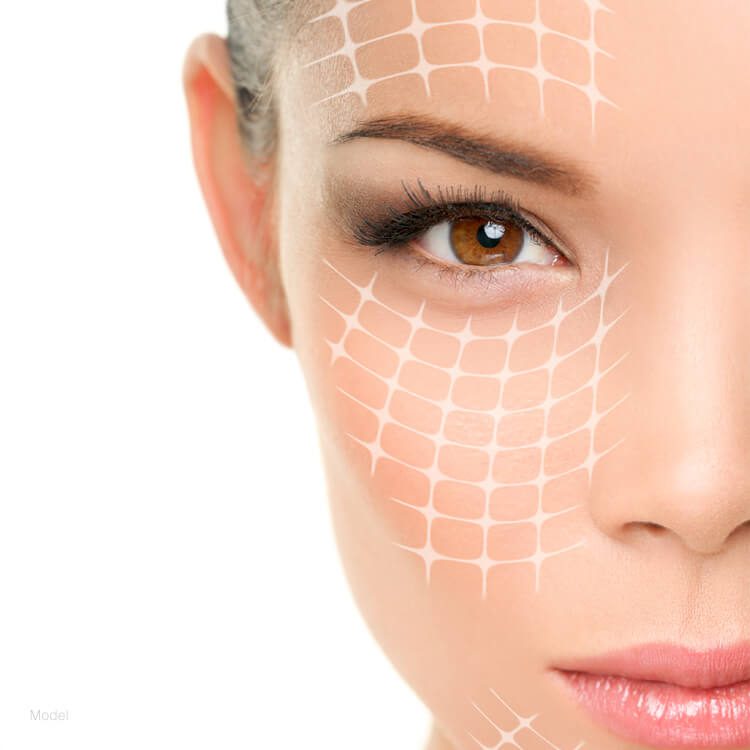 Renuvion®
Skin laxity develops with weight loss or the natural aging process. While some extent of laxity can only be addressed through a surgical procedure, lesser amounts can be treated with minimally invasive treatments. Renuvion®, formally known as J-Plasma®, is one of these treatments. Using a combination of helium plasma and radio frequency energy, the Renuvion® device offers cosmetic skin tightening for patients wanting an alternative to more invasive skin removal procedures.
Learn More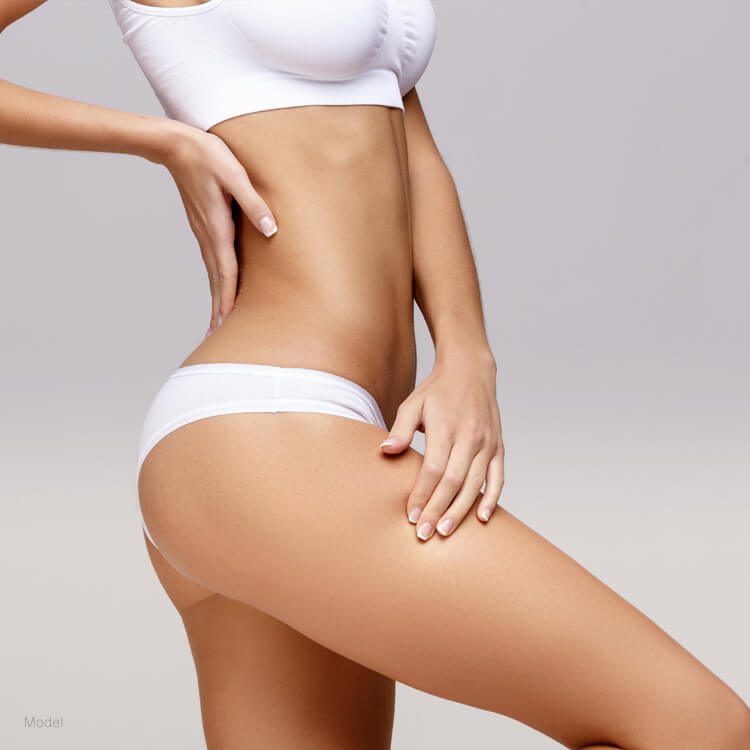 Cellulaze™
Cellulite occurs in the vast majority of women, regardless of weight. This orange peel skin is common on the thighs, buttocks, and abdomen, and it is resistant to diet and exercise. This is because cellulite is not like other forms of fatty deposits. Instead, cellulite occurs when the fat pushes through and becomes trapped in the connective tissues beneath the skin. Cellulaze™ treatment offers minimally invasive, laser-assisted technology that thickens the skin to improve the look of cellulite.
Learn More
Try Out Your Results With Crisalix
It can be challenging to picture what your surgical results will look like with only a conversation. This is why Careaga Plastic Surgery offers their patients the Crisalix system with 3D imaging technology that allows you to see a rendering of yourself after your surgery with different surgical specifications. Whether you are trying to determine the best implants for you or are curious about what you may look like after a different procedure, this system can help guide you.
Learn More