The PiXel8-RF is an all-encompassing skin rejuvenation treatment that offers skin tightening, wrinkle reduction, and textural improvements. This minimally invasive treatment combines fractional bi-polar radiofrequency with microneedling to:
Reduce wrinkles, pore size, and acne scars
Lift the jowls, neck, and eyebrows
Rejuvenate the hands and chest
Improve skin quality and tone
Careaga Plastic Surgery offers the PiXel8-RF as a standalone treatment that can be combined with other non-surgical treatments or as a follow-up treatment to facial cosmetic surgery.
Am I a Candidate for PiXel8-RF?
The PiXel8 is a non-surgical skin tightening treatment that provides improvement for patients of all ages and skin tones. Patients who are pregnant, have open wounds, or have a history of psoriasis or eczema may not be ideal candidates for this treatment.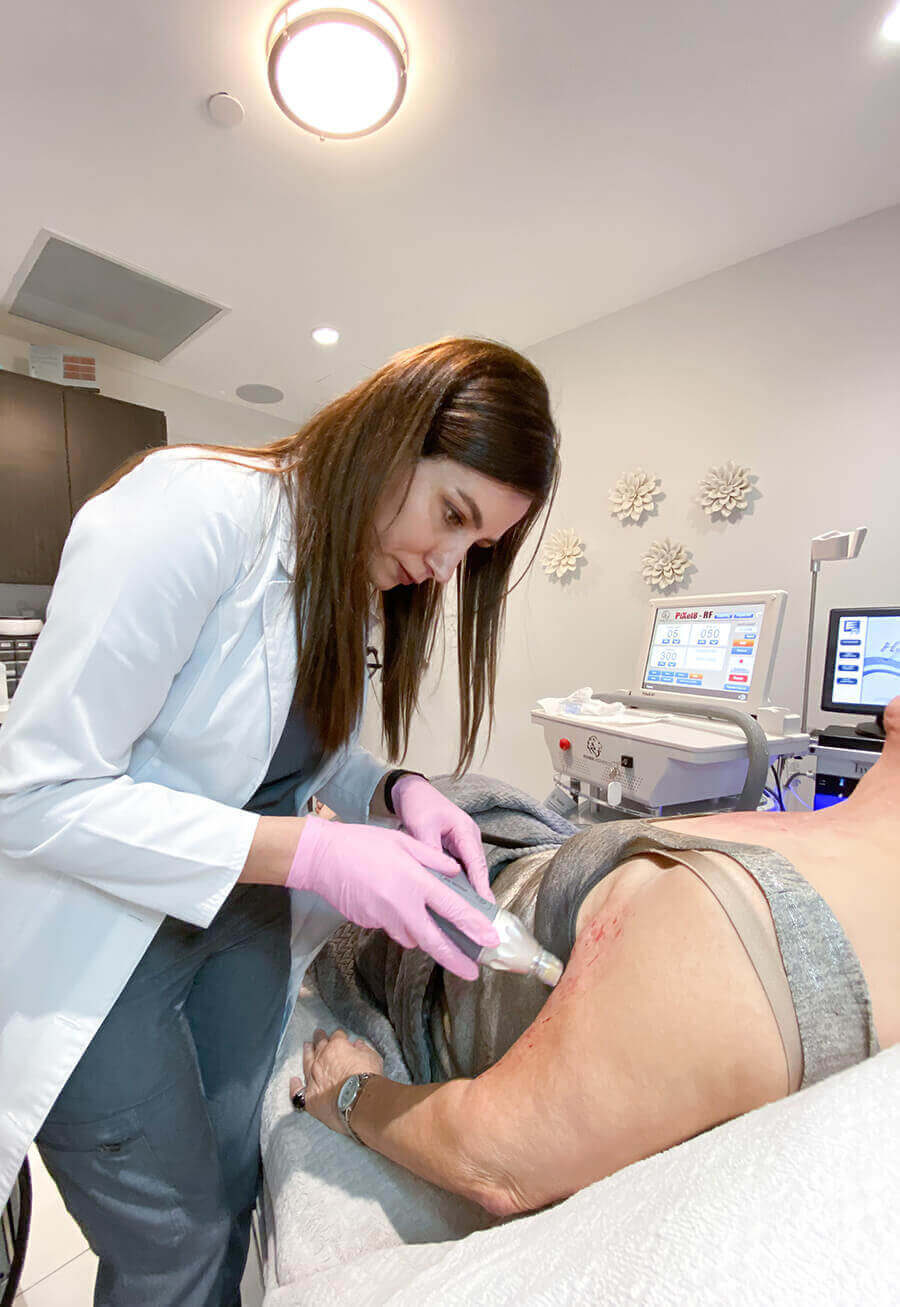 What Are the Benefits of the PiXel8-RF?
Treats the face and body
Offers little to no downtime
Safe for all skin tones and types
Provides non-surgical skin tightening
To see if you are a candidate for the PiXel8-RF, contact Careaga Plastic Surgery by calling (305) 574-9262.
How Is the PiXel8-RF Performed?
The PiXel8-RF stimulates collagen production by providing controlled coagulation (blood clotting) to tighten and rejuvenate the skin.
This treatment is an outpatient procedure that usually takes between 20 to 30 minutes to perform, for which you will be completely awake and aware. A topical cream or local anesthetic may be applied to the treatment area to promote comfort.
The PiXel8-RF microneedling handpiece drives radiofrequency energy deep within the skin's dermis. The depth of this treatment causes the elastin cells to regenerate and collagen production to increase.
The depth of the microneedles and amount of heat applied can be adjusted accordingly to the treatment area, allowing it to be safe for the delicate areas under the eyes and on the forehead.
What Can I Expect From My PiXel8-RF Recovery?
The PiXel8-RF is performed with only a topical cream or local anesthetic, and, therefore, you can return to work and your normal day-to-day activities immediately following the treatment.
Most patients develop redness and some minor swelling at the treatment site that usually resolves within 24 hours. Patients can apply makeup to the treatment area after one day.
This non-surgical treatment improves skin tone, texture, and elasticity with little to no downtime; however, this recovery period may vary if the treatment is deeper or if the PiXel8 is performed in combination with another non-surgical procedure.
Many patients choose PiXel8 to enhance the results of facial cosmetic surgery, such as facelift surgery. While this can significantly improve skin tone and texture when performed alongside surgery, it cannot be performed on the same day as your surgical procedure. You will need to undergo the PiXel8 before your surgery or wait until you have completely healed from your surgery.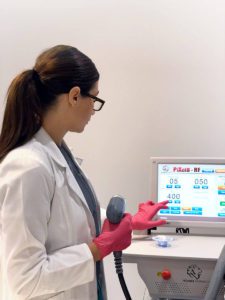 When Will I See My PiXel8-RF Results?
The results of your PiXel8 radiofrequency microneedling treatment are usually visible after your first treatment, but a series of three treatments may be recommended to achieve optimal results.
These results will be long lasting, but at-home skin care practices and additional cosmetic treatments may help prolong their longevity. You should also protect your skin from the sun whenever possible. Apply a broad-spectrum sunscreen liberally and wear hats and glasses when your skin is exposed to the sun.
With the PiXel-8, you can enjoy tighter, smoother, and a more even-toned skin surface.
Contact Us Today
If you are interested in PiXel8 radiofrequency microneedling, contact Careaga Plastic Surgery to set up a consultation and learn what your cost will be.
Careaga Plastic Surgery offers non-surgical and surgical cosmetic procedures for patients in Coral Gables and the greater Miami area.