Breast Reduction (Mammaplasty)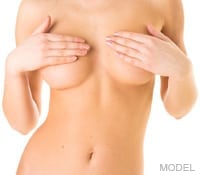 What is Breast Reduction Surgery ?
Dr. Daniel E. Careaga offers reduction mammaplasty commonly known as breast reduction, at his state-of-the-art Careaga Plastic Surgery Center. Dr. Careaga's full-service cosmetic services practice is conveniently located in the heart of Miami, Florida, minutes away from the Miami International Airport.
At Careaga Plastic Surgery Center, Dr. Daniel E. Careaga performs breast reduction to help women with large breasts obtain a more natural shape and reduce any associated pain and discomfort. Women may elect to have breast reduction surgery for a variety of reasons. The primary reasons large busted women have this safe procedure are to relieve back and neck pain and obtain a shape that is more in proportion to their body. Women with large breasts have trouble finding properly fitting clothing and may suffer from embarrassment.
Women may also find that their breasts are enlarged after pregnancy and breastfeeding. Breast reduction and breast lift are helpful for these women.
Who is a Candidate for Breast Reduction Surgery?
Women over 18 years of age who have fully developed breasts that are large and who have pain or discomfort associated with their large breasts can benefit from breast reduction surgery. Women experiencing any of the following problems and concerns may consider breast reduction surgery:
Neck, back, and shoulder pain
Bra straps that dig into your skin
Rash under your breast
Embarrassment and discomfort with your body image
Limiting outdoor and sporting activities
Difficulty in finding clothes that fit
Unwanted attention and teasing
Dr. Daniel E. Careaga advises women that breast reduction surgery can help to resolve most of these concerns.
What Results Can I Expect from Breast Reduction Surgery?
Large breasts may be desirable for many women, but for most women they often result in chronic neck, back and shoulder pain. Some women also have a chronic skin rash below and between the breasts. Many of Dr. Careaga's breast reduction patients mention that the deep grooves on their shoulders from bra straps are annoying.
With breast reduction surgery, large breasted women can alleviate the pain and discomfort they experience. Also, they find that the fitting and wearing of clothing is made easier. Breast reduction surgery for women reduces excess fat and tightens and uplifts breasts to achieve an attractive and manageable shape and size.
Breast Reduction Surgery Consultation Process with Dr. Daniel E. Careaga
Your consultation with Dr. Daniel E. Careaga begins with a discussion of your breast reduction goals, a breast examination and review of your medical history. A mammogram may be required for some women. Dr. Careaga will also discuss the implications of having breast reduction surgery if you plan to have children.
Dr. Careaga and his professional staff provide comprehensive information on the procedure so that breast reduction patients may be fully informed prior to surgery.
Dr. Daniel E. Careaga's Breast Reduction Surgery Surgical Techniques and Protocols
Dr. Daniel E. Careaga will advise you on which of the following procedures is best for you to accomplish your breast reduction goal.
Surgical Breast Reduction
While weight loss may help to reduce large breasts, it can't alone take care of the problem for the majority of women who developed large breasts during adolescence. For these women surgical removal of the excess tissue is needed.
Dependent upon your individual case, Dr. Careaga may elect to make small incisions under the chest and around the areola to remove the excess tissue and reposition the nipple and areola to restore a natural look. It should be noted that if you gain excess weight you could regain some of the fat in your breasts.
Liposuction Breast Reduction
Dr. Careaga may recommend liposuction to remove excess fat from the breasts. Liposuction does not remove glandular tissue. Many women who gain weight and then diet discover that diet alone does not reduce their breast size. These women find liposuction an effective procedure to reduce their breast size by up to three-cup sizes.
Recovery and Aftercare
Surgical Breast Reduction
Breast reduction surgery is done as an outpatient procedure under general anesthesia and takes from 2 to 4 hours. Dr. Careaga may insert drainage tubes into the in the breasts to help remove excess liquid the first day or two after the surgery.
Breast reduction patients should not be alarmed as swelling, bruising and sensitivity are normal the first few weeks and will dissipate over time. Dependent upon the surgical procedure used, sutures are removed in 7 to 10 days.
Dr. Daniel E. Careaga may recommend a one night stay in the hospital in order to observe the patient more closely. Strenuous activities may be restricted for up to eight weeks.
Breast reduction patients should also wear a special surgical bra for several days as the bra aids in the healing process. Most women return to work after a week of recovery.
The first menstrual period after the procedure may cause the breasts to swell and hurt. Sexual intercourse should be avoided for one to two weeks after the surgery, because it may cause the breast to swell and hurt.
Careaga Plastic Surgery Center
Photo gallery, captions, case studies
If you would like more information or a consultation, call today to speak with our Patient Care Coordinator.