Sclerotherapy in Miami, FL
One of the best parts of the summer, particularly in Miami, is feeling sunshine on our skin. However, for many men and women, the summer is something to worry about because it means either staying bundled up in pants during this hot season or showing off unsightly blemishes on their legs. The most common of these blemishes are spider and varicose veins, which appear as red, blue, and/or purple veins that show through the skin.
Sclerotherapy is a non-surgical treatment that can help remove these unsightly twisted, raised, or sprawling veins from showing. Walk confidently into the summer with your refreshed legs!
Why Choose Careaga Plastic Surgery?
Careaga Plastic Surgery provides cutting-edge technology in an immaculate and serene setting that is ideally suited to your cosmetic needs. The dedicated and professional staff at Careaga Plastic Surgery have an abundance of experience in the beautification industry, and our PA, Reana Myers, has years of training and experience, which is evident in her treatment results. At Careaga Plastic Surgery, you can expect the best possible aesthetic results in the safest and most comfortable setting.
Sclerotherapy Can Help Correct
---
Spider Veins
---
Spider veins are an eyesore not just because of their red, blue, and purple discoloration but because they stretch over your skin in a spider web shape. These web shapes can be large, causing many people to be even more self-conscious about them.
Request More Information
Varicose Veins
---
Unlike spider veins, varicose veins do not spread out on the skin, but they can be just as unsightly and frustrating. Varicose veins are twisted veins that are dark blue and purple in color. They cause swelling in the skin, making the skin look as if it is bulging and rippling.
Request More Information
Skin Irritation
---
Both spider and varicose veins can cause discomfort in many men and women in the form of aching and burning sensations that can be itchy.
Additionally, these blemishes can cause swelling and irritation to the surrounding skin.
Request More Information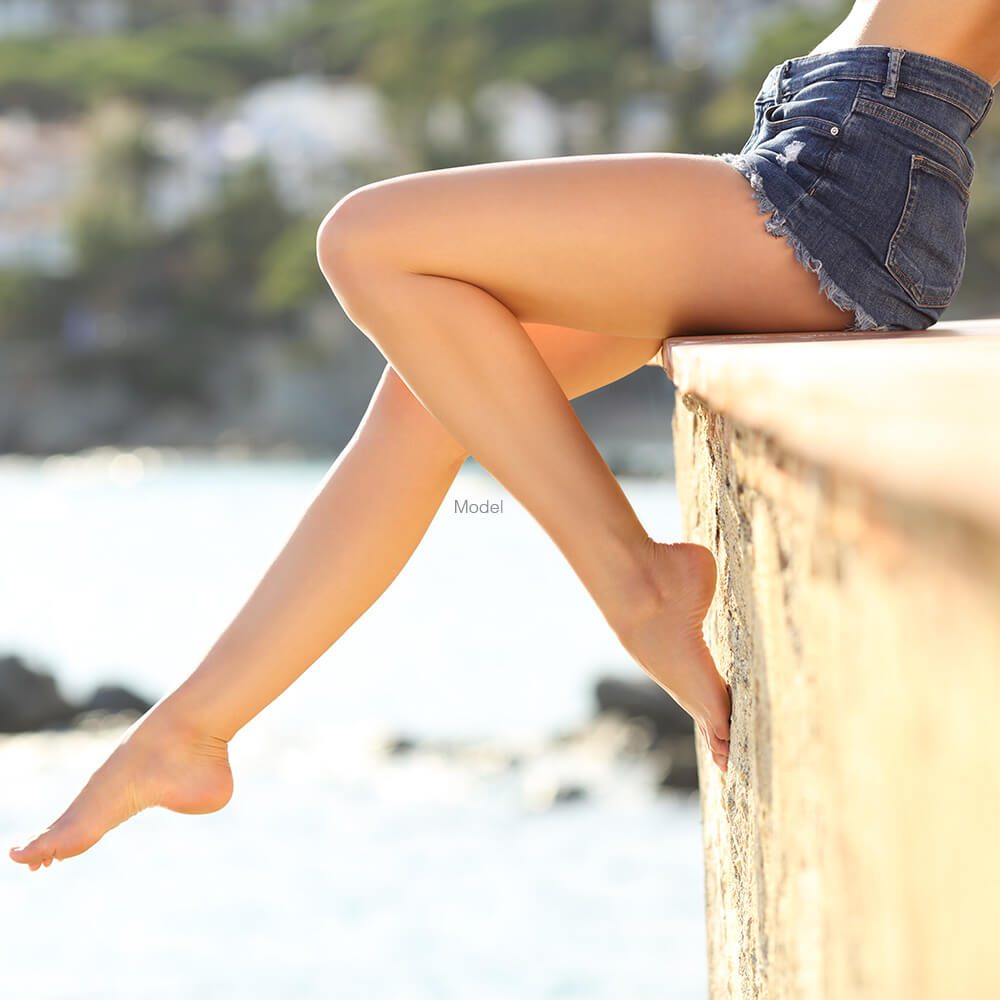 Sclerotherapy Treatment
---
Consultation

You will first schedule a consultation at Careaga Plastic Surgery. During this consultation, you will discuss your goals with the procedure, and Reana Myers, PA-C, will evaluate your condition to decide if sclerotherapy is the right option for you.

Injection

Our PA, Reana Myers, will inject Asclera®, a sclerosant, directly into the spider and varicose veins. This solution restricts the blood flow in the vein and causes it to collapse. The vein is soon absorbed by the surrounding tissue and will fade over time.

Results

Spider vein treatment with sclerotherapy restores smooth and clear skin, decreasing the presence of unsightly veins.

It usually takes three to six weeks for your final results to show.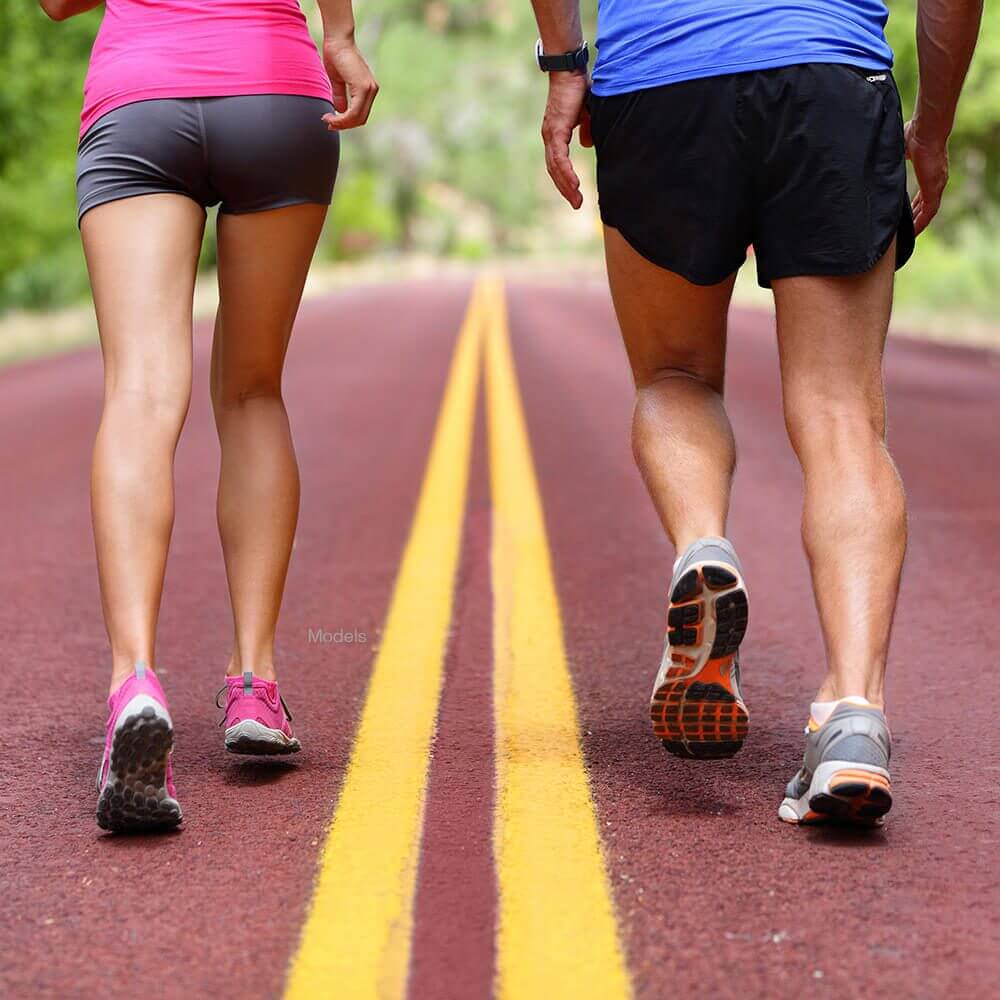 Concerns
---
Recovery

You may experience temporary hyperpigmentation, swelling, bruising, and/or raised red areas, but these side effects will dissipate over the following days. Compression bandages will be used to speed the recovery process.

Scars

Sclerotherapy is meant to remove blemishes from your skin, not add new ones, which means that there is generally no scarring with this procedure.

Cost

Sclerotherapy cost varies with each individual patient and is dependent on the extent of the spider and varicose veins being treated. At your consultation, you will be provided with the pricing for the procedure. Additionally, financing is available.

Downtime

There is no downtime associated with sclerotherapy. You should be able to return to normal life the same day as your procedure. However, you should avoid strenuous exercise and activities for two weeks after your sclerotherapy treatment.
Sclerotherapy Financing
At Careaga Plastic Surgery, we do everything we can to ensure that our services are affordable for each of our patients. Providing financing options is just one of the ways we try to help. These programs can be used individually or combined to fit your personal needs. We currently offer the three following financing options:
ALPHAEON® CREDIT: A lifestyle healthcare that focuses on helping you achieve your aesthetic goals. This is for patients who want their healthcare to do more than help them only when they are sick or ailing.
CareCredit®: A financing option that can be used multiple times without having to reapply. This credit can be used to fund multiple treatments or procedures for your entire family.
Cherry Financing: An option that makes applying and paying for your cosmetic treatment faster and easier than ever before. Cherry strives to make this process as stress and hassle-free as possible.
United Medical Credit: An affordable and trusted repayment plan that comes with multiple plans to choose from as well as instant decisions and no prepayment penalties.
Frequently Asked Questions
---
Am I a candidate for sclerotherapy?

If you have either physical or mental discomfort due to the presence of unsightly spider and/or varicose veins, then injection sclerotherapy may be the right option for you.

How long does sclerotherapy treatment take?

The average length of a sclerotherapy procedure takes anywhere from a half-hour to one full hour.

Are the results of sclerotherapy permanent?

Spider and varicose veins treated with sclerotherapy generally do not come back; however, as with any type of skin blemish, new veins can appear as you grow older.

Does Careaga Plastic Surgery offer any other sclerosant besides Asclera®?

Asclera® injection is a trusted and FDA-approved treatment for spider and varicose veins, and because of this, we do not offer any other sclerosant.

Is sclerotherapy covered by insurance?

Since spider vein treatment is usually performed for cosmetic reasons, your insurance will likely not cover the cost. If you are suffering from severe discomfort, you can reach out to your insurance provider to see if there is anything that can be done. Careaga Plastic Surgery offers numerous financing options.

Are there any sclerotherapy side effects or risks?

While risks and complications are minimal with sclerotherapy, they can include:

Temporary hyperpigmentation
Temporary swelling
Temporary bruising
Allergic reaction
Inflammation
Blood clots (on very rare occasions)

How many sessions are needed?

The amount of sessions depends on the amount of veins and their diameter. The majority of patients require between two and four sessions for the best results.