How Has Facelift Surgery Changed? A Look at the Ever-Evolving Anti-Aging Procedure
Posted February 11, 2020 in Facelift, Plastic Surgery
6 Minute Read
Table of Contents
How Did Facelift Surgery Begin?
What Were the Earliest Techniques?
How Has Facelift Surgery Evolved?
Are Non-surgical Alternatives the Next Wave of Facial Enhancement?
It may be hard to believe, but modern facelift surgery has been around for over 100 years. In that time, however, the facelift has seen a lot of changes.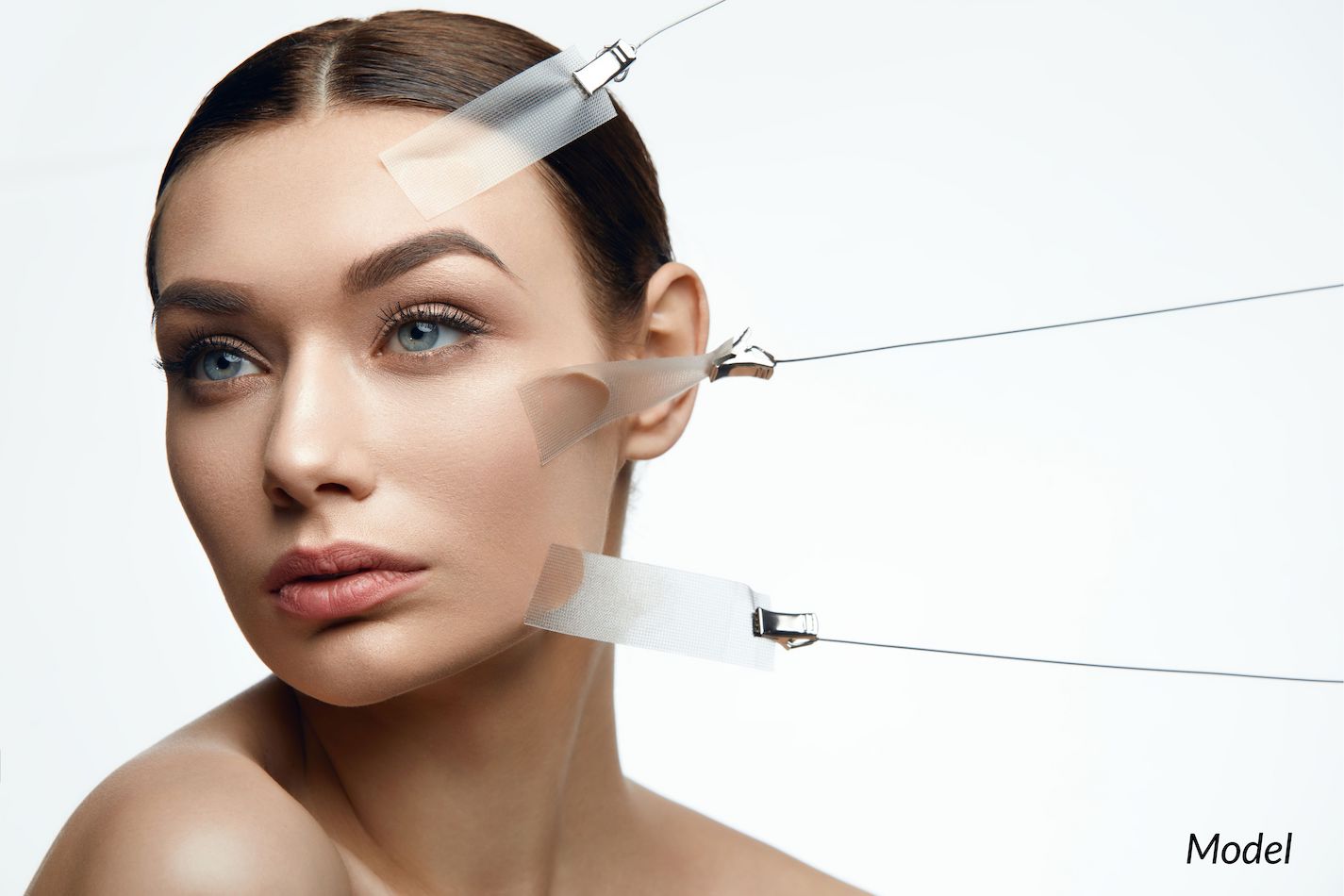 From pulling and taping to stretching and suturing to the current methods, the techniques used to restore facial contours have evolved drastically over the decades.  
How Did Facelift Surgery Begin?
According to the historical findings of Ancient Egypt and 6th century BC India, cosmetic and reconstructive surgery has been performed by humans for centuries. In fact, while modernity has advanced the tools and techniques of contemporary plastic surgery, many of the earliest fundamentals of cosmetic surgery were consistent with today's basics. 
Sushruta, a sixth-century healer, and physician is arguably the 'father of surgery' and 'father of plastic surgery' as his techniques were passed from India to the Middle East to Italy and the rest of Europe.  
What Were the Earliest Techniques?
One of the earliest known rhytidectomy (facelift) procedures was performed on a Polish aristocrat by Eugene von Hollander in 1901. In his early 20th century writings, he discussed the importance of elliptical skin excisions in natural skin folds adjacent to the hairline and ears. 
The unfortunate events of the First World War increased the innovations and popularity of facial restoration as the demand for reconstructive techniques rose. Equally, as there was the scaling of wealth, an increase in plastic surgeons, and progress with anesthesia techniques, facelift surgery was catapulted towards more wide-spread use.  
In the 1960s, surgeons began thoroughly understanding the importance of dissecting deeper fascial layers. It was this discovery that led to our modern understanding of facelift techniques. 
How Has Facelift Surgery Evolved?
Early facelift techniques concentrated on small incisions that were made near the hairline in the natural creases of the skin. From here, the skin was often tightened without addressing the underlying superficial musculoaponeurotic system (SMAS) layer. Because these techniques simply stretched the skin across untightened muscles, the result was often unnatural and "windswept."   
Between the 1960s and 1970s, surgeons were rapidly trading concepts on the deeper layers and complex musculatures of the face. Surgeons were no longer solely relying on skin tension to achieve facelifts, and soon, tightening the SMAS layer as well as the skin became a standard anatomic concept.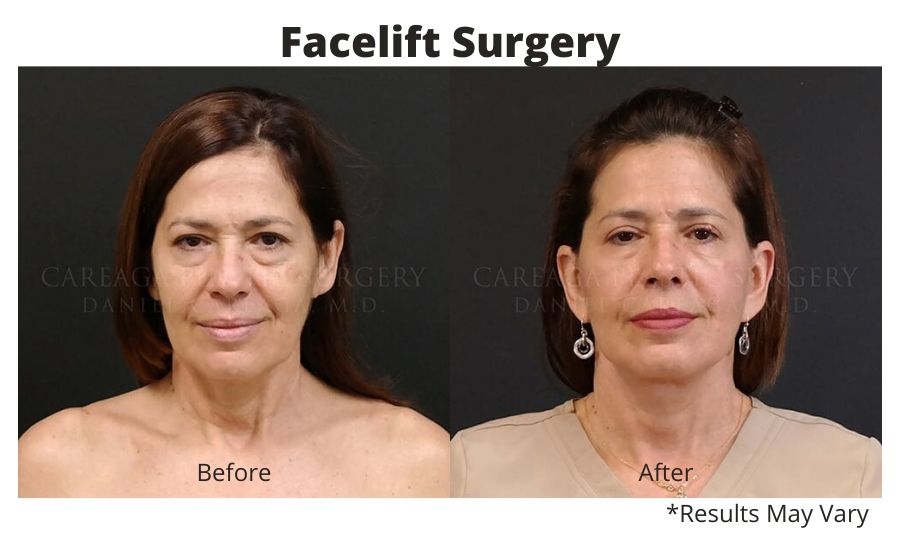 Modern techniques involve combining temporal hairline incisions—which are hidden in the hairline—with a tragal ear incision that curves around the ear lobe and ends in the back of the scalp.
Nowadays, deep plane facelifts are continuing to improve the major weaknesses of previous facelift techniques, allowing for greater effectiveness in rejuvenating the midface and pads of fat around the cheekbones. 
In recent years, the study and science of facial structures have allowed facelifts to not only become more productive but also less invasive. 
Surgeons began prioritizing techniques that would leave scars in more inconspicuous locations, and techniques that minimized the overall trauma and aggressiveness of surgery. 
Are Non-surgical Alternatives the Next Wave of Facial Enhancement?
With the advancement in non-surgical enhancement, more and more people are starting to consider less invasive ways to improve their complexions, revitalize their skin, and correct facial imbalances. 
Facelift surgery can be combined with non-surgical options for a more comprehensive facial rejuvenation. BOTOX® Cosmetic or Dysport®, for example, are neurotransmitter inhibitors that address wrinkles on areas of the face that are not targeted with facelift surgery. 
Here are a few non-surgical methods to help amplify the results of a facelift: 
The

minimally invasive PiXel8-RF

is one of the many innovative technologies we employ at Careaga Plastic Surgery. The PiXel8-RF stimulates collagen production with radiofrequency, creating noticeably tighter and more rejuvenated skin. This treatment usually only takes 20 to 30 minutes to perform and requires little to no downtime. 

Careaga Plastic Surgery offers

state-of-the-art laser technologies

to restore the skin's natural glow and create a smoother, more youthful appearance. Laser treatments can fight everything from

sun damage and sunspots

to

acne scars and veins

. 

Hyaluronic acid (HA) fillers

like JUVÉDERM®, Restylane®, and SCULPTRA® Aesthetic can help restore lost facial volume and stimulate the body's natural regenerative process. 
Interested in Learning More?
If you are interested in learning more about modern facelift surgery, contact Careaga Plastic Surgery by calling (305) 574-9262 or by filling out our online contact form. 
Dr. Durand and Dr. Careaga offer facelift surgery for men and women in Miami, Florida.