Laser Facial Rejuvenation in Coral Gables
Patients seeking a minimally invasive, non-surgical solution to acne, facial veins, scarring, sun damage, sagging skin, wrinkles, and fine lines can opt for laser facial rejuvenation to significantly improve their facial appearance.
Why Choose Careaga Plastic Surgery?
At Careaga Plastic Surgery, our staff is professional, skilled, and devoted to providing a safe, comfortable experience for every patient. Our state-of-the-art facility and advanced technology provide successful, desirable results. You can trust your laser treatments and surgical procedures to the caring hands of our experts in Coral Gables, Florida.
What Can Laser Facial Rejuvenation Address?
---
Acne Scarring
---
At Careaga Plastic Surgery, we offer a variety of treatments to address acne and acne scarring. Acne vulgaris is a common condition that affects more than 85 percent of individuals at some point in their lives. Most people know acne by more common names, such as pimples, red and sometimes painful bumps, blemishes, blackheads, and whiteheads. Acne scarring can negatively impact a person's self-esteem. There is no need to attempt hiding your scarring or pigmentation with cosmetics; we have advanced laser technology that can help acne sufferers achieve healthy, clear, acne-free skin.
Request More Information
Facial Veins
---
Facial telangiectasias (also known as spider veins) are very small, superficial veins and capillaries in the skin that have become permanently dilated and are visible on the face, often on the nose, chin, or cheeks. Unfortunately, facial spider veins are a normal part of aging and can affect both men and women. If you are tired of trying to conceal unsightly spider veins with makeup, effective treatments are available to eliminate them. Advanced laser technologies used at Careaga Plastic Surgery can help remove facial spider veins and other pigmented areas. You can achieve vein-free skin without undergoing surgery!
Request More Information
Dark Spots, Sagging, and Wrinkles
---
Environmental factors such as sun exposure, harsh winter weather, irritating cleansing products, smoking, and other influences can cause your skin to sag, wrinkle, and develop dark spots. Laser treatments can lighten pigmentation problems, reduce fine lines and wrinkles, and tighten drooping skin. Our effective laser skin resurfacing procedures will stimulate new, healthy skin cells to replace the old, damaged ones. Restore your skin's natural glow and a smooth, youthful complexion.
Request More Information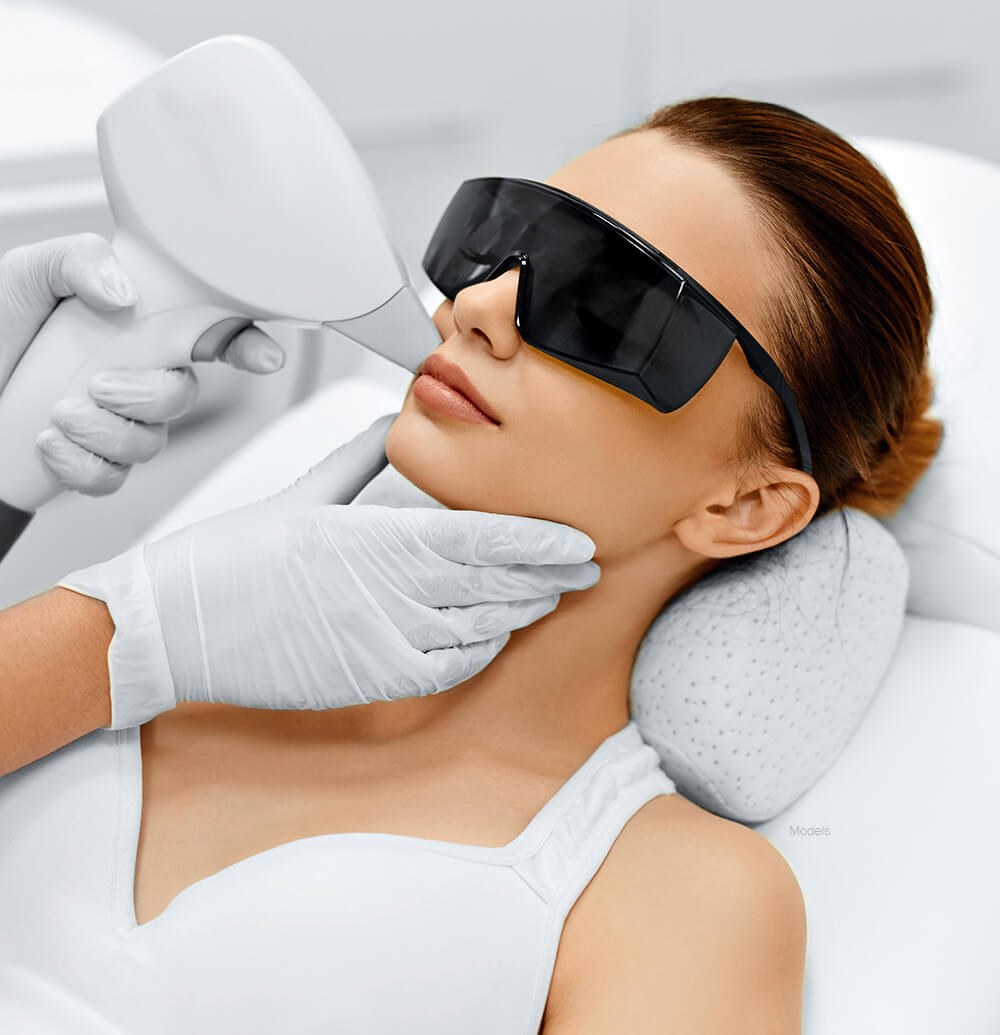 What Laser Rejuvenation Treatments Are Available?
---
Fractional Laser

A fractional laser treatment can be used to treat facial lines and wrinkles, hyperpigmentation (dark spots), and scars. This laser resurfacing treatment delivers microbeams of laser light into the lower layers of the skin. These beams create deep, narrow columns of tissue coagulation, which jumpstarts the body's natural healing process to create new, healthy tissue.

A series of treatments over the course of one to four weeks may be necessary. Results can be seen within a few days.

IPL Laser

IPL (intense pulsed light) lasers are used to treat sun spots and other pigmentation issues such as rosacea and spider veins. The IPL treatment uses multiple specific wavelengths of light that penetrate the deep layers of skin to break apart pigment.

A treatment can last 20 to 30 minutes, and patients may need three to six treatments to achieve their desired results. Patients can resume their usual activities with no downtime. Dark spots will appear darker before they lighten.

CO₂ Laser

The CO₂ laser works to improve acne scars and deeper scars, and it improves wrinkles and skin texture with skin tightening. The laser uses short, continuous light beams to heat the sub-dermal layers of skin to stimulate collagen and healing.

GentleYAG Laser

The GentleYAG laser is used to smooth wrinkles, tighten the skin, eliminate facial veins, and treat acne. The laser uses pulses of light energy to heat layers of the skin and promote the production of collagen and elastin while reducing acne-causing bacteria. The laser helps to rejuvenate the skin and works well with a spectrum of skin types.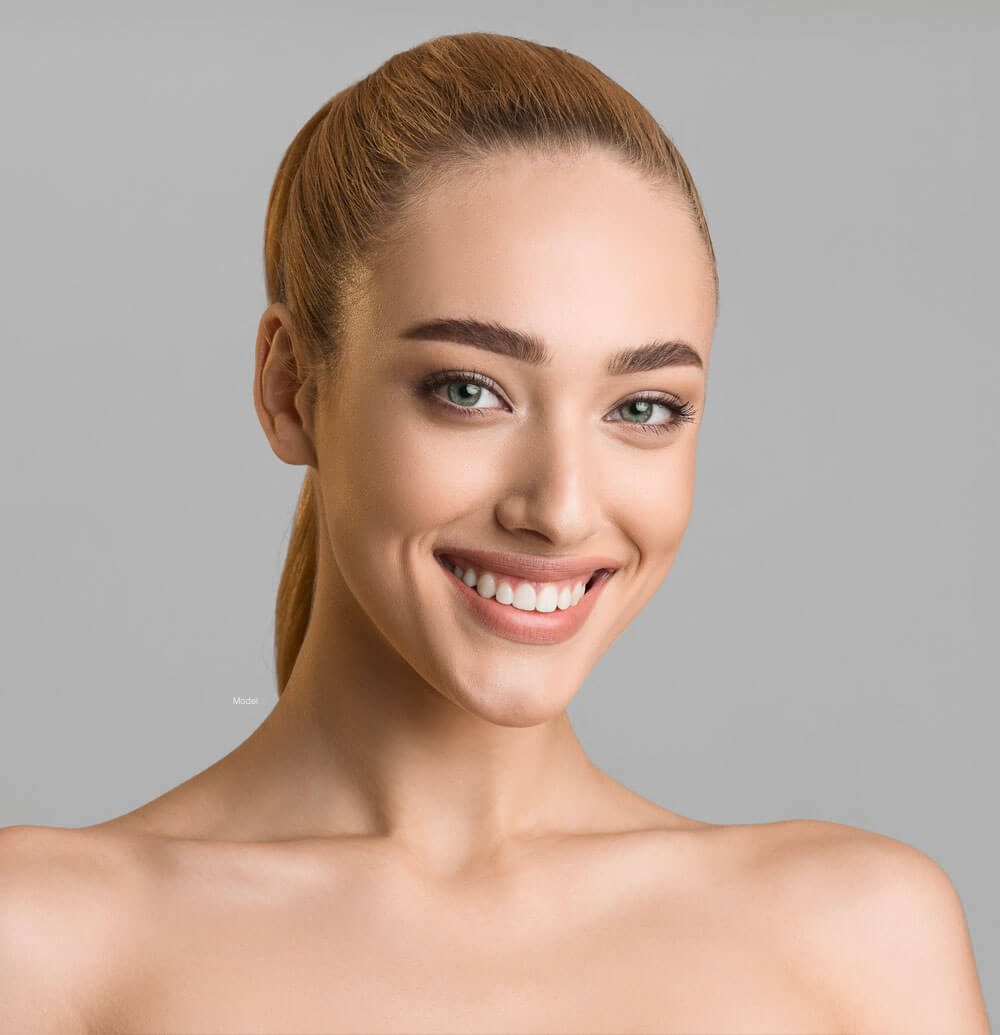 Addressing Your Concerns
---
Recovery

Every procedure process will vary slightly, but a general guideline can be expected:

Day 1

Immediately after treatment, your skin may appear pink and have a similar sensation to a mild sunburn. Minor swelling or tenderness may be present.

Day 2

Your skin will likely be pink or red and may begin to flake.

Day 3 and 4

Your skin should begin to exfoliate as new skin cells replace the dry, dead ones.

Day 5 to 7

Most symptoms after your laser treatment should have vanished by the end of one week, leaving your refreshed skin looking and feeling tighter, younger, and naturally healthy.

Scars

The surface of the skin is not cut by laser treatments, so the process does not result in any scarring.

Cost

Many factors contribute to the cost of laser facial rejuvenation, which can include the number of treatments needed, techniques utilized, and any medications involved.

An accurate cost estimate based on your customized treatment plan will be determined during your consultation at Careaga Plastic Surgery.

Comfort & Downtime

Patients commonly report experiencing a warm, sharp feeling and an instant tightening of their skin as the tiny pulses of energy are delivered into the skin. There is not generally any recovery time necessary following laser rejuvenation treatments. Most patients have a sensation similar to a mild sunburn for a few days after their treatment. Anesthetic ointments and ice packs may be used to reduce any discomfort. Be sure to follow your surgeon's aftercare recommendations, as this is essential to achieving the best results possible.
Frequently Asked Questions
---
Is laser facial rejuvenation right for me?

If you are bothered by your facial aging, acne, scars, or other similar facial imperfections, then laser facial rejuvenation may be right for you. Extremely dark skin may need a customized treatment plan and may not be best suited for laser treatment. A facial evaluation is required to determine which treatment is recommended for your skin type and desired outcome.

How will I know which laser rejuvenation treatment I should get?

In the hands of experts, there are many treatments in addition to lasers that produce excellent results. A consultation with Reana Myers, our experienced, physician assistant, is recommended to determine which treatment or combination of treatments is best for your individual needs.

How long does laser facial rejuvenation take?

Your individual treatment plan will vary. Mild treatment may take less than 30 minutes, while more in-depth treatments can take two hours to complete.

What are the expected results after laser facial rejuvenation?

Results after laser treatments are progressive. Over time, patients see their dark spots, sun damage, broken vessels, or acne scars fade away. As your skin generates new collagen and elastin, it becomes more smooth and healthy with a tighter, more youthful, and refreshed appearance.

How long do the results of laser facial rejuvenation last?

Laser facial rejuvenation is designed to provide long-lasting results. However, it should not be considered a one-time treatment; follow-up treatments will be needed to continue to improve and maintain your results. With specific diet and lifestyle changes, you can also prolong your results.