SmartLipo – South Florida Laser Liposuction
Posted September 13, 2013 in Plastic Surgery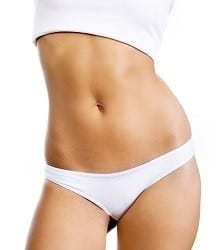 When people think of weight-loss procedures, the first that comes to mind is always liposuction. Also called liposculpture or recontouring, this plastic surgery is used to excise deposits of fatty tissue in numerous problem areas. SmartLipo is a newer type of liposuction involving the use of lasers.
The lasers involved with SmartLipo melt away the fatty tissue, which is then removed from the body. Patients who get SmartLipo not only lose fat, they also get toned, firm skin in the treated areas. The collagen responds to the lasers' heat, making the skin smoother and taut. The SmartLipo procedure is FDA-approved and has proven effective for helping patients reach their aesthetic goals.
Investigate this high-tech weight-loss solution today – arrange an appointment with our office. Board-certified plastic surgeon Dr. Daniel Careaga will help you better understand the SmartLipo treatment procedure and the associated benefits.