Breast Lift – Areola Reduction Surgery Miami
Posted October 04, 2013 in Plastic Surgery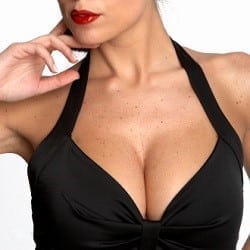 When it comes to the breasts, proportions are key. If a person's areolae are significantly larger than normal, this can cause self-consciousness and self-esteem issues. Areola reduction is common during breast lift surgery.
During a breast lift, the amount of breast skin tissue is reduced, and this can have the effect of making the areolae disproportionate to the overall breast size. Surgeons employ areola reduction to correct this and, if needed, to alter the appearance of puffy areolae.
Breast lift surgery may be right for you, so contact our office today to set up a consultation. Dr. Daniel Careaga is a board-certified cosmetic surgeon with the experience and skill that you deserve.