Your Financing Options
We at Careaga Plastic Surgery Center strive to make our services affordable for every patient. We offer a variety of ways to pay, which may be used individually or combined according to your wishes. There should be nothing standing between you and your desire to "Achieve a Fresh New You".
ALPHAEON®
---
ALPHAEON is lifestyle healthcare. It's that part of taking care of yourself that has you look five years ahead (Or 10!) and plan to be active, vibrant and full of life for the rest of your life. ALPHAEON is for all of us that want more from healthcare than something we reach for when we are sick or ailing.
This is about being your best you. Embracing the many amazing advancements in modern medicine that are for better lives. We bring them to you through physicians that have taken an interest in putting the "care" back in healthcare.
CareCredit®
---
CareCredit® makes it easy to apply with a simple one page application and immediate approval online. Once you have CareCredit®, you can use it again and again without reapplying. And you can use CareCredit® for your entire family.
With CareCredit® you can get what you want, when you want it. Patients can apply for up to the total amount of their surgical fee. There is no penalty for prepaying the loan. Patients can apply to CareCredit® by calling, online or by asking our patient coordinator for an application while in our office.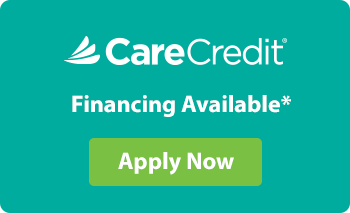 United Medical Credit
---
Thousands of patients have trusted United Medical Credit to secure affordable payment plans for their procedures. United Medical Credit can do the same for you.
Some of the benefits of choosing United Medical Credit to finance your care:
Extensive Network of Prime and Subprime Lenders
Multiple Plans to Choose From
Decisions Within Seconds
No Prepayment Penalties with Flexible Terms
Fast and Easy Application Process with No Commitment
100% Confidential
Plans available for Credit Challenged Applicants
Cherry Financing
---
Cherry Financing makes applying for and paying for your cosmetic treatment faster and easier than ever before. With various repayment options (ranging from 3 to 24 months) and multiple ways to pay (from autopay to self-payment options), Cherry strives to make this process as stress and hassle-free as possible.
Some payment plans even qualify for 0% APR.
Cherry is invested in making your dream cosmetic enhancement possible by splitting your purchase into smaller, more manageable payments. With Cherry, you can:
Qualify for up to $10,000
Get approved within 30 seconds
Apply in under a minute with no confusing paperwork
Take advantage of flexible payment options
Apply without hurting your credit
Avoid hidden costs or fees
When you choose Cherry, your cosmetic procedure is closer than you think!
---
Our staff will provide detailed information on fees for all procedures being considered. If you have any questions concerning fees or financing, do not hesitate to ask. All payments for cosmetic services are due in full prior to the commencement of treatment. We provide the following payment options:
Cash
VISA
MasterCard
American Express
Discover

Please feel free to speak to our staff about any of the above payment options.