Why Are More Millennials Getting Massages?
Posted July 19, 2021 in Massage Therapy
3 Minute Read: 
We live in a world with increasing stress, including stress at work, stress at home, stress over social media, and, most recently, stress due to COVID-19. 
Millennials are also becoming increasingly interested in health and well-being, and they are using alternative therapies, including massage therapy, to help reduce stress in their lives.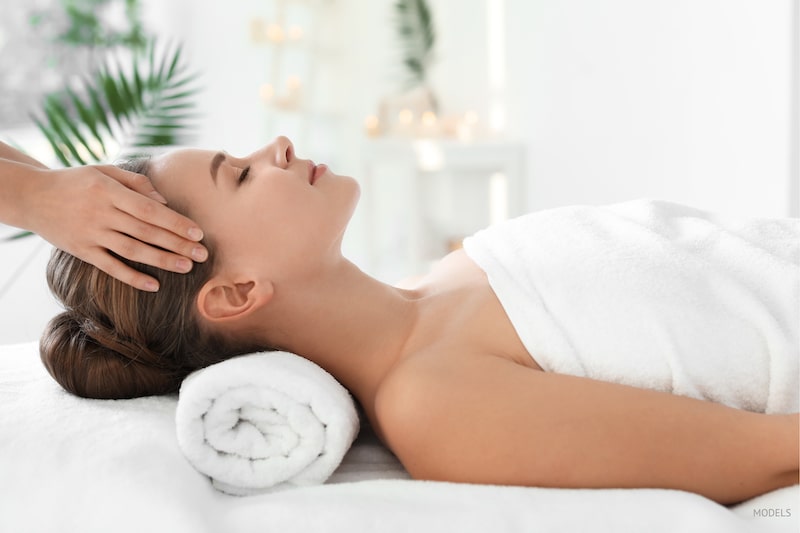 What Do the Statistics Say?
Millennials are receiving massages in surprisingly high numbers. Studies have shown that over half of all millennials have treated themselves to a massage in the past two years, and 72 percent of millennial parents have reported receiving a massage.
What Are the Benefits of Massage?
Many millennials have become interested in energy healing and alternative modalities to reduce stress. Regular massages relieve stress and pain, helping millennials (among others) look and feel younger and stronger, even as they age.
What Types of Massage Are Available?
There is a wide range of massages available to suit your needs. 
If you are suffering from stress or common mental health issues such as depression and anxiety, a gentle massage can help you relax and unwind. Whereas if your body is holding pain and tension, or you have been injured, you may need a firmer massage, such as a sports massage or a hot stone massage, to heal body tissue.
What Conditions Can Massage Therapy Address?
Modern stresses can lead to tired or even pained appearances, but the good news is that massage therapy can help to improve these conditions.
If Your Concern Is Stress…
When most people think about massage therapy, they think of it as a way to relax and unwind — the ultimate form of pampering yourself. 
While massage therapy can help your entire body feel great, it can also do wonders for your stress levels, which seem (for most) to be greater than ever before. Massages such as reflexology use acupressure on meridian points to reduce tension caused by stress. Reiki massages are performed to relieve stress on the mind and body. Hot stone massages help improve circulation, which can result in a better night's sleep.
Beneficial massages for reducing stress include:
Swedish flow therapy

Hot stone massage

Reiki

Reflexology 
If Your Concern Is Pain…
As millennials are generally more into health and fitness than older demographics, they are more likely to suffer from muscle-related discomfort, such as tight backs, strained necks, or sore shoulders. 
While exercising is a healthy habit, the resulting pain and discomfort may make some think twice about their activity levels.
Beneficial massages for reducing pain include:
Sports bodywork

Hot stone massage

Deep tissue massages

Swedish flow therapy
These massages target specific muscle groups to warm, relax, and prepare them for work. Beneficial for athletes and those dealing with stress-related pain, these massages can aid those recovering from an injury or those dealing with post-work-out exhaustion.
If You Are Preparing for a Baby…
Given the age range of millennials, they are the demographic most likely to become pregnant right now. This means that they are really the only demographic interested in prenatal massages. 
These "Mother-to-Be" massages allow women to relieve the aches and pains commonly associated with pregnancy, and they give them an outlet to reduce the anxiety and worries that come with preparing for a baby.
Considering a Massage to Relieve Stress? Contact Careaga Plastic Surgery Today!
If you are interested in getting a massage to help reduce stress and improve your health and well-being, don't hesitate to contact Careaga Plastic Surgery.
Our team provides many massage options, including reflexology, Reiki, sports massage, hot stone massage, and Swedish flow therapy. 
Contact Careaga Plastic Surgery by calling (305)574-9262 or filling out our online contact form.