How to Ease Your Plastic Surgery Recovery and Get the Best Results
Posted February 27, 2023 in Plastic Surgery, Recovery
5 Minute Read:
It's important to remember that you will not be up on your feet, showing off your results the day after your plastic surgery procedure. In fact, it often takes weeks — if not longer — for you to fully recover.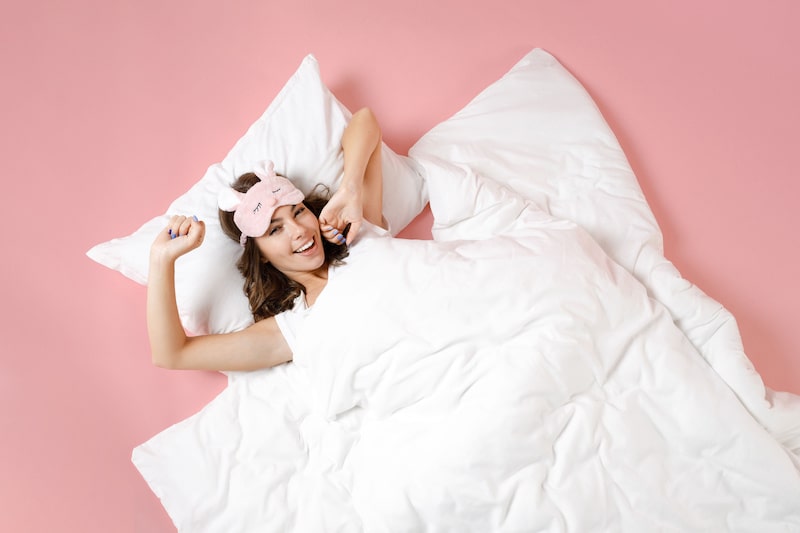 Plastic surgery requires dedication from you. Not only is there the procedure itself to think about, but you have to also be committed to recovering properly after your surgery. While following your recovery protocol helps ease pain and discomfort, it also helps ensure that your results are what you want them to be.
Below, we'll explore some of the ways that you can prepare yourself (both mentally and physically) for your plastic surgery recovery.
What Is the Importance of Proper Recovery After Plastic Surgery?
Regardless of whether you undergo a facial plastic surgery procedure (like facelift surgery), a breast procedure (like breast augmentation surgery), a body procedure (like tummy tuck surgery), or a combination procedure (like a Mommy Makeover), you will have a recovery period that requires downtime.
Plastic surgery is a controlled injury to your body. Because of this, your body needs the proper time (and conditions) to heal itself. The specific recovery time for any procedure is dependent on the type of surgery performed, the extent of the surgery, and the individual patient. At your consultation, you will be given a clear indication of how long your expected recovery period will be.
How to Properly Recover After Surgery?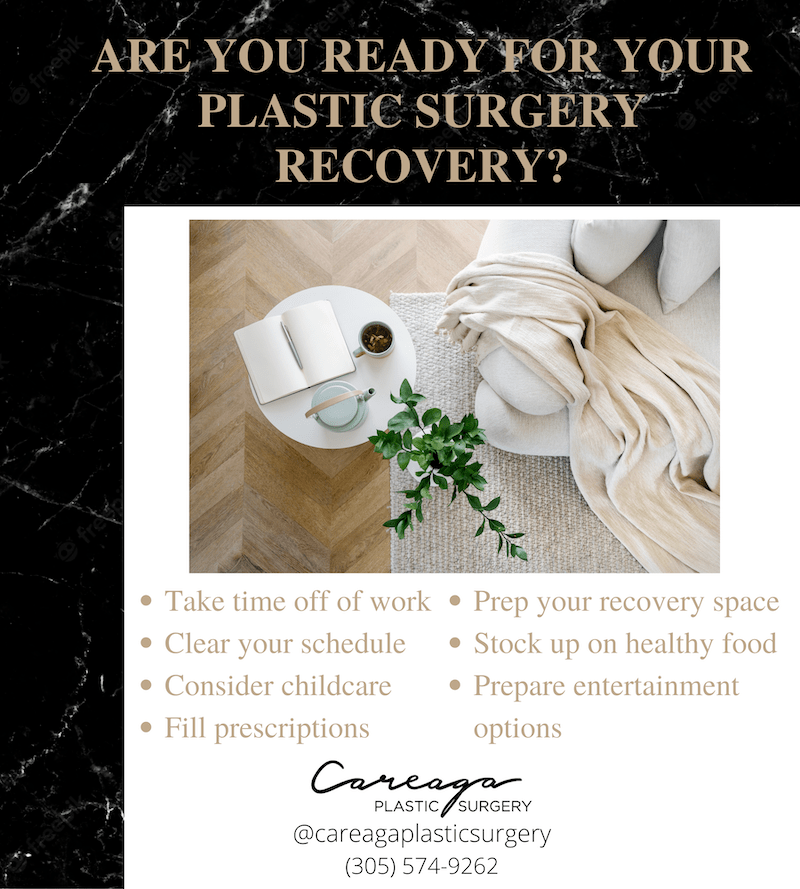 While much of your plastic surgery recovery will be spent resting your body, it is important to know the tips and tricks that can help you recover quicker so that you can enjoy the best results possible.
1. Follow Your Surgeon's Instructions
At your consultation, your cosmetic surgeon will give you instructions on what to do before and after your procedure.
These pre-surgery date instructions may include changing or stopping medications and refraining from drinking or eating anything after midnight before your procedure.
For post-surgical instructions, you may be required to take antibiotic and pain medications, wear compression garments, keep yourself hydrated, and refrain from strenuous activity. Following these instructions can help ease pain and discomfort during your recovery while also speeding up your recovery.
2. Don't Smoke or Drink
Drinking alcohol and smoking (including vaping) can be harmful to your procedure and recovery (smoking can increase the chance of blood clots).
Drinking and smoking can also slow down your recovery time and lead to complications since these activities thin the blood, which can cause increased bleeding.
Because of this, it is important that you refrain from drinking alcohol for at least two weeks before and after your procedure, and you should ideally refrain from smoking for at least six weeks before and after your plastic surgery.
3. Set Up Your Recovery Area
Making sure that your recovery area is ready for you when you come home after your cosmetic procedure is important. This area should be somewhere comfortable (usually a bed or couch).
Additionally, you will want to make sure that everything you may need during your recovery is within reach. This includes pillows and blankets for comfort, medications (which should be filled before your procedure), water to drink, and entertainment options (TV, remote, computer, tablet, books, magazines, etc.).
Some surgical procedures, such as the Brazilian Butt Lift (BBL), have their own recovery requirements. After the BBL, you should not place any unnecessary pressure on the buttocks. This means no sitting or lying directly on your backside without additional protection, including a BBL pillow. Alternatively, some women choose to sit on a nursing pillow (boppy pillow) as this type of padding supports the area around the buttocks without pressuring the newly transferred fat cells.
During the first few days after a significant procedure (like a tummy tuck or breast procedure), it is important to limit your movement to allow your body to heal, so staying comfortable and relaxed can help you feel better and heal quicker.
4. Make Sure That You Have Help
Not only will you be unable to drive home by yourself after an extensive cosmetic procedure, but you will be relegated to your recovery area. This means that you will likely need help cooking, changing your bandages, and getting to the bathroom, among other things. Additionally, if you have children or pets, you will need to make sure that you have someone there to help take care of them, especially during the first day or two after your procedure.
5. Listen to Your Body
One of the most important things to remember during your plastic surgery recovery is that you need to refrain from strenuous activity. This includes exercise, sex, lifting heavy objects, and completing certain tasks around the house.
As your body recovers, it is essential that you get your body moving with short, slow walks and light stretching as soon as possible. Low-impact activity helps promote healthy circulation, which not only reduces the possibility of blood clots and other complications, but also helps reduce swelling. This movement can actually help to speed up your recovery.
Over the next few weeks, you will be able to push your body a bit more; however, if you feel pain, then that is your body simply telling you that it isn't quite healed and ready yet. If you feel discomfort, stop, and if pain persists or increases, then make sure to contact your cosmetic surgeon immediately.
Want to Learn More?
If you are interested in learning more about any of the plastic surgery procedures that we offer in Miami, Florida, then call Careaga Plastic Surgery at (305) 574-9262 or fill out our online contact form to learn more.