Are You Too Young for a Facelift? (And Additional Facial Procedures You May Not Have Thought About)
Posted October 26, 2022 in Facelift
4 Minute Read:
People tend to think that plastic surgery procedures are meant only for men and women who are middle-aged or older. However, that is not necessarily true. In fact, the 2020 Plastic Surgery Statistics Report shows that over 750,000 cosmetic procedures were performed on people in their 20s, over 2 million procedures were performed on people in their 30s, and over 6 million procedures were performed on people in their 40s.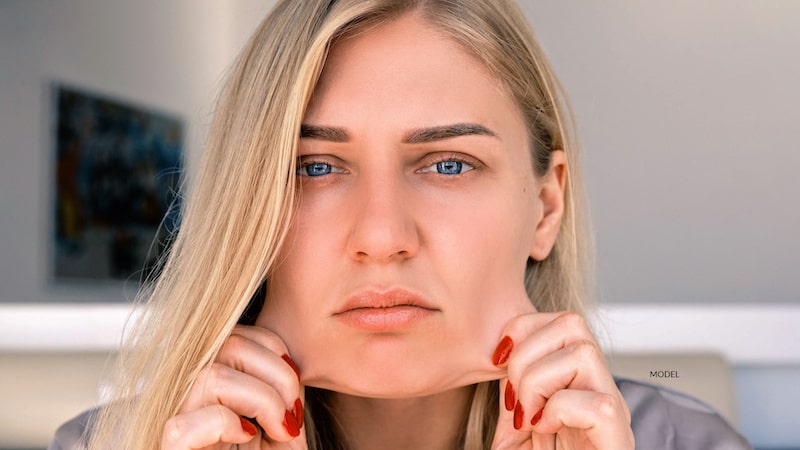 The reality is that plastic surgery is meant for all men and women who want to correct cosmetic imperfections and feel more confident with their appearance. And one of the most important areas of the body to correct with cosmetic surgery and treatments is the face.
While there are numerous cosmetic options to correct issues on the face, the most trusted procedure is a facelift.
What Is a Facelift?
Facelift surgery is a cosmetic procedure that helps to address cosmetic issues in the face and neck. This includes sagging skin, and the presence of wrinkles and fine lines.
What Is the Right Age for a Facelift?
Despite many people's misconceptions, plastic surgery candidacy is concerned very little with the age of the patient. That is because everyone shows the physical effects of age at a different rate.
While a 55 year old may have taut and healthy skin, a 35 year old may be starting to notice cosmetic issues on their face. Much of this comes down to lifestyle and events that are often out of our hands.
Regardless of your age, if you notice that your face is starting to show signs of wear (such as sagging skin, the presence of jowls, and wrinkles and fine lines in your facial skin), and you are looking to make a positive change to the way your face looks, then it is probably time to start thinking about facelift surgery and how it can benefit you.
If you think you may be a candidate for a facelift, but you are not completely sure, schedule a facelift consultation with either Dr. Careaga or Dr. Durand.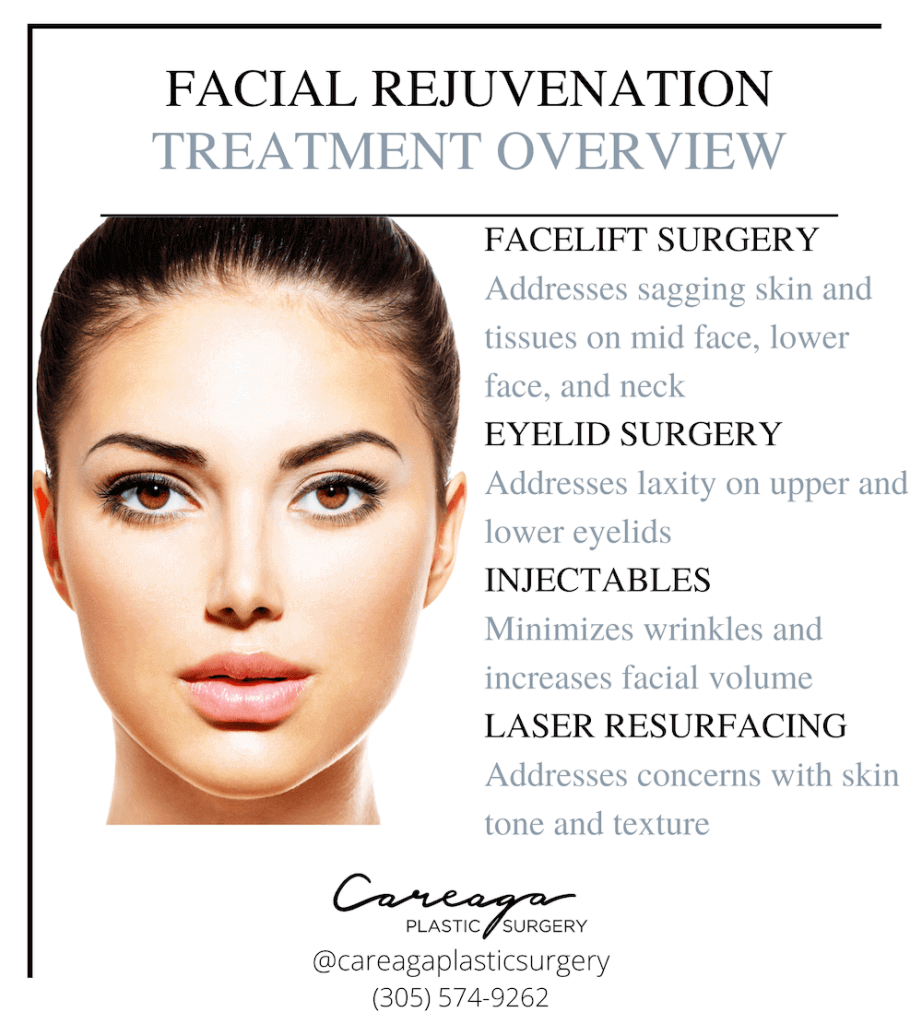 Not Quite Ready for a Facelift?
For men and women with mild to moderate facial laxity, non-surgical EMFACE® may be appropriate.
EMFACE® is a revolutionary new device that tightens facial skin and muscles to help provide tighter skin and a subtle lift. This device combines HIFES™ technology to cause muscle contractions (similar to Emsculpt Neo®) with radiofrequency energy to tighten skin.
How Else Can I Help My Facial Appearance?
It is important to understand that facelift surgery only corrects the lower two-thirds of your face.
That means the area above your cheeks (your eyes, namely) are unaffected by your facelift procedure. However, if you are interested in correcting the upper one-third of your face, then eyelid surgery (blepharoplasty) can help to give you a more complete facial rejuvenation.
Additionally, for patients who are looking to enhance their facelift results even more, Careaga Plastic Surgery offers several non-surgical options that can be combined with facelift surgery.
These non-surgical treatments include neurotoxin injections (such as BOTOX® Cosmetic and Dysport®) and dermal fillers (such as JUVÉDERM®).
Neurotoxins (neuromodulators) work to reduce the appearance of dynamic wrinkles (the ones caused by repeated muscle movements and facial expressions), while dermal fillers help "fill" in wrinkles and creases by plumping the area beneath the skin.
While dermal fillers help with collagen production, which can help improve the appearance of minimal skin laxity, this cannot tighten loose or lax skin.
And if you are looking to address your skin tone or texture, then laser skin resurfacing is a great option to help your facial skin achieve a healthy and youthful glow. Alternatively, the PiXel8-RF device combines bi-polar radiofrequency and microneedling to improve skin health, helping tone and texture, wrinkles, and more.
In the End…
Like any plastic surgery, there is no "right age" to undergo a facelift. Instead, there is simply a "right time" for each individual patient. After your facelift, you can look forward to a facial appearance that can make you feel confident and comfortable so you can smile from cheek to cheek.
Interested in Learning More About Facial Procedures in Miami, FL?
If you are interested in learning more about facelift surgery and other facial surgery and treatments in Miami, Florida, then call Careaga Plastic Surgery at (305) 960-7511 or fill out our online contact form to learn more.