7 Procedures You Should Consider With or After Your Tummy Tuck to Enhance Results
Posted September 14, 2022 in Tummy Tuck
3 Minute Read: 
A tummy tuck (abdominoplasty) can deliver dramatic, life-changing results, especially after pregnancy or gastric bypass surgery.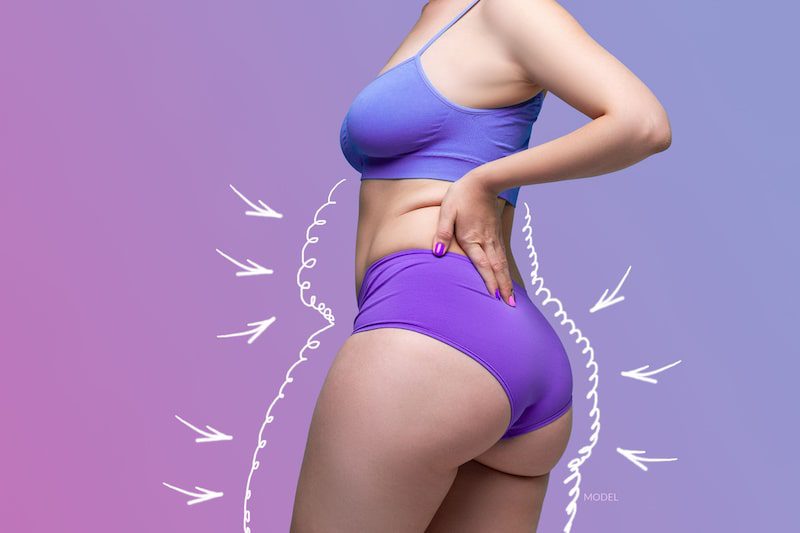 However, because it only targets excess belly fat and skin, your body is likely to have one or more additional issues that could benefit from treatment. This may include:
Droopy breasts

Sagging breasts

Pockets of stubborn fat

Loose skin

Flattened butt

Celluli

te
Try One of These 7 Treatments to Complement Your Tummy Tuck Surgery
1. Liposuction
Liposuction is often performed during a tummy tuck to remove resistant pockets of fat and provide smoother abdominal contours. 
However, this procedure can reduce fat in almost every part of your body, including the thighs, back, hips, and submental fat from under the chin. The upper arms are also a popular area to be treated with liposuction, and if loose skin is present, an arm lift can be added.
2. Breast Augmentation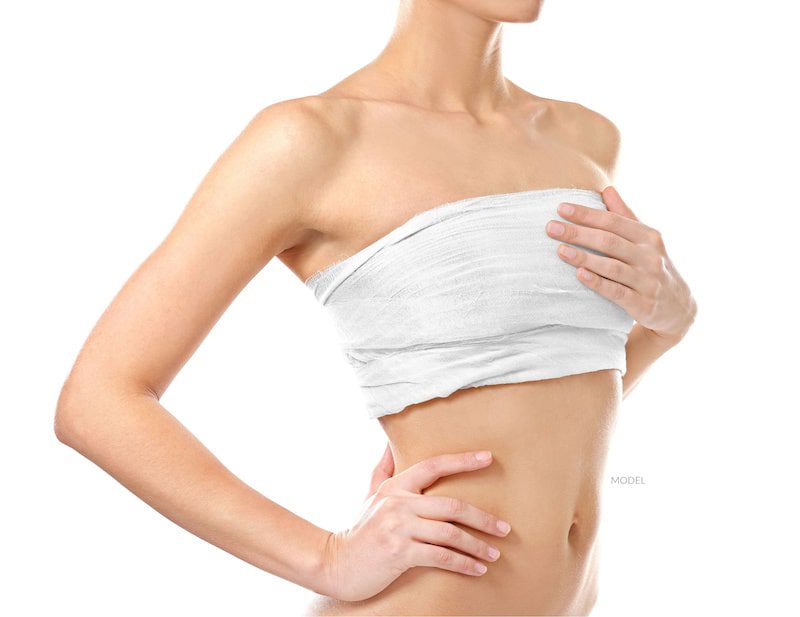 Receiving breast implants to gain or restore volume is a highly effective method of improving your figure and can often be performed at the same time as your tummy tuck. In fact, combining a tummy tuck with breast augmentation is the definition of a Mommy Makeover.
Breast implants are available in various materials and shapes, with options for placement and incision type.
3. Breast Reduction With a Lift
For women who want to reduce the size of their breasts, breast reduction is another way to customize a Mommy Makeover. This procedure often includes a breast lift to restore firmness and reposition the nipples. 
If you are happy with the size of your breasts and sagging is your main concern, you can opt to add only a breast lift to your tummy tuck.
4. Skin Tightening
With
Renuvion®
While most loose skin after weight loss and pregnancy occurs around the belly, other areas are bound to lack the same elasticity they once had.
Renuvion® J-Plasma® combines helium plasma with radio frequency (RF) energy to tighten skin on the neck, face, or body. Renuvion® J-Plasma® triggers collagen production and cellular rejuvenation without causing trauma to the surrounding tissues.
5. Emsculpt Neo®
Emsculpt Neo® is designed to build muscle while simultaneously burning fat. This treatment can help you achieve more defined abs, and with the new Emsculpt Neo® applicators, patients can also tone their biceps, triceps, buttocks, thighs, and calves.
HIFEM® (High-Intensity Focused Electromagnetic) technology delivers powerful electromagnetic energy into the targeted muscles, causing them to contract. Patients can relax during treatment and enjoy their toned results afterward.
Due to the nature of this treatment, patients will need to be fully recovered from their tummy tuck before they consider an Emsculpt Neo® treatment. This can be up to a year after the initial tummy tuck.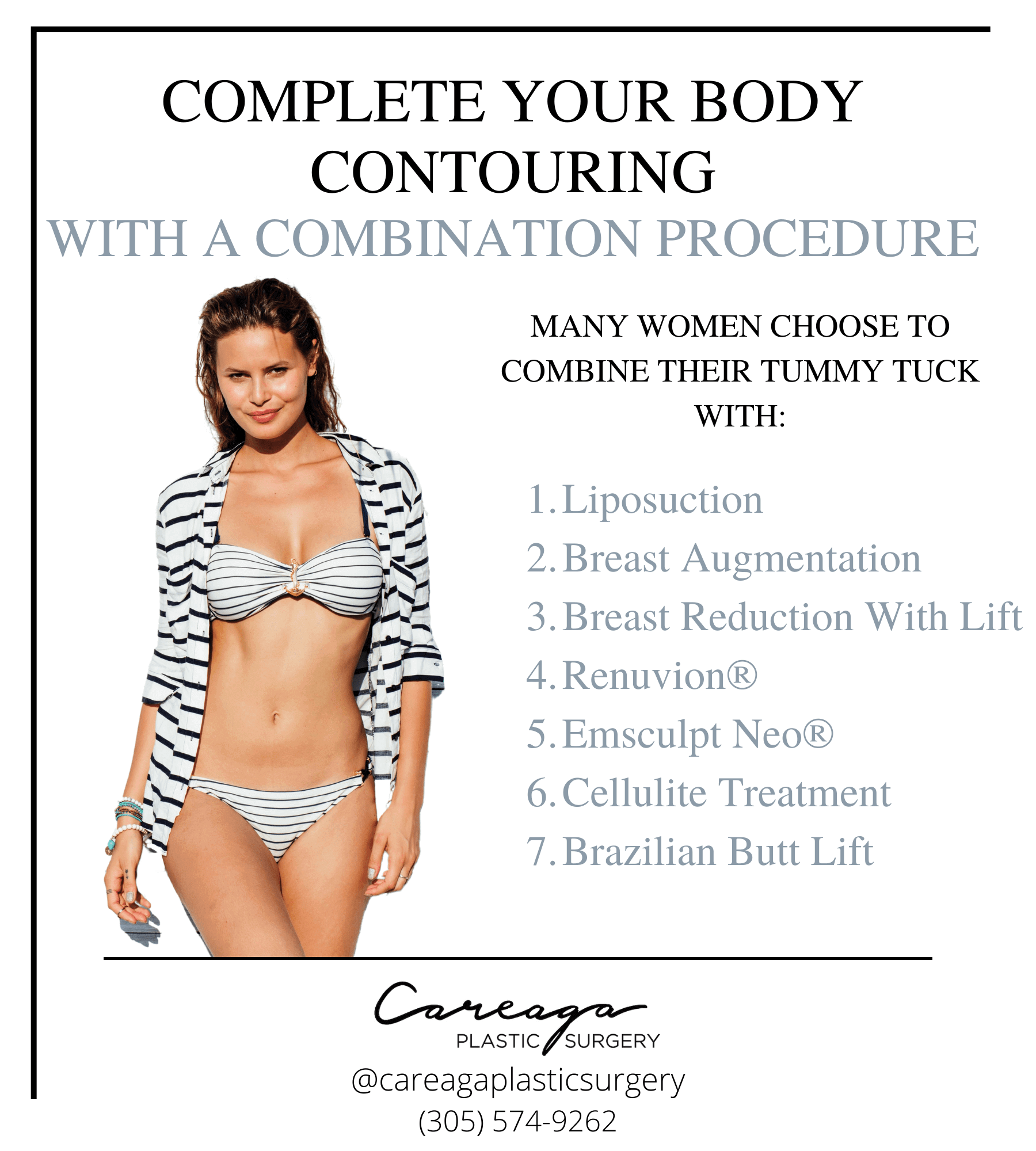 6. Cellulite Treatment
Cellulaze™ is an FDA-approved surgical technique that uses laser technology to treat cellulite in various body areas, destroying the structural elements that cause cellulite and providing effective recontouring with smooth results.
Avéli™ is a non-surgical cellulite treatment that minimizes the unwanted pockmarks by severing the connective bands responsible for cellulite.
If you prefer an non-invasive option, Qwo® is an FDA-approved injectable treatment designed to treat serious cases of cellulite in the buttocks by targeting and releasing the fibrous bands that cause cellulite. 
7. Brazilian Butt Lift | BBL
If, after you have fully recovered from abdominoplasty, you find your buttocks to be flat or out of shape, a Brazilian Butt Lift can do wonders to enhance your shape. 
However, because BBL is complicated, it is crucial to choose a qualified, board-certified surgeon specializing in Brazilian Butt Lifts to perform your procedure.
BBL uses fat from another area of your body in shaping and lifting your buttocks to help you complete your transformation. A BBL will not be performed at the same time as your tummy tuck, but can be done as a separate surgery once you have healed.
If you are near Miami, Florida, Dr. Durand and Dr. Careaga are top BBL (Brazilian Butt Lift) specialists.
Careaga Plastic Surgery | Your Miami Tummy Tuck and Cosmetic Surgery Experts
If you are interested in undergoing abdominoplasty or another cosmetic procedure in Miami, Florida, call Careaga Plastic Surgery today at (305) 960-7511 for compassionate, quality surgical care.