5 Top Skin Treatments and How to Choose the One That's Right for You
Posted January 10, 2023 in Skin Care
4 Minute Read:
Most of us deal with skin problems from time to time, and many people have chronic, persistent, or difficult-to-treat conditions. Even those who are lucky enough to have "perfect" skin in their youth will eventually find that sun exposure and normal aging catches up to them.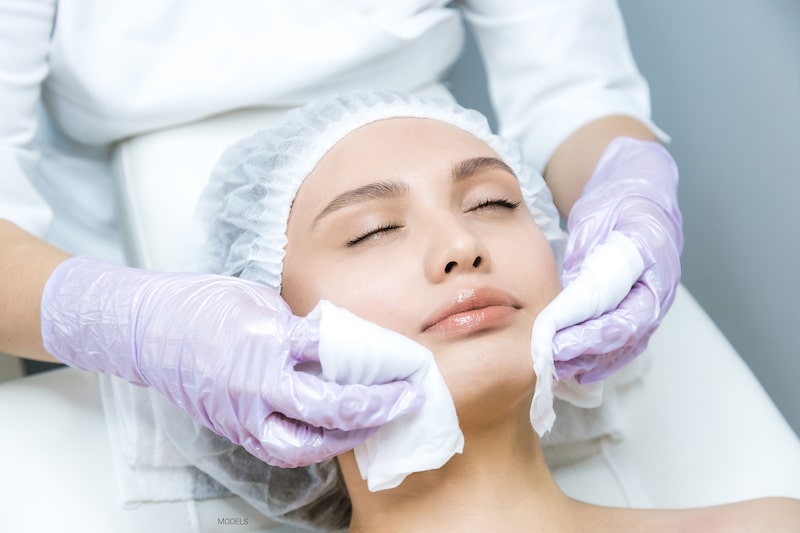 Thankfully, there are several effective non-invasive and minimally invasive treatments designed to address a wide range of skin concerns.
Common Skin Conditions Affecting Men & Women
The following skin problems commonly bring individuals to the doctor or medspa:
Oily skin – Large pores, whiteheads, blackheads, and acne are caused by oils trapped in follicles.
Texture – Wrinkles, lines, sagging, and unbalanced texture are caused by aging and sun damage.
Discoloration – Can be caused by genetics, inflammation, hormonal fluctuations, sun exposure, previous skin injuries, rosacea, hyperpigmentation, and autoimmune diseases.
If you are experiencing any of these skin problems, check out the top five treatment categories (and multiple options) that can restore optimal skin health and reduce or eliminate imperfections.
Which of These Top 5 Skin Treatments Will Work Best for You?
Facials
There are a variety of facials that can improve your skin. Some of these include:
Deep pore cleansing facial – This facial detoxifies skin through deep exfoliation. Clogged pores, blackheads, pimples, and milia are eradicated to prepare your skin for the recommended regimen that controls oily skin and future breakouts.
Vitamin C facial – This facial can reawaken and brighten a dull complexion with instant hydration while introducing the properties of vitamin C for more vibrant and radiant skin.
Oxygen facial – Highly pressurized oxygen infused with botanical extracts nourishes and hydrates skin to calm and cool irritated and very dry skin.
HydraFacial® – This unique and powerful facial treatment exfoliates, nourishes, and rejuvenates with super serums that contain antioxidants and peptides for healthier-looking and glowing skin.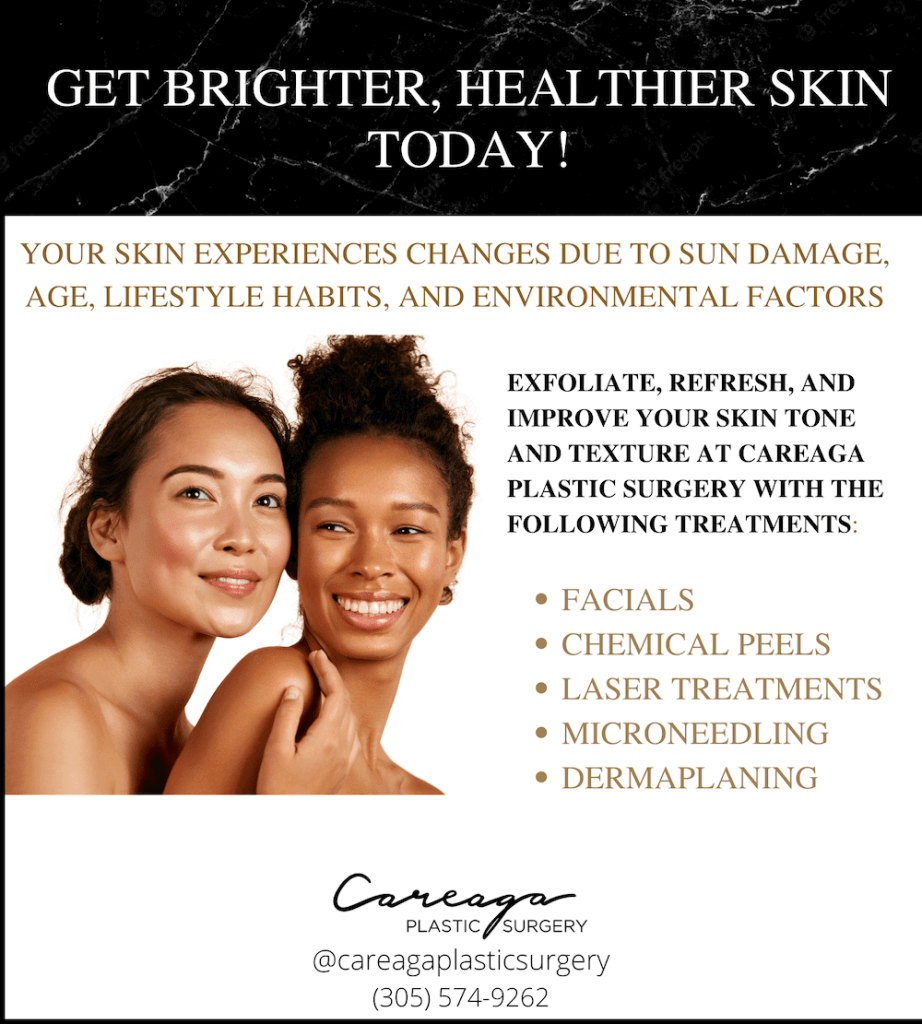 Facials are perfect for oily, dry, dull, and sun-damaged skin.
Chemical Peels
Medical-grade peels come in various strengths to reduce pores, hyperpigmentation, fine lines, and wrinkles due to sun damage and aging. These peels can be customized for deep or superficial treatment.
Chemical peels are great for addressing discoloration and skin texture issues.
Lunchtime peel – This fast but effective exfoliation is the perfect pick-me-up for skin and can be repeated periodically to help your skin stay clear, bright, and radiant.
Lunchtime peels can help the skin remain healthy when combined with sun protection and a suitable moisturizer.
Red Carpet Peel – This anti-aging peel cleanses, detoxifies, lifts, and hydrates skin for dramatic rejuvenating results to leave you looking your best. This is specially designed for use before a special occasion.
Dermaplaning
Dermaplaning is an exfoliating treatment that uses a medical-grade scalpel to remove the top skin layers and dead cells that make your complexion dull. This results in fresh, softer, and glowing skin that is receptive to an appropriate daily skin routine.
Dermaplaning also removes peach fuzz from the face, making it smoother.
Microneedling With & Without PRP
Microneedling, also known as collagen induction therapy, creates micro-injuries in the skin to activate a healing response and generate increased collagen production. This results in healthier, more supple, and younger-looking skin.
Growth factors and potent serums can also be delivered through the tiny holes microneedling produces to hydrate and strengthen skin.
Microneedling improves visible signs of aging, acne scars, discoloration, and laxity, resulting in healthier skin.
Platelet-rich plasma (PRP) uses the regenerative properties in your blood plasma to treat hyperpigmentation, wrinkles, fine lines, and even dark circles under the eyes. This can be added to your microneedling to improve results further.
Adding PRP to microneedling offers faster, more dramatic results.
Laser Treatments
Fractional and CO₂ laser treatments are customized to treat a range of skin concerns and remove unwanted hair. Laser treatments can significantly reduce the appearance of acne scarring, hyperpigmentation, spider veins, wrinkles, and sagging skin.
Lasers are best for problems with skin tone, texture, and discoloration.
Non-surgical Skin Treatments in Miami, FL
The medspa at Careaga Plastic Surgery was created to provide the top non-surgical skin and body treatments for patients in and near Miami, Florida, and is overseen by two respected, board-certified plastic surgeons and a highly skilled aesthetician.
Call our Coral Gables location at (305) 615-4987 to learn more about how our Miami skin treatments can address cosmetic imperfections that affect your appearance and confidence.