5 Ways Platelet-Rich Plasma (PRP) Can Significantly Improve Your Skin and Hair
Posted January 03, 2023 in PRP Hair Restoration, Skin Health
4 Minute Read:
Advancements in cosmetic technology are continuously happening, which means that we are able to help correct aesthetic issues more comprehensively than ever before to help patients look and feel their absolute best. And one of the most significant improvements over the last few decades is the use of platelet-rich plasma (PRP) for both the skin and hair.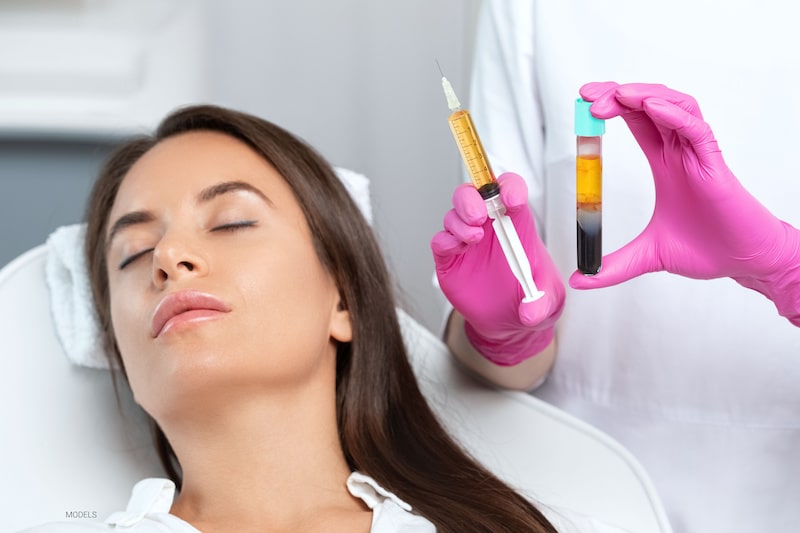 Not only is PRP effective in helping men and women achieve the aesthetic appearances they desire, but PRP is a versatile treatment that can be applied topically, injected into the skin, applied to the scalp, and combined with other procedures, such as microneedling.
This blog will explore PRP to discuss just how effective this treatment is for men and women of all ages!
What Is PRP?
Platelet-rich plasma is found naturally in your blood. This solution of platelets and growth factors aid our bodies in skin rejuvenation and hair growth.
How Is a PRP Treatment Done?
As noted above, there are several different ways that PRP can be applied to your body. However, whether the PRP is used topically or injected directly into your body, the first step is the extraction of the platelets from your body.
PRP is found in our blood.
This means that blood will first be drawn from your body. This extracted blood will be placed in a centrifuge machine to separate the PRP. The concentrated PRP is then ready to be applied to your specific treatment area to help your skin, hair, and/or tissues repair and rejuvenate.
How Can PRP Treatments Help You?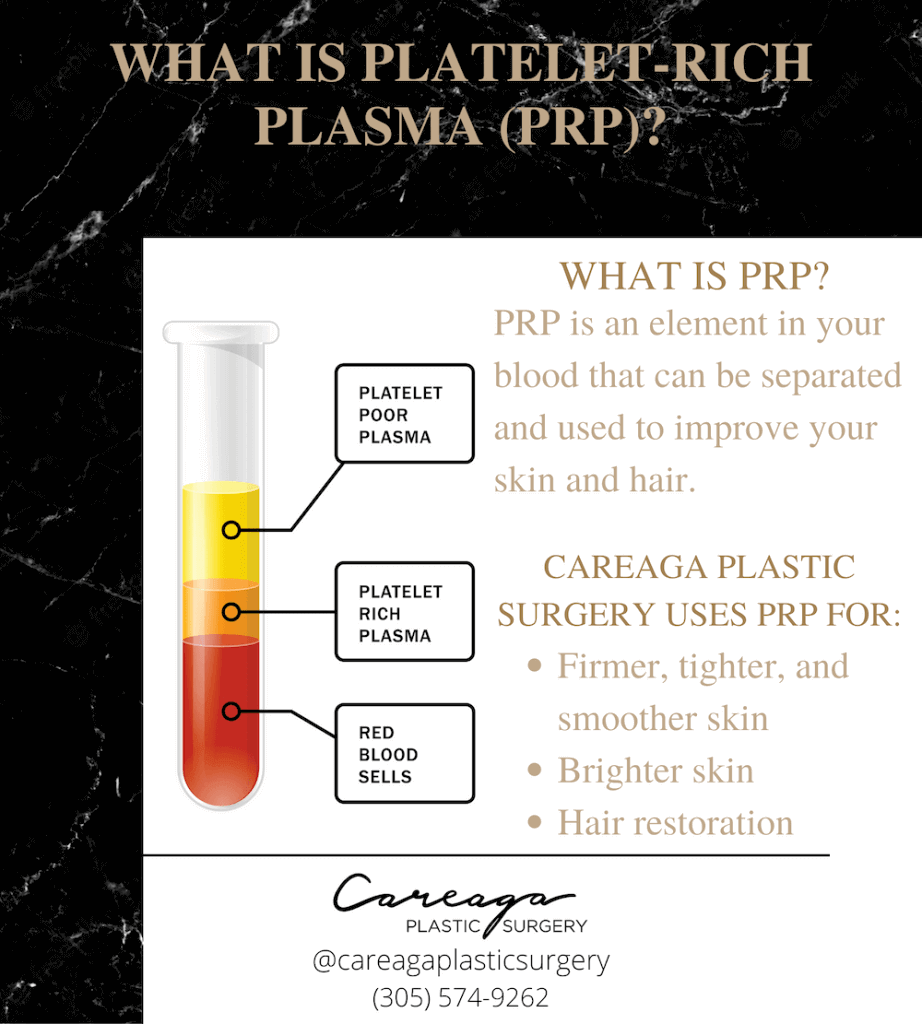 Though the benefits of PRP are numerous, below are five of the most dramatic ways that PRP can help you achieve the cosmetic look and feel you want so that you can have improved confidence and comfort with your body, skin, and hair.
1. Firmer Skin
Collagen is a natural protein in the skin that is responsible for the strength and overall health of the skin. So, less collagen can cause our skin to become lax and sag.
The good news is that PRP actively stimulates the production of dermal collagen to help give you firmer skin that can help you look younger!
2. Reduce Wrinkles
As we age, the amount of collagen and elastin in our skin decreases, causing our skin to develop wrinkles and fine lines.
These age-related concerns can make us look older than we actually are, which can make us feel self-conscious about our appearance. However, in addition to stimulating collagen production, PRP can help increase the amount of elastin in our skin, which is important since elastin is the protein responsible for the elasticity of our skin.
So, with more collagen and elastin, you can look forward to noticeably smoother skin.
3. Improved Complexion
Many people suffer from skin blemishes, such as rosacea, acne, and pigmentation issues (hyperpigmentation and hypopigmentation).
Since PRP treatments actively stimulate the amount of collagen in your skin (which improves the overall health of the skin), you can look forward to clearer skin, with improved texture and tone.
4. Reduced Appearance of Scars
Similar to helping with complexion issues in the skin, PRP can minimize the appearance of scars on the skin, such as acne scars. The increased collagen and elastin helps to strengthen and thicken the skin by allowing healthy cell growth in the treated area, which can help to limit the appearance of acne scars.
5. Hair Growth
One of the newest and most promising uses for PRP is hair rejuvenation treatments.
For hair rejuvenation, the PRP is injected directly into the scalp. The PRP works to promote healing in damaged and dormant hair follicles. Not only can this procedure help to promote hair growth in balding areas, but your hair can be thicker and stronger than ever before.
After your PRP hair rejuvenation treatment, you can look forward to running your hands through your luscious locks!
Interested in Learning More About PRP Treatments in Miami, FL?
If you are interested in learning more about platelet-rich plasma and the many benefits it offers to women and men, or if you have questions about any of the other treatments we offer in Miami, Florida, then call Careaga Plastic Surgery at (305) 574-9262 or fill out our online contact form to learn more.