3 Steps to Flawless, Summer-Worthy Legs
Posted April 18, 2022 in Sclerotherapy
3 Minute Read: 
No Miami summer is complete without days on the beach, afternoons by the poolside, and evenings on the town. And no one wants to spend these days having to cover their legs with anything besides sunscreen.
Unfortunately, spider veins can complicate these plans. Spider and varicose veins can develop at any time. They may be genetic, they may be due to an injury, or they may be due to weight fluctuations. Whatever the reason, they are unsightly, and many women (and men) wouldn't mind getting rid of them. 
If you struggle with spider veins and are tired of hiding your legs, sclerotherapy is the easiest way to correct this common condition before summertime.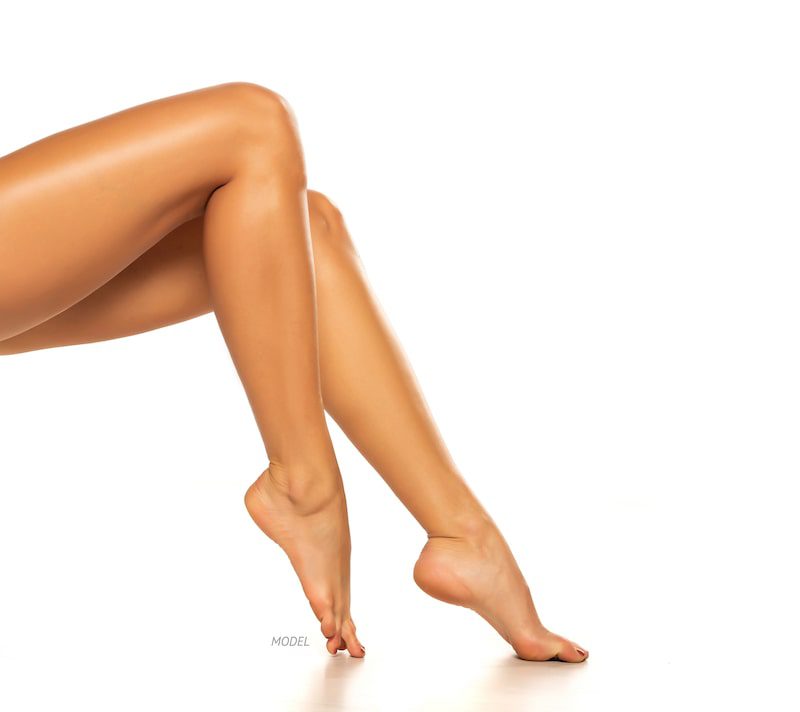 Sclerotherapy is so simple that you can follow these three steps to beautiful results and be eager to show off your legs. 
1. Schedule a Sclerotherapy Consultation
Scheduling a consultation with a qualified provider is your first step to understanding the treatment and everything it entails. 
An in-depth consultation consists of you explaining your concerns and goals so that the professionals can address them clearly.
If you want to be sure you are receiving the highest care, why not call Careaga Plastic Surgery? Here you know that a highly esteemed, skilled team of providers ready to assist you in your cosmetic needs in Miami, Florida.
2. Receive Treatment With
Asclera® (Polidocanol)
Sclerotherapy treats spider veins (and some varicose veins) by injecting a safe medication into the vein, causing it to be reabsorbed by the body. 
This process reroutes the blood into deeper veins (that are not visible) while the visible veins fade away. Asclera® is the new standard treatment because of its advantages over hypertonic saline, which most providers previously used.
Hypertonic saline can cause burning and scarring in some cases. Asclera® contains Polidocanol and an anesthetic component to counteract discomfort. This injection works by breaking down the blood vessel lining, which is cleared naturally by the body.
It typically takes three to five treatments to achieve ideal results, and trials have shown that Asclera® leads to significantly less irritation, pain, and scarring than other sclerotherapy options.
3. Wait Three to Six Weeks for the Final Results
While results can take longer (in some rare cases), you can expect to see significant results by week three and final results by week six.
That's it! After a few weeks, you can hit the beach, the tennis court, or your front yard with legs you can be proud of!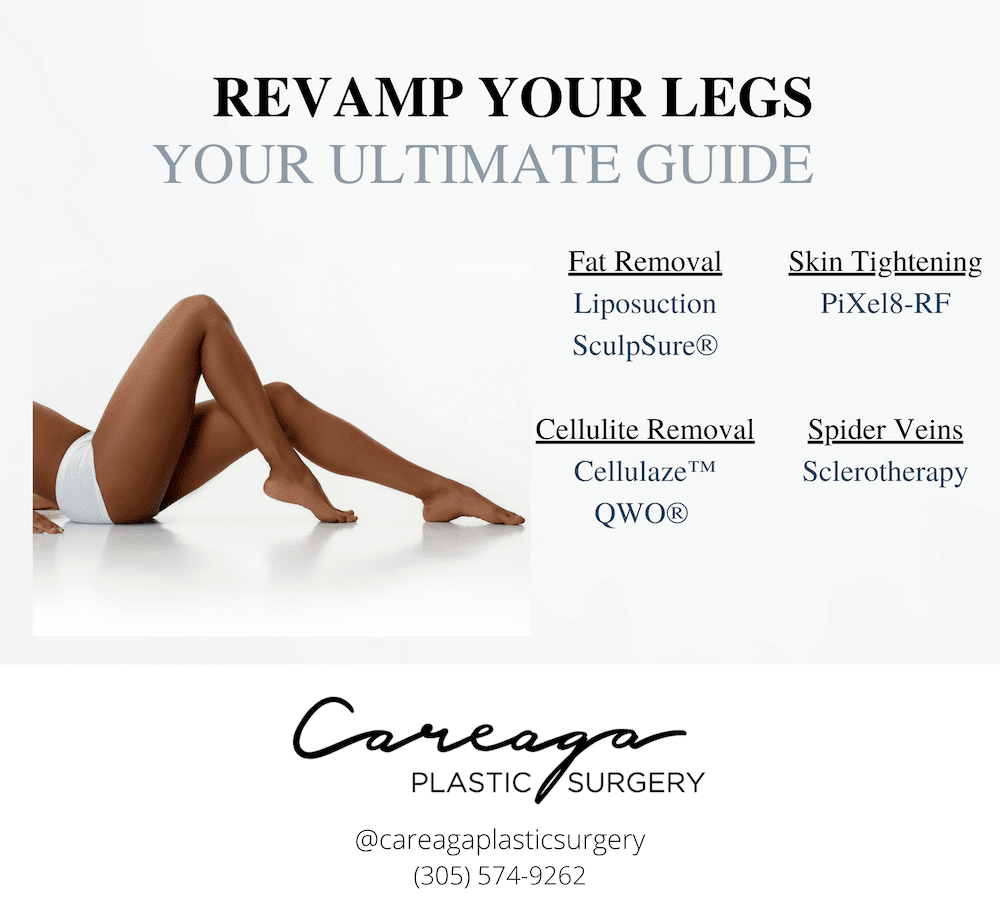 Combining Sclerotherapy With Other Cosmetic Treatments
If you want to be ready for summer or any significant event and have other aesthetic concerns you'd like to address beforehand, there are a number of other procedures that Careaga Plastic Surgery provides. One or more of the following treatments can be combined with Asclera® for a more complete makeover depending on your personal goals.
Liposuction

– To

remove stubborn fat

on most areas of the body.

Cellulaze™

or

QWO®

– To treat

cellulite

in the buttocks and thighs.

Injectables

– To treat a range of skin flaws, including

wrinkles, lines

, and more.
Interested in Learning More About Treating Spider Veins in
Miami, FL
?
If you are interested in learning more about the various procedures and treatments available to help correct spider veins in Miami, Florida, please call us at (305) 960-7511 or fill out our online contact form.