Top 5 Reasons for Mature Women to Consider Breast Augmentation
Posted November 16, 2022 in Breast Augmentation
3 Minute Read:
Breast augmentation is the most popular cosmetic surgery among young women with naturally small breasts. However, breast augmentation is not reserved for young adults. In fact, older women can benefit immensely from this procedure as well.
If you're aged 40 or above and in good overall health, breast augmentation can provide a number of benefits.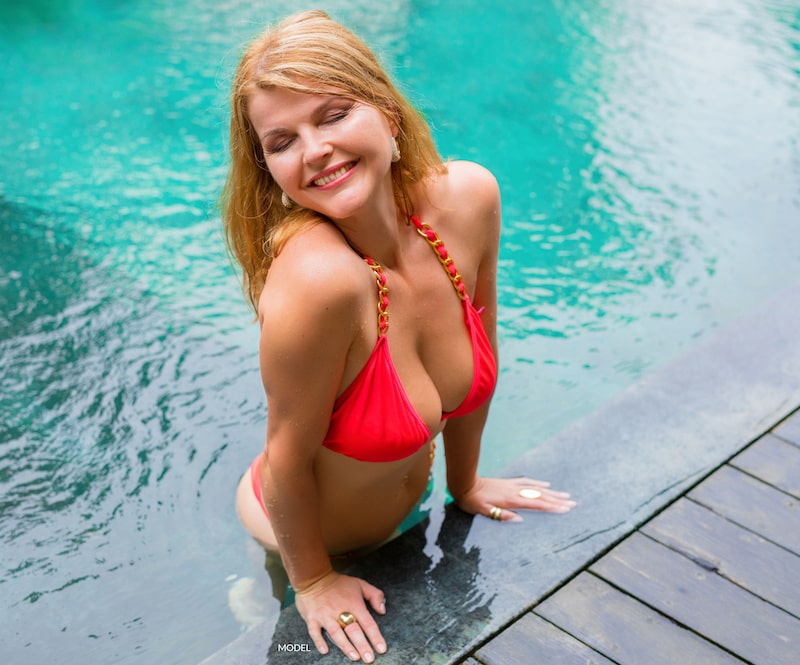 1. Significantly Enhance Your Figure
Breast implants can improve your shape and confidence!
Firm, appropriately sized breasts provide a natural and sensual feminine figure while allowing you to look fabulous in your favorite dresses, blouses, and sweaters.
2. Add Volume and Firmness to Deflated or Sagging Breasts
Many women lose breast volume in response to pregnancy/breastfeeding, weight loss, and age. This leads to a deflated appearance and unwanted ptosis (sagging). Breast augmentation restores lost volume and can correct droopy breasts when combined with a breast lift.
3. Helps You Focus on Your Needs
If you're like most women, you've spent a lot of time attending to the wants of others. Once you reach a more mature age, you owe it to yourself to pay attention to your personal needs and desires, and this includes desired changes to your body.
While your physical health comes first, addressing cosmetic concerns, like the appearance of your breasts, can also have a positive effect on your well-being.
4. Boost Your Confidence and Improve Your Body Image
Women have an intimate relationship with their breasts. Seeing and feeling them develop, breastfeeding, and seeing them change over the years are all common experiences that most women go through.
Enhancing your breasts can help you feel more confident about them and your body as a whole.
5. No Need to Worry About Pregnancy Affecting Your Results
Young women not planning to have children anytime soon are great candidates for breast augmentation, but older women who are already finished having kids might be even better!
Because pregnancy and nursing a child have adverse effects on both natural and augmented breasts, receiving implants after having kids is ideal.
Today's Breast Implant Options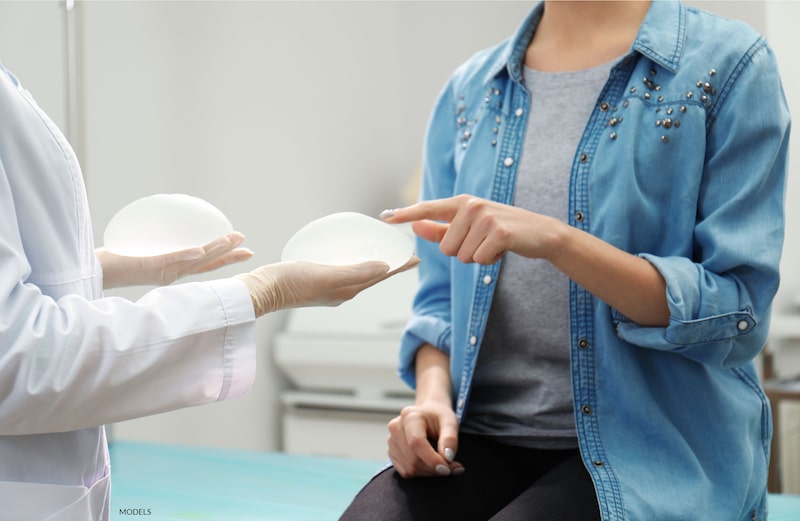 Now that you understand the many reasons mature women might want to undergo breast augmentation, consider the following options currently available for you:
Size – Breast implants come in many sizes to compliment your frame and improve your body contours.
Material – Breast implants are made of a silicone shell with your choice of silicone gel or saline.
Shape – Breast implants can be round or teardrop shaped to provide better cleavage or more natural-looking results.
Incision – The inframammary incision is the most popular incision type as it can accommodate saline or silicone implants and is hidden along the breast crease; however, other incision options may be available
Placement – Your surgeon may recommend placing your implants above (subglandular) or below the muscle (submuscular), depending on your build and lifestyle.
Breast Augmentation in Miami, Fl
If you're near Miami, Florida, and considering breast augmentation, let the experienced, skilled, and board-certified plastic surgeons at Careaga Plastic Surgery help you find the cosmetic breast procedure options that will deliver your desired results.
Our Coral Gables practice is equipped with Crisalix, a state-of-the-art 3D results simulator that allows you to preview your breast augmentation results based on your chosen size, shape, and placement.
Call Careaga Plastic Surgery today at (305) 960-7511 for answers to your questions or to schedule a consultation.