Is 3D-Imaging the Future of Plastic Surgery? How This Technology Helps You Make More Informed Plastic Surgery Decisions
Posted November 19, 2020 in 3D Imaging, Breast Augmentation
2 Minute Read: 
One of the most considerable barriers to going through with a breast implant procedure is the unknown about how the final results will look on you. Sure, you can view the doctor's previous work and discuss exactly what you want, but for many people, it still feels like there is a risk of the unknown. Now, with 3D imaging, that risk is gone. 3D imaging technology allows you to see yourself with the changes before they actually happen.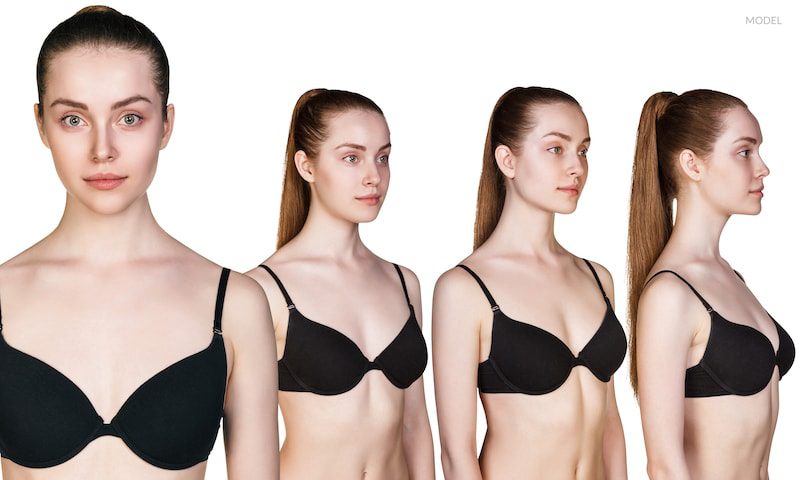 Once you have decided you want to move forward with a breast procedure, the next big step is deciding on the details. You might think you know what cup sizes, volumes, and shapes you want, but you could be wrong. How many times have you seen a dress on a mannequin but then when you've tried it on, you've realized it doesn't work for your body frame? Well, the same is true with breast implants.
How Can 3D Imaging Help with Breast Surgery Decisions?
3D imaging allows you to see exactly how your results will look on you. This will enable patients to make more informed breast surgery decisions to be happy with the final product and avoid unnecessary revision surgeries.
At a 3D consultation, you will be able to choose from a broad range of implant types, sizes, and surgery techniques. This will allow you to visualize your new body to see the breast implants that work well with your body size and shape. Additionally, you can take that image and share it with friends and family to get different opinions.
How Does 3D Imaging Work?
A 3D imaging device (Crisalex virtual aesthetics) scans your body and takes photographs from many different angles. Next, computer software uses the pictures to create a 3D model of your body. After this, your plastic surgeon can virtually try on different implant types and sizes to show you what your options are.
Understanding Breast Cup Sizes Versus Volume
Interestingly, 3D imaging for breast augmentation is done in cubic centimeters (cc) of volume. This is because there is no standardization when it comes to breast cup sizes. A "C" cup at one retailer might be a "D" in another. A woman may want a full "B" cup, but it will take some playing around with the CC measurements to precisely determine what size implant is necessary.
Book Your 3D Imaging Breast Augmentation Consultation
Careaga Plastic Surgery is now providing virtual 3D simulations of plastic surgery procedures such as breast augmentation. Patients can feel confident in the choices they are making for their cosmetic surgeries. 
Discover your new you during a consultation with Careaga Plastic Surgery.
Interested in Learning More?
Book an appointment with Careaga Plastic Surgery today by calling (305) 574-9262 or filling out the online contact form.