Why Do New Dads Gain Weight?
Posted October 12, 2021 in Daddy Makeover
3 Minute Read: 
Studies have shown that the "dad bod" is real — and it's common. One study found that new dads that live at home with their child see an average of a 2.6 percent increase in their BMIs. 
Even new dads that don't live with their children see a two percent increase. This translates to an average of 3.3 to 4.4. pounds for a six-foot-tall father.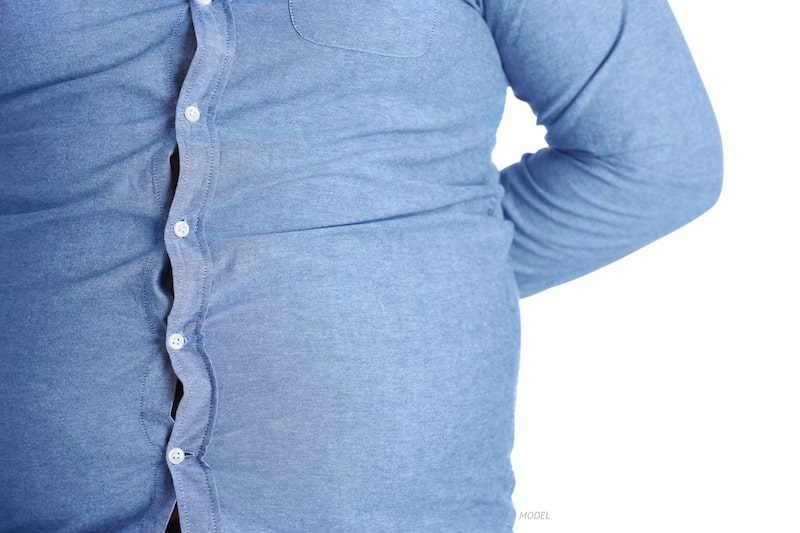 So, why does it happen, and what can fathers do about it? Keep reading to find out the answers!
Why Do New Dads Gain Weight?
There are a few reasons why new dads may gain weight. The most obvious answer is that they're likely getting less sleep, which is known to make people eat more. Additionally, new fathers become significantly busier taking care of their children. As a result, they don't have time to exercise. 
One study found that the average new dad sees his weekly exercise go down by five hours.
Lastly, new fathers can experience stress and depression with all the changes in their homes. Both of these psychological conditions can cause people to overeat and result in weight gain.
Unfortunately, gaining weight can have a dramatically negative effect on a person's self-esteem. 
Luckily, there are solutions out there beyond exercise and a healthy diet (which, as a new father, you simply might not have time for).
What Is a Daddy Makeover?
While most people have heard of the "Mommy Makeover," fewer know about the "Daddy Makeover" or the "Daddy Do-over."  Although the father does not carry or give birth to the child, his body can still change. A Daddy Makeover is a term used to describe a combination of male plastic surgery procedures. A typical Daddy Makeover may include a tummy tuck, male breast reduction surgery, and more. 
Ultimately, it's a custom package of surgeries based on the patient's needs. Just like a Mommy Makeover, the goal of a Daddy Makeover is to get the body contoured and back to what it was before the baby.
Is a Daddy Makeover Right for Me?
A Daddy Makeover is a customizable package, so you can create exactly what you need. If you are uncertain if the procedure is right for you, consider booking a consultation with Dr. Careaga or Dr. Durand. 
During the consultation, your plastic surgeon will walk you through your options, as well as address any concerns or questions you may have.
Curious About Your Results?
If you are interested in seeing how Dr. Careaga and Dr. Durand have helped their previous patients gain the physiques they desire, visit our daddy makeover before and after gallery today!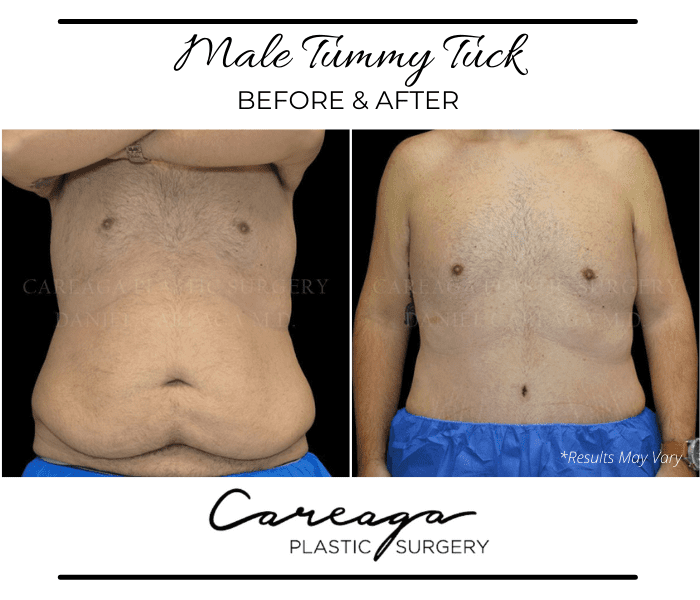 Interested in a Daddy Makeover With Careaga Plastic Surgery?
The team at Careaga Plastic Surgery understands that happy parents are essential for a child's happiness. Give yourself this gift and consider a Daddy Makeover to get your body back. This is an investment in yourself and your happiness.
Book a consultation today by calling (305) 574-9262 or filling out this form.