What Are the Best Skin Care Practices in Your 20s?
Posted February 22, 2022 in Skin Care, Skin Health
3 Minute Read: 
Aging is natural and inevitable. People commonly develop signs of aging throughout the years including facial wrinkles, fine lines, and pigment irregularities. 
However, in today's fast-paced environment, it's difficult to avoid all the environmental factors that impact your skin health. And beyond that, many young women and men do not think about protecting their skin until after the damage has already been done.
To give your skin the best chance as it ages, starting a skin care maintenance routine (including proper activities, at-home products, and in-office treatments) is important as early as your 20s.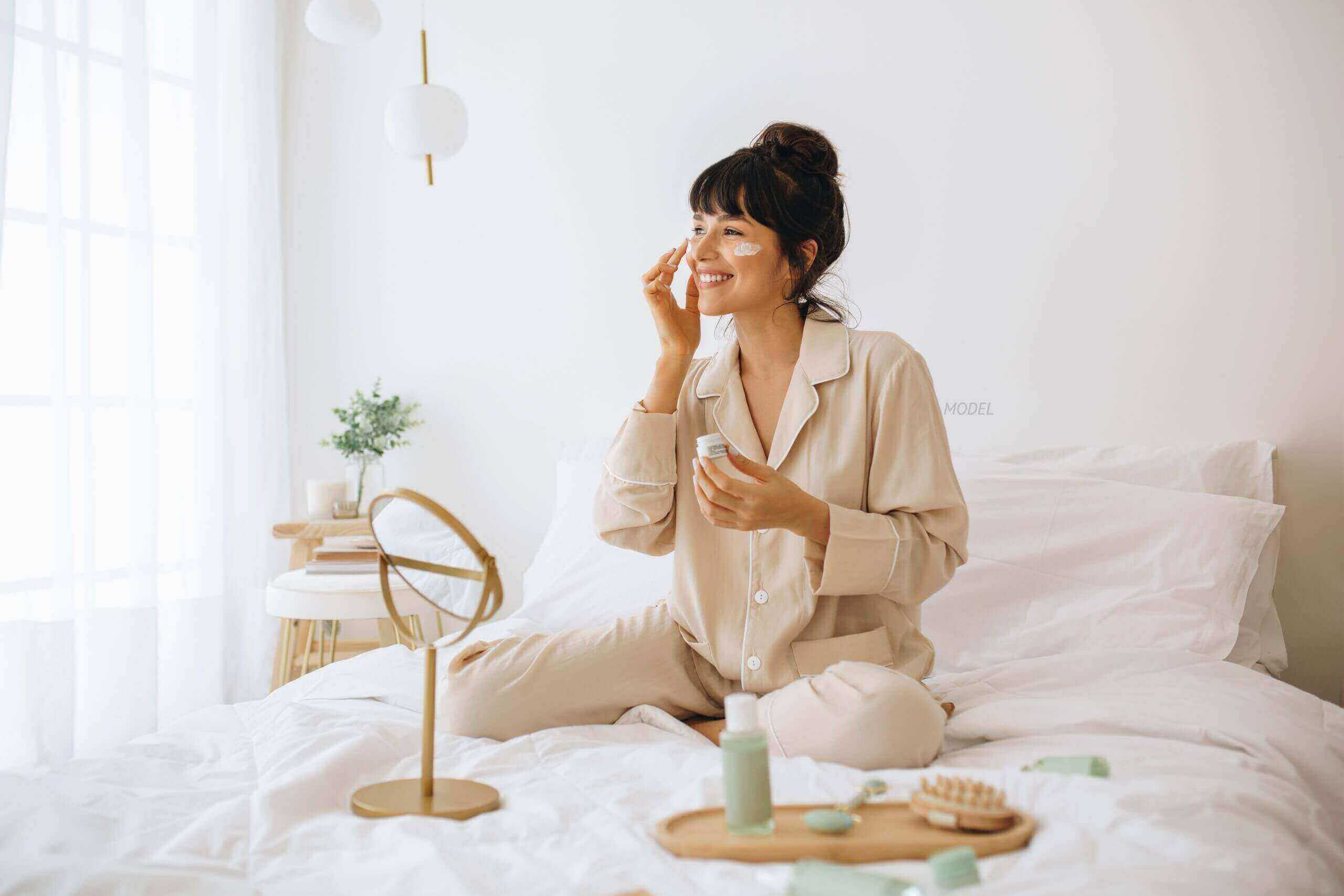 Top Skin Health Tips to Follow in your 20s
Sun Protection
Regardless of where you live (but even more important if you are a Miami local), you cannot ignore sun protection, even in your 20s.
Sure, sun protection doesn't mean you'll stay young forever, but a large percentage of aging signs occur because of exposure to harmful UV rays.
Sun exposure can also cause your acne scars to darken, enhance the likelihood of skin cancer, and lead to stubborn hyperpigmentation. 
Use a broad-spectrum SPF and wear hats, sunglasses, and cover-ups when possible.
Exercise, Hydrate, and Diet
While this may sound obvious, a healthy lifestyle can be a great way to care for your skin. Ensure you eat fresh foods daily, exercise, and drink a lot of water. 
Remember, your beauty doesn't just come from what you apply to your skin but also from within. Hydration is one of the best ways to keep your skin moisturized. Regular exercise allows your body to flush out toxins and enhances blood circulation to keep your skin healthy. And a healthy diet provides your tissues with the nutrients it needs to remain strong and thrive.
Get Enough Sleep
Do you get enough sleep daily? If not, it's time you consider it because it's a great way to cope with aging. Skin healing and regeneration happen when you're asleep, meaning your skincare should start during bedtime. During sleep, ingredients penetrate the skin deeply, and there's no sun exposure, making it the best time to treat problematic areas.
SkinCare Products
High-quality skin care products are not simply reserved for after the lines, wrinkles, and sunspots arrive. Starting a diligent at-home skin care program early is a great way to ensure that your skin remains clean and moisturized.
In addition, be sure to wash and remove your makeup every night before you go to bed.
Use In-Office Treatments to Your Advantage
When many people think of non-surgical cosmetic treatments, their first thought goes to non-surgical injectable treatments, like BOTOX® Cosmetic or dermal fillers, and laser treatments. However, this is far from a complete list. 
Many cosmetic treatments, including facials, chemical peels, microdermabrasion, and facial massages, can be beneficial at any age, including your 20s. 
At Careaga Plastic Surgery, our skin care specialists offer a range of cosmetic treatments to maintain and help restore skin health. 
Some of these treatments include:
Deep pore cleansing facial

Vitamin C facial

Chemical peels (including the Lunchtime Peel and Red Carpet Peel)

Microdermabrasion

Dermaplaning

And many more
Have Acne-Prone Skin? Consider an Oxygen Facial
Are you in your 20s and still struggling with acne? This can be debilitating, but you can use an oxygen facial to help with acne. This treatment uses vitamins, oxygen infusion technology, extractions, and steam to encourage the growth of collagen and new cells. It's an excellent treatment option for individuals with blackheads or acne-prone skin.
If you've acne problems, you want to try this facial because it focuses on extraction to open up clogged pores and remove impurities. The oxygen infusion is essential for eliminating toxins, killing acne-causing bacteria, and tightening enlarged pores to prevent any future problems and help you achieve long-lasting, radiant skin.
Speak to Skin Care Experts Today
Your skin care routine should begin as early as possible. These tips can help you achieve your desired results. If you need professional treatment, do not hesitate to make an appointment with our experts at (305) 574-9262.