Need a Skin Pick-Me-Up? Consider a HydraFacial®
Posted January 18, 2022 in Facial Rejuvenation, Facials
2 Minute Read: 
Is the winter weather drying your skin out?
The HydraFacial® is an advanced skin care treatment offered in plastic surgery facilities to treat skin imperfections such as acne, wrinkles, fine lines, and dryness.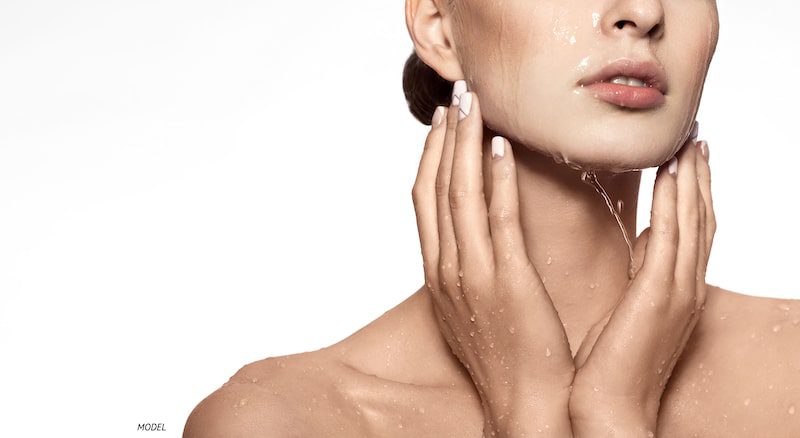 This non-invasive skin treatment may seem similar to the regular facial you get at any day spa; however, the results can be far more dramatic. This can be attributed to the use of a mechanized wand to exfoliate and give your skin a deep clean while delivering customized serums.
What Are the Benefits of the HydraFacial®?
Getting a HydraFacial® can benefit you in many ways. 
For instance, it can keep your skin looking brighter and more hydrated. It can also improve the appearance of scars and signs of aging, such as brown spots, wrinkles, and fine lines. 
Therefore, this treatment will leave you with more vibrant facial skin, which will help you look much younger. This will go a long way in boosting your self-image and self-confidence. 
In other words, the procedure will help you to feel better about yourself and the facial appearance those around you will see.
Are There Any Side-Effects?
One of the reasons HydraFacial® skin treatment is growing in popularity is that it doesn't have any serious side effects. 
You might experience irritation if your skin is reactive to customized serums, but the risk of this side-effect is minimal. Immediately after the treatment, your skin might look reddish, but the redness will subside very quickly. You will be able to wear makeup and even go back to your day-to-day routine the morning after the treatment.
Who Can Get a HydraFacial®?
Since the HydraFacial® is not associated with any serious side effects, virtually anyone can get it. The only exemptions are people with active rashes, rosacea, or sunburns. 
If you are pregnant, you should talk to your doctor before considering any cosmetic treatment, including HydraFacial®.
How Often Can You Go for a HydraFacial®?
Of course, your skin will glow and look great after a HydraFacia®l. However, the treatment is not a permanent fix for skin imperfections. 
Therefore, you will need to undergo periodic treatments for optimal results. For optimum results, you will need to get a HydraFacial® treatment every six weeks.
View this post on Instagram
Interested in a HydraFacial® in Miami?
The HydraFacial® is an advanced non-invasive facial treatment that seeks to improve fine lines, wrinkles, skin dryness, brown spots, and other skin imperfection. 
If you are looking for a HydraFacial®, Careaga Plastic Surgery is an excellent plastic surgery facility to consider. Feel free to contact us at (305) 960-7511 for more information about HydraFacial® skin treatment.