Five-Step Plan to Transform Your Post-Baby Body
Posted August 09, 2023 in Mommy Makeover, Plastic Surgery
Pregnancy and childbirth are exciting experiences, but they can leave you feeling like a stranger in your own body. You may weigh more and notice that you carry your weight differently.
At Careaga Plastic Surgery, we believe that every woman should feel comfortable and confident after pregnancy. That's why we provide a variety of services designed to help you look and feel your best after having a baby.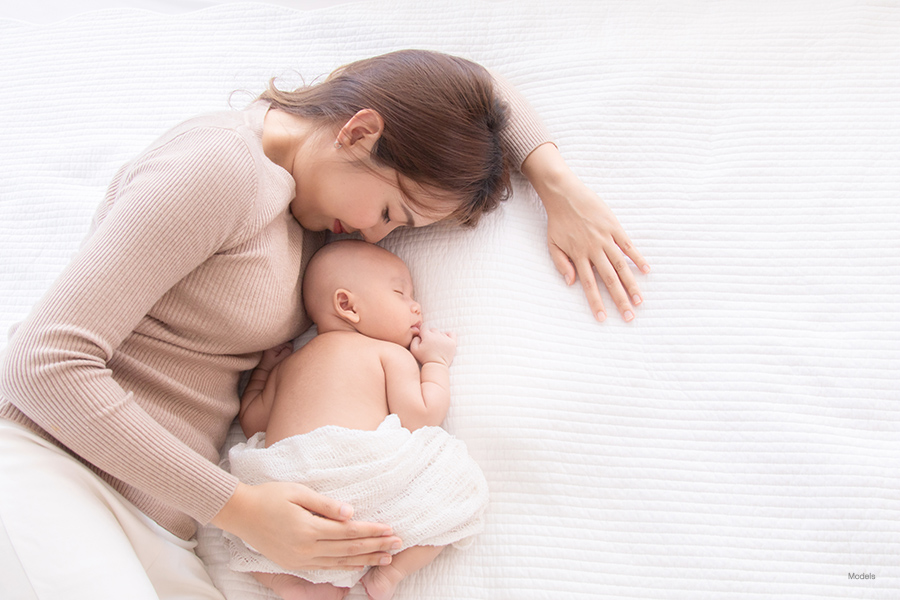 Below, we offer some tips to keep in mind when considering post-pregnancy cosmetic procedures and things to keep in mind as you move forward (both with your cosmetic enhancement and overall lifestyle).
Encourage a Healthy Pregnancy by Eating Right and Exercising
Ideally, you should be engaging in regular exercise before you get pregnant. In many cases, you can continue your preferred form of exercise as long as your doctor gives you the okay. Exercise during pregnancy helps in many ways — it gets your circulation going, boosts your mood, and helps reduce stress.
Try to get in at least 30 minutes of movement per day, whether swimming, yoga, walking, or other approved activities.
Eating a diet high in essential nutrients helps your baby's development and keeps you feeling good.
Fiber-rich foods and plenty of water help keep you from developing uncomfortable constipation, hemorrhoids, and swelling that often comes with pregnancy.
Eat several small meals of lean proteins, grains, fruit, and vegetables, as they provide essential brain-building nutrition for your growing baby. And don't be afraid to indulge your cravings every once in a while!
It's okay to gain weight during pregnancy — it's a necessary part of the process — but you should still be mindful. Eating a balanced diet and exercising regularly can help your baby grow and thrive while keeping you healthy and fit.
Continuing to Eat Healthy and Exercise After Giving Birth
Once you've given birth, your focus should be on your baby and getting used to your new routine.
While you may be thinking about getting back to your pre-pregnancy weight, the most important thing is to try and continue to eat healthy and exercise without sacrificing your sleep. Not only does lack of sleep put you in danger of injury, but it can actually hinder your weight loss by disrupting your appetite-regulating hormone levels.
Your diet should be high in lean proteins, fruits, and vegetables, and you should continue to drink lots of water. Exercise should be something that gets your heart pumping and helps you increase muscle tone.
Choosing the Right Time for Plastic Surgery
Undergoing plastic surgery takes planning, especially if you have small children. Some of the things to consider when thinking about scheduling your Mommy Makeover include:
Timing
Most plastic surgeons want you to wait at least six months after giving birth to undergo a tummy tuck and at least three to six months after stopping breastfeeding before undergoing a breast lift or breast augmentation. This allows the skin and tissue to return to normal so that you can get the best results possible from your procedures.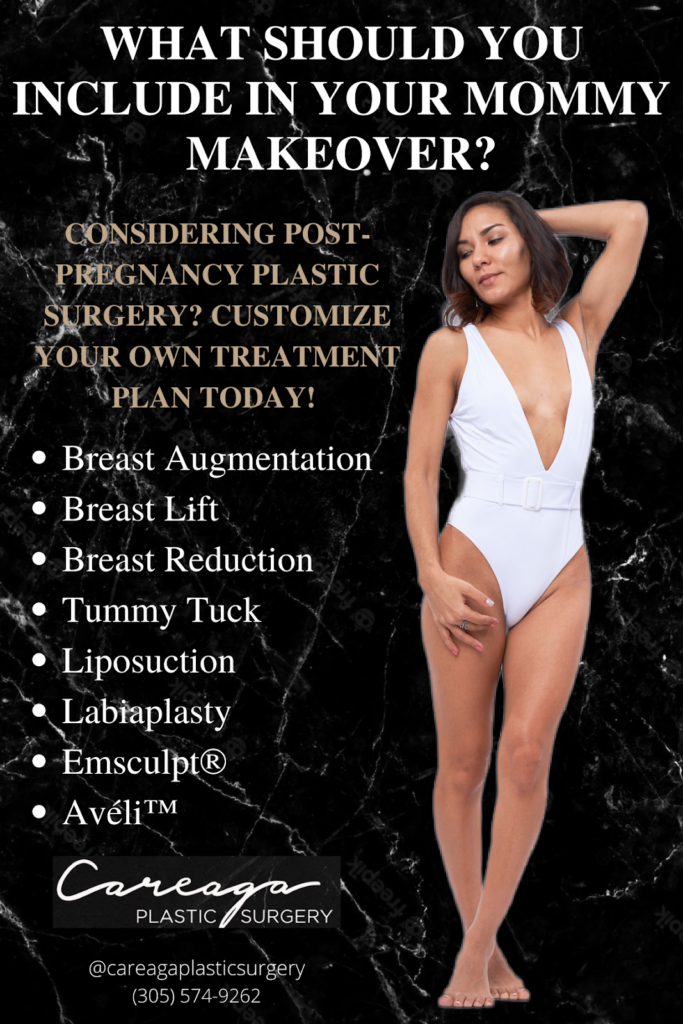 Goal Weight
Plastic surgery is not designed to be a weight loss tool. For example, while liposuction does eliminate fat, it's a way to sculpt and fine-tune your results.
To achieve optimal results, most surgeons want you to be within 25 pounds of your goal weight before undergoing a cosmetic procedure.
Recovery
Tummy tucks and breast procedures require downtime. A tummy tuck typically takes two to three months to completely heal, while breast procedures take around six weeks.
The first two weeks of recovery often require bed rest, and you are restricted from lifting more than 15 to 20 pounds, so you'll need constant help if you have small children.
Revisions
Are you done having children? While it's not a requirement to wait until after you're done having children to undergo surgery, it's typically recommended to maintain your gorgeous results.
Selecting the Right Plastic Surgeon
Choosing the right plastic surgeon is vital in the process of reclaiming your body after pregnancy. Do your research, and find a board-certified surgeon experienced in the type of surgery you want.
Schedule a consultation, ask questions, and ask to see before and after pictures of their patients. Reputable surgeons are happy to provide you with as much information as you need to make an educated decision.
Exploring Payment Options
When you go to your consultation with your surgeon, inquire about pricing and potential financing options.
Cosmetic surgery done by a skilled and knowledgeable surgeon can be pricey, but you can rest easy knowing that your procedure will be done safely and provide the results you desire.
At Careaga Plastic Surgery, we offer several payment and financing options so that you can plan appropriately.
Learn More About Plastic Surgery in Miami
If you're looking ahead and planning for your post-pregnancy body, the experts at Careaga Plastic Surgery can help. Whether you want a complete Mommy Makeover or just one procedure, our trained and experienced surgeons will work with you to create a customized plan to leave you feeling confident in your skin once again.
To schedule a consultation, call 305-615-4987 or fill out our online contact form.