How Will Non-Surgical Procedures Impact the Future of Cosmetic Surgery
Posted March 25, 2021 in Body Sculpting, Non-surgical Body Contouring
The Advantages of Non-surgical Body Contouring
3 Minute Read: 
Medical advancements have given way to powerful non-surgical body contouring procedures that target fat and muscle and trim your stubborn spots for great results. While surgical body contouring is still as popular and effective as ever, many men and women are interested in learning how to improve their physiques without having to commit to surgery and more extended recoveries that could disrupt their busy schedules.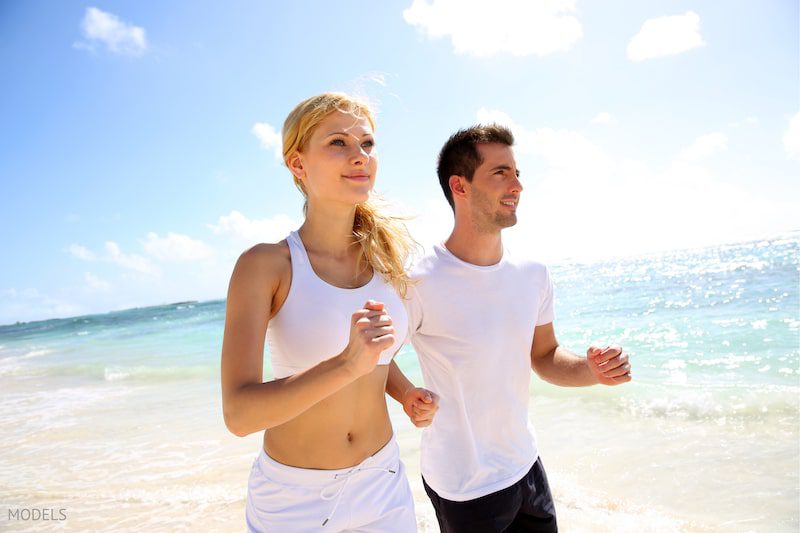 Now and in the future, it is expected that there will be an increased demand for these procedures as people continue to seek ways to maintain a trimmer, fitter, and more attractive figure. 
Research predicts that the body contouring market is set to rise over one billion dollars by 2022, with most procedures being non-invasive and minimally invasive fat reduction techniques.
Non-invasive Body Contouring Trends
Fat Reduction Treatments
Even with a strict diet and exercising, most people struggle with unwanted pockets of fat in different areas of the body. 
If you are looking to get rid of stubborn fat without surgery, SculpSure® is a tested treatment for fat reduction. The procedure uses light-based technology to destroy up to 24 percent of fat in each treatment session, revealing great results within several weeks.
Muscle Enhancement and Toning Treatments
For those looking to add muscle definition and eliminate fat cells in a single procedure, the Emsculpt Neo® procedure is ideal. It strengthens, tones, and firms the abdomen, buttocks, thighs, and arms through powerful electromagnetic energy-induced muscle contractions.
The revolutionary muscle-building procedure can be used alone or in combination with non-invasive fat removal for the ultimate body transformation.
Skin Tightening Treatments
Our bodies lose skin elasticity over time, resulting in a sagging and droopy look, commonly manifested as fine lines, wrinkles, and loose skin in arms, abdomen, inner thighs, knees, and neck. 
Thanks to breakthroughs in bi-polar radiofrequency and microneedling, procedures like the PiXel8-RF can tighten the skin and improve skin quality and tone in the face and body without scarring and obligatory downtime associated with traditional skin tightening surgical procedures.
What Are Some of the Advantages of Body Contouring Without Surgery?
Minimal Downtime
The absence of downtime (or extended downtime) is arguably the most significant draw to non-invasive body contouring procedures. Most people live fast-paced and time-compressed lives, and being confined at home for weeks is not always a convenient option.
Targeted Treatment
Non-surgical body contouring procedures offer targeted treatments for specific areas that produce naturally beautiful results. The mid-section, thighs, and underarms are common areas of concern for most people.
These treatments can target those specific areas.
More Comfortable Recovery
While most plastic surgery patients make it through their recovery with flying colors, there is no denying that some day-to-day adjustments need to be made initially. Body contouring involves incisions (whether large or small) that need time to heal (especially for them to heal well and inconspicuously). 
These incisions often impact both the skin and underlying tissues, including the muscles in procedures like tummy tuck surgery. These healing incisions and tissues require patients to refrain from all physical activities for up to several weeks. During this time, patients need to take extra time to rest to avoid straining the treatment area and prolonging the recovery period.
Non-surgical body contouring treatments do not have this same requirement. Most non-surgical patients can resume their activities and hit the gym again in as little as a few days. This adds increased comfort and convenience to already beneficial results.
Interested in Learning More?
At Careaga Plastic Surgery, we are committed to using the latest advances in non-invasive body contouring and aesthetic procedures to produce outstanding results. 
Contact us at 305-574-9262 or fill our online form to schedule a consultation and let us help you determine the best procedure for your needs.