Brazilian Butt Lift Recovery – Support Garment Miami
Posted December 20, 2013 in Plastic Surgery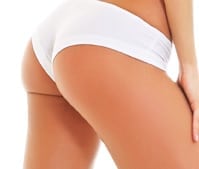 Can't wait for a butt that looks great? A Brazilian butt lift will get you that perfect butt you've been waiting for, and you'll even lose stubborn fat along the way! Time to learn more about one of the essential elements of this buttocks enhancement procedure: the Brazilian butt lift recovery process.
In order to keep swelling down during the Brazilian butt lift recovery process, you'll be wearing a supportive garment for two weeks following the gluteal enhancement surgery. This garment will help the new fat cells stay healthy and connect with the blood supply. After the two-week period is over, you'll be able to go without the garment.
It's best to understand the full details of Brazilian butt lift recovery before undergoing the procedure, so come in for a consultation with Dr. Daniel Careaga. A skilled, board-certified plastic surgeon, Dr. Careaga will make sure you understand the procedure and will answer your questions. To make an appointment, contact us.