5 Ways to Improve Your Skin With Laser Treatments
Posted July 20, 2023 in Laser Treatments, Skin Health
There are many non-surgical cosmetic treatments on the market, making it hard to determine which is right for your aesthetic conditions. And while each option has benefits, one of the most effective and comprehensive treatment options is laser resurfacing.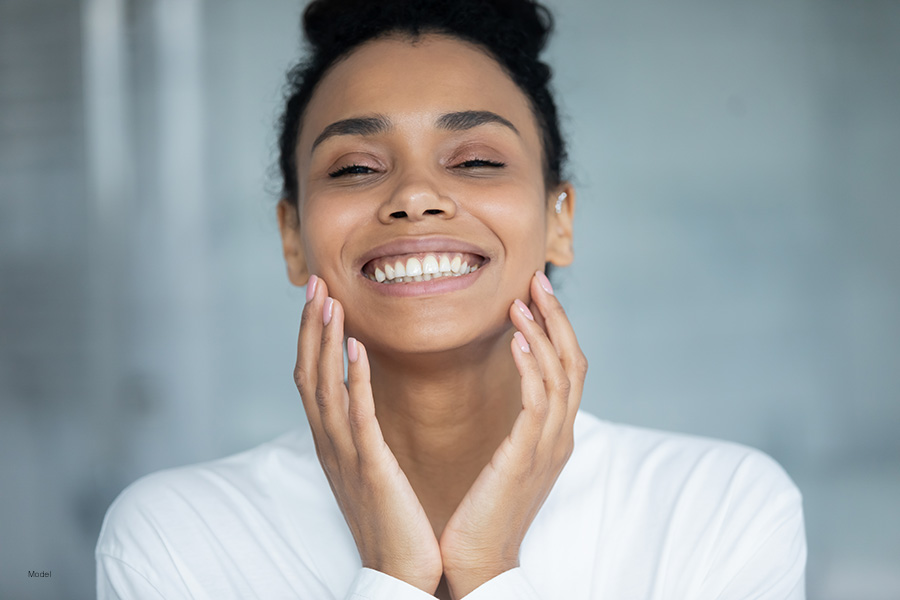 At Careaga Plastic Surgery in Coral Gables, Florida, our PA, Reana Myers, offers various laser treatments, including fractional lasers, CO2 lasers, PiXel8-RF (which combines the power of laser technology and radio frequency microneedling), as well as others.
And while laser treatments offer numerous improvements, below are five of the most common benefits of laser resurfacing for women and men of all ages.
1. Reduce Wrinkles
As we age, our skin begins to lose necessary proteins, including collagen and elastin, which are responsible for the health, strength, and elasticity of the skin. When this happens, wrinkles and fine lines become prominent.
However, with laser skin treatments, high-energy light is directed at trouble spots to boost the natural healing of skin tissue, improve cell turnover, and increase the production of essential proteins. This results in smoother, more youthful-looking skin.
This can be treated with: CO2 laser treatments, PiXel8-RF, Palomar Icon™ Aesthetic System
2. Tighten Skin
Like wrinkles and fine lines (especially on the face), skin laxity and sagging skin are common signs of aging. The biggest frustration with these skin concerns is that they can make you look much older than you are.
When the laser energy is directed at areas of lax skin, the laser light heats the deep layers of tissue to stimulate the production of essential proteins like collagen and elastin. This causes the skin to become healthier and tighter. And what's more, the results you receive from these treatments can last for years!
This can be treated with: CO2 laser treatments, PiXel8-RF
3. Improve Discoloration
Discolored skin can make you feel self-conscious, whether it be uneven skin tone, hyperpigmentation, birthmarks, age spots, or sun damage. With laser skin resurfacing, ablative and/or non-ablative laser energy can help you achieve clear and beautiful skin.
When directed at discolored skin, the laser's light waves break up pigmentation while promoting the growth of new skin cells, which helps to erase unwanted discoloration on the skin. Over the next few weeks, the pigmented skin will fade (and even disappear), leaving you with beautiful, blemish-free skin.
This can be treated: IPL treatments, PiXel8-RF, Palomar Icon™ Aesthetic System
4. Improve Acne Scars
No matter how old you are, acne scarring can cause you to feel embarrassed. However, laser treatments can help minimize the presence of acne scars to achieve a smoother facial appearance. The laser light actively destroys scar tissue on the outer layer of the skin while promoting new cell production to replace the destroyed scar tissue.
This can be treated with: PiXel8-RF, Palomar Icon™ Aesthetic System
5. Erase Spider Veins
Spider and varicose veins can be unsightly blemishes on your skin and cause you to hide your legs with long pants (even in the heat of summer). But with laser treatments, you can completely erase the appearance of burdensome veins to help you take charge of your life and appearance. Laser energy is used to destroy these veins without harming your skin or any of the surrounding tissue.
This can be treated with: CO2 laser treatments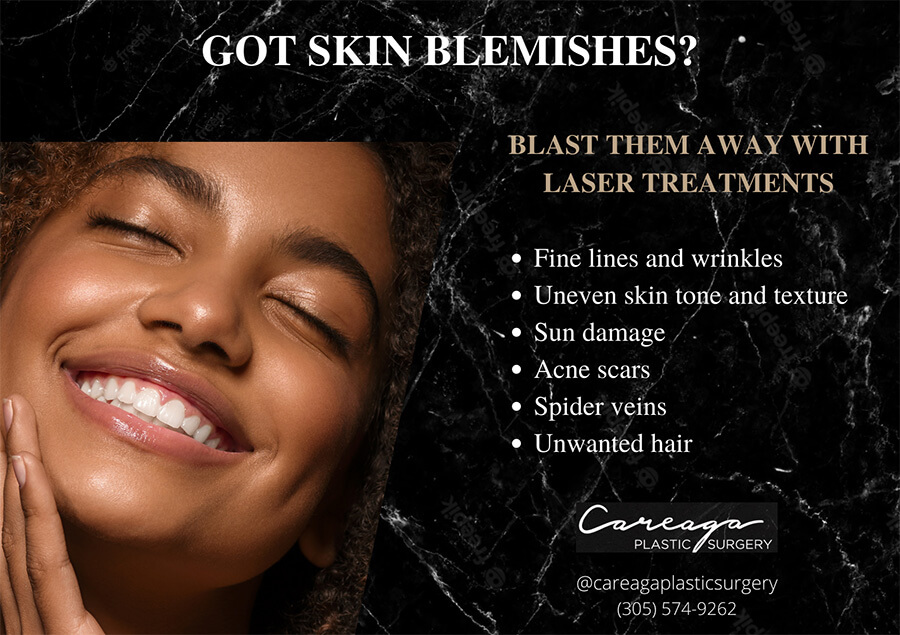 What Other Benefits Do Laser Treatments Offer?
In addition to the five benefits mentioned above, laser energy can be used to treat other cosmetic concerns.
One of the most common uses of laser energy is permanently removing unwanted hair. Our licensed medical aesthetician offers the GentleYAG PRO-U™ laser treatment for laser hair removal, which gently and painlessly removes unwanted hair from various body areas. Additionally, the SculpSure® treatment can reduce unwanted fat from various areas of your body so that you can achieve the body contours you desire without the pain and sweat of an intense workout regimen.
Laser treatments are fantastic options that can be performed independently or in conjunction with other non-surgical and/or surgical procedures, such as injectables, dermal fillers, and facelift surgery. When laser treatments are combined with other systems, you can look forward to a more comprehensive and dramatic improvement in your facial appearance, confidence, and comfort!
Want to Learn More About Laser Treatments in Miami, FL?
If you are interested in learning more about the benefits of laser treatments and to find out if you are a candidate, then call Careaga Plastic Surgery at (305) 574-9262 or fill out our online contact form to learn more.